Past Projects

163. Patterns for Diaspora 162. Be Happy (SMS) 161. Woman of the Wolf 160. Movements for a Couch 159. Non-Decorative Wall Light 158. Watchtower 12-12-12 157. between all saints day and halloween 156. A* Hiccup In Time 155. Dear Human 154. in the weeds 153. No Return 152. HAIL MARY 151. Consonance 150. And Before One, What Are You Counting? 149. Studies for Simultaneous Listening 148. Bibliothēca 147. Mirror State 146. Colección Privada 145. sounds from another room 144. Lydia and Matthew 143. Specular Cry 142. FORCE! (our labor has become more important than our silence) 141. Movement Studies 140. boundarymind 139. Surveilling Snow Lily 138. Life Inside – Still 137. Resistance Exercises 136. Measures of Distance 135. On the occasion of . . . 134. growing down 133. Delight 132. Burrow, Tousle 131. Floating in a Room of Water 130. Birchbark, Wiigwaas 129. time 128. It makes me wanna 127. Untitled Residency 126. panorama2(problem) 125. Hand Washing Movement NYC 124. This Place 123. Pastiché 122. Playing in the Dark: 2005 or 2006 121. Robin Hustle's Fenestrated Shape 120. The landscape reels back 119. Palacios (fantasy structures) 118. virtually every site one can visit virtually: gaza strip 117. While I Was Away 116. Restraint 115. Holding Site 114. Monuments / Monumental 113. Present Absence 112. Queer Heretics 111. autoretrato o piel vieja y lo que sobra de una manda cumplida 110. Dwellings 109. Keeping Things Whole 108. Without Within 107. Root & Rise 106. Borrowed Lamps (applause for my friends) 105. A Dreamer of Pictures 104. Black Water 103. Studio Exercises 102. In the Shadow of the Bloom 101. Theodora in Paris 100. Paths of Least Resistance 99. In no time 98. Dual Enframe 97. Pastillage 96. Community-Hosted Art Collections 95. Water Music on the Beach 94. Windows, Doors, and Mirrors 93. Ronen Susan 92. Soft Show 91. about a block 90. Woman's Club 89. Firsts and Starts: Art-Making as a New Mother 88. Prismisms 87. Untitled 86. DIY 85. Escape Orchestra 84. No Reason 83. nevernotmusic 82. 777 81. Remembrance 80. 7732701224 79. Curtains 78. Admission of Aggregate 77. Sungold Pastiché 76. Be Happy 75. A Study in Rhyme & Song 74. States of Prose 73. Be Happy (Street Fair) 72. Wilderness and Household 71. 2015.07.15 - 2015.07.27 70. the old is dying and the new cannot be born 69. Thaumatropes 68. Model Home 67. Breathing Room 66. Property 65. Genuine Fake Reward 64. Production of an escalating crisis 63. Googlespace 62. –on the bank of what river? 61. 4'33" (in the style of) JOHN CAGE KARAOKE 60. THE AMERICAN. 59. twinskin 58. BINDER 57. The Driftless Region 56. Yaloofarm for Roman Susan 55. No Diving! 54. Blueprints 53. Century Safe (Chicago) 52. Be Happy (A Proposal) 51. Club 50. Sing a Funeral Song 49. Removed from the Domain of Struggle 48. Wild is the Wind 47. The dawn of "The Auspicious Ten" 46. Cold In All The Sunshine 45. the kessler syndrome 44. Death of a Moth 43. Dog Days 42. Plants to Prints 41. Nothing Named Nine Times 40. havoc and tumbled 39. Anette 38. Song of the Summer 37. Parade 36. Containers for Places 35. Starkfield, Massachusetts 34. Draw a Line —> Relay 33. Phase Transition 32. Peanut Colada 31. Living to Work Together 30. u.127 29. Draw a Line —> Trial and Failure, Trial and Practice 28. Qualiascope 27. Community Area One 26. Thresh/hold 25. Weave! 24. How to un-make an American Quilt 23. Foundlings' Song 22. City Symphony 21. On Display 20. Street Food Lighting 19. On the impossibility of a singular hand 18. UNHOMELY 17. Slideshow 16. Burst 15. Objects 14. Streetlight 13. More Than A Place 12. Suncatcher 11. Saints 10. Capture Community Project 9. Micro-concert Series 8. Self-Mythology 7. Pedestrian 6. Portraits 5. The Wide Open 4. Surrounded 3. Oasis 2. Winter Comfort: Variations 1. Anatomy of a Shrine // Project History 2012-2022 (PDF)





Patterns for Diaspora
April 2, 2022 - April 29, 2022

A. P. Vague


---


Be Happy (SMS)
March 19, 2022 - April 15, 2022

Thomas Kong


---


Woman of the Wolf
March 7, 2022 - March 20, 2022

Eileen Mueller


---


Movements for a Couch
February 7, 2022 - February 20, 2022

Shir Ende


---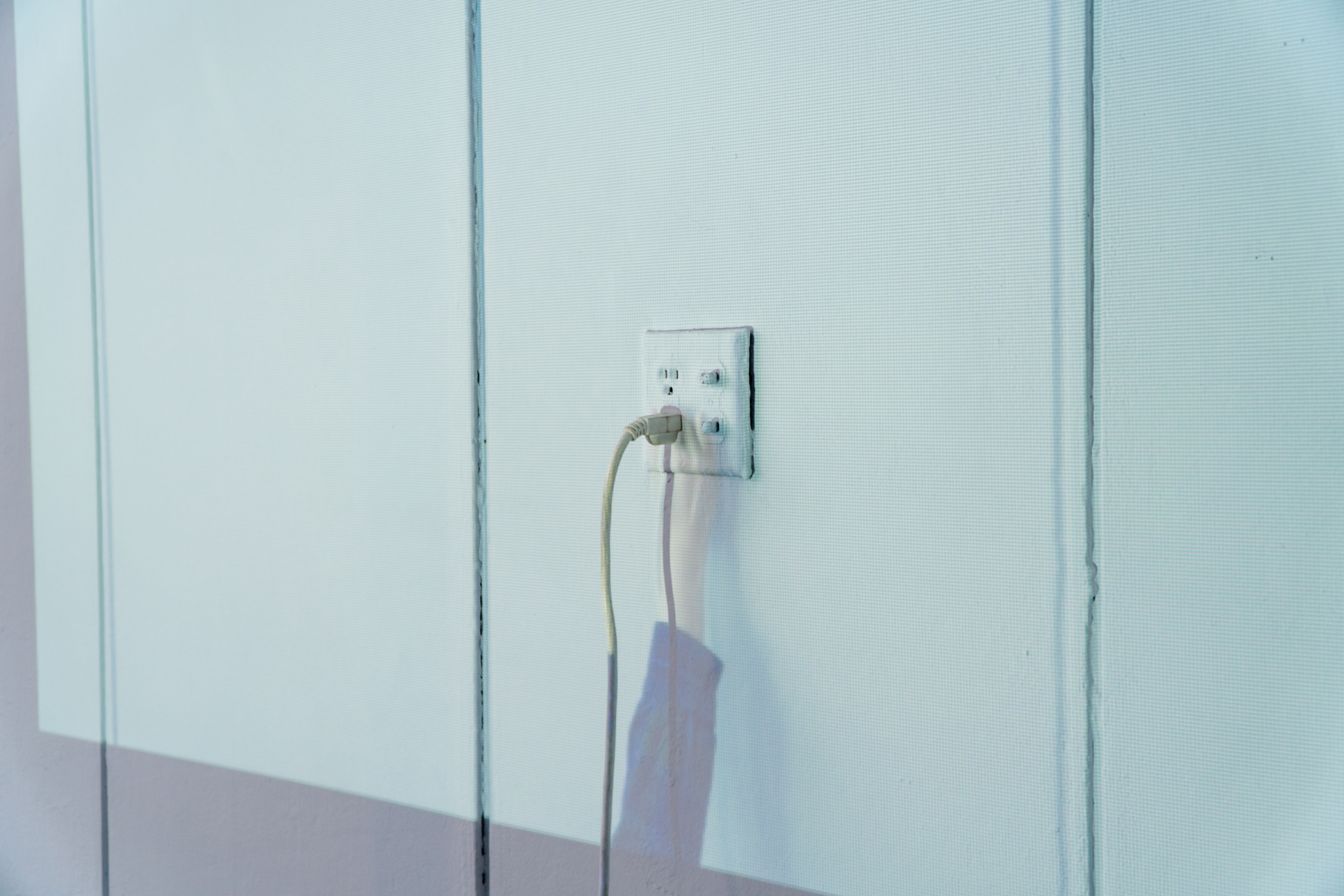 Non-Decorative Wall Light
January 28, 2022 - February 5, 2022

Rui Sha


---


Watchtower 12-12-12
January 11, 2022 - January 22, 2022

Rosé Hernandez, Ginger Krebs, Bryan Saner, Aurora Tabar, Sara Zalek


---


between all saints day and halloween
December 4, 2021 - January 2, 2022

Kevin Stuart


---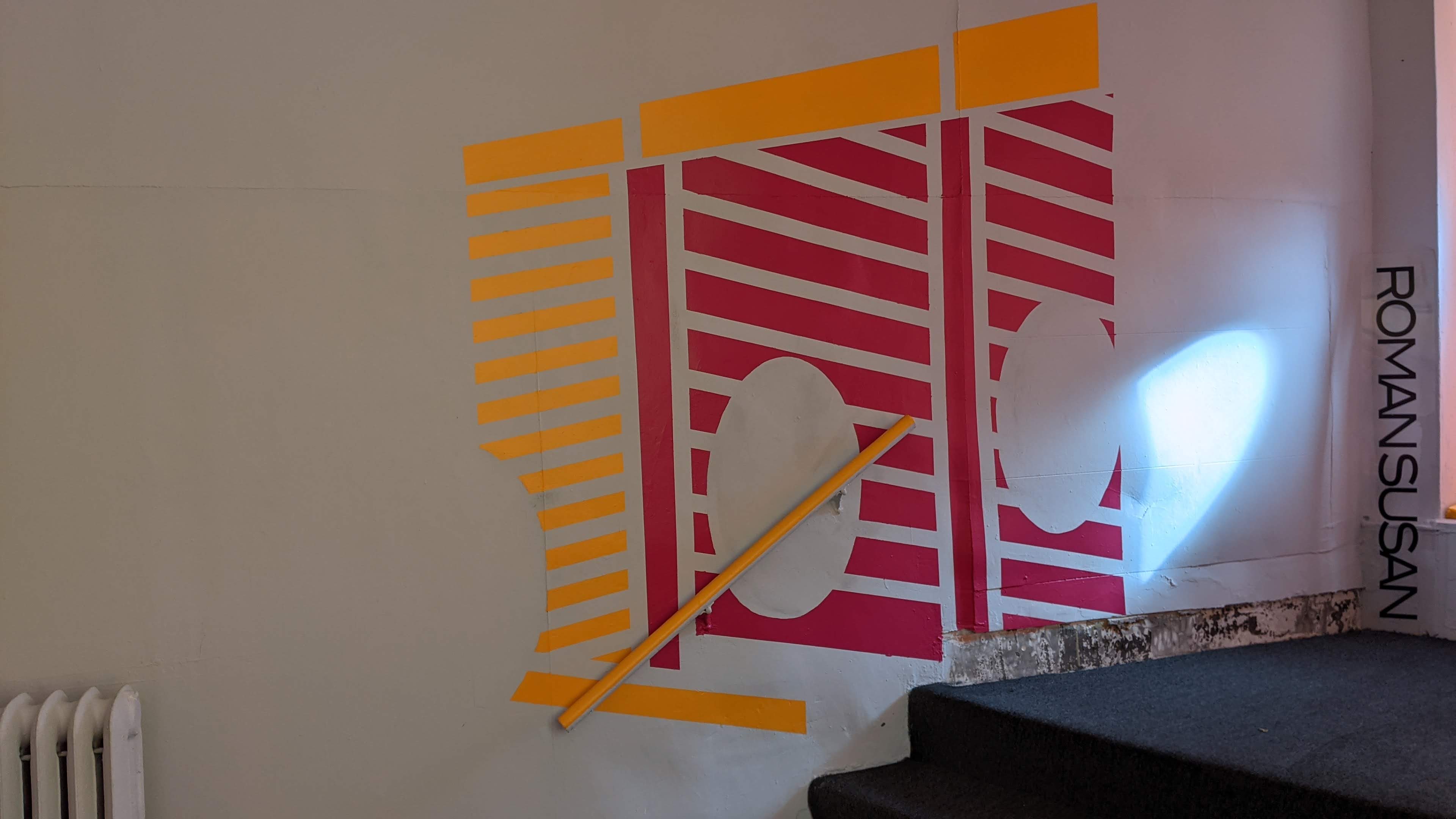 A* Hiccup In Time
October 29, 2021 - November 20, 2021

IZAH + JUNEER, in-corporated


---


Dear Human
Ongoing

Christa Donner


---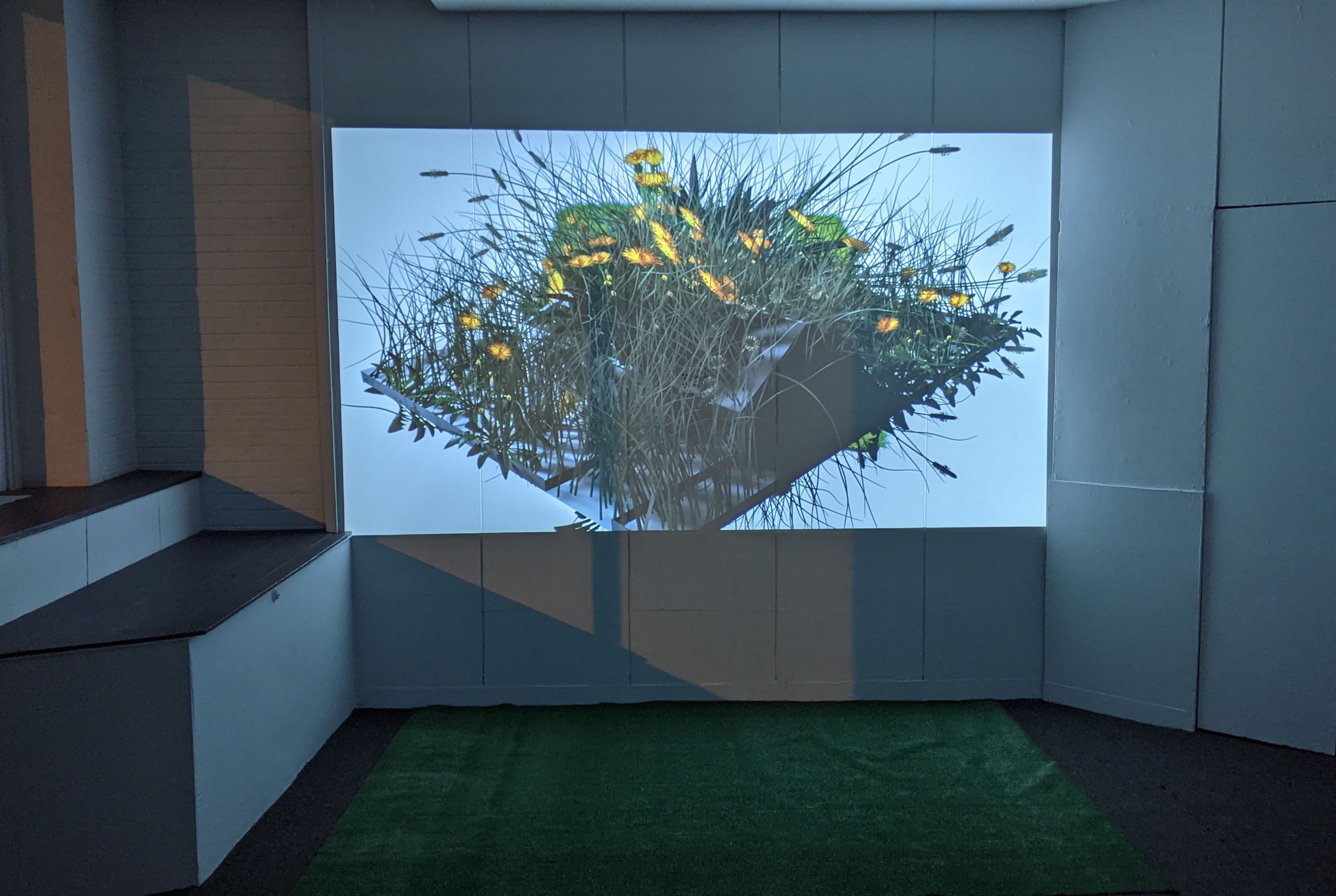 in the weeds
October 15, 2021 - October 17, 2021

hiba ali


---


No Return
September 18, 2021 - October 9, 2021

Christopher Smith


---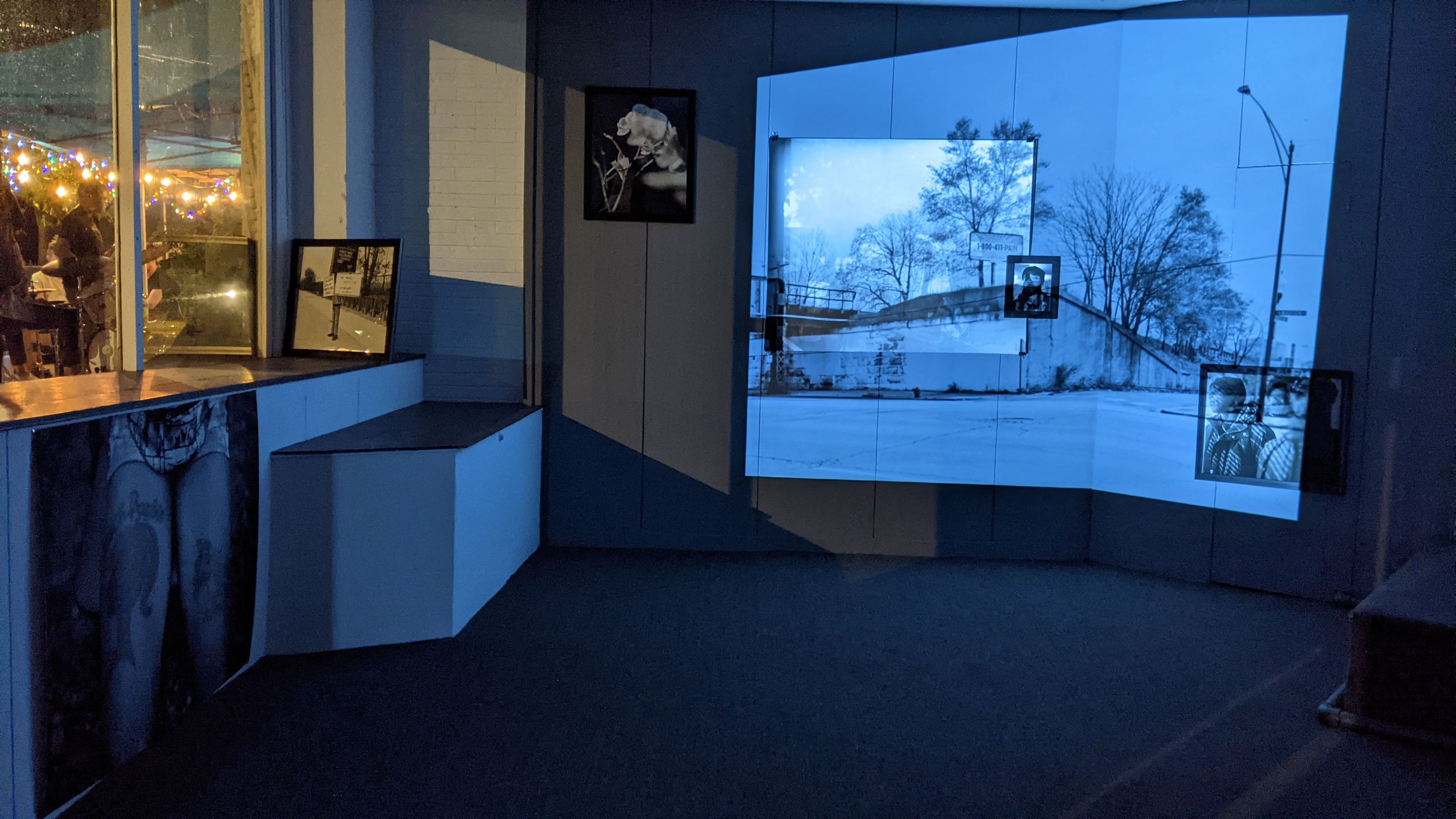 HAIL MARY // UNTITLED AND YET TO BE DETERMINED, 41.8949° N, 87.7654° W (AUSTIN)
September 3, 2021 - September 5, 2021

Sasha Phyars-Burgess


---


Consonance
September 1, 2021 - December 21, 2021

Julietta Cheung


---


And Before One, What Are You Counting?
August 7, 2021 - August 29, 2021

Olive Stefanski


---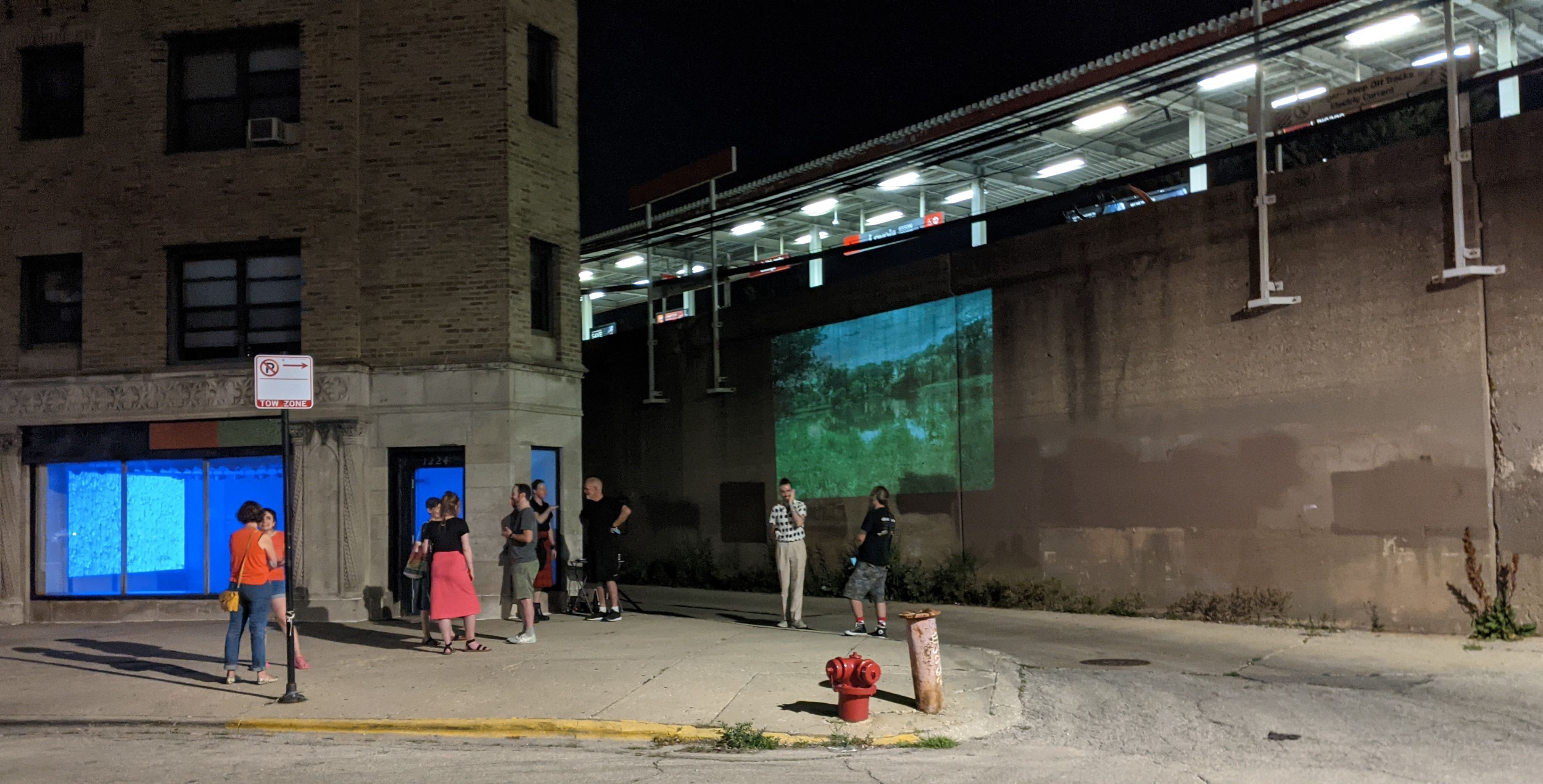 Studies for Simultaneous Listening
July 23, 2021 - July 27, 2021

Christa Donner


---


Bibliothēca
Ongoing

Soheila Azadi, Alicia Craft and David Craft, Thomas Kong, John-Michael Korpal, Jisu Lee, Matt Martin, Aya Nakamura, Megan Nugroho, and others


---


Mirror State
June 12, 2021 - June 15, 2021

Erika Råberg


---


Colección Privada
June 8, 2021 - June 11, 2021

Elena Duque


---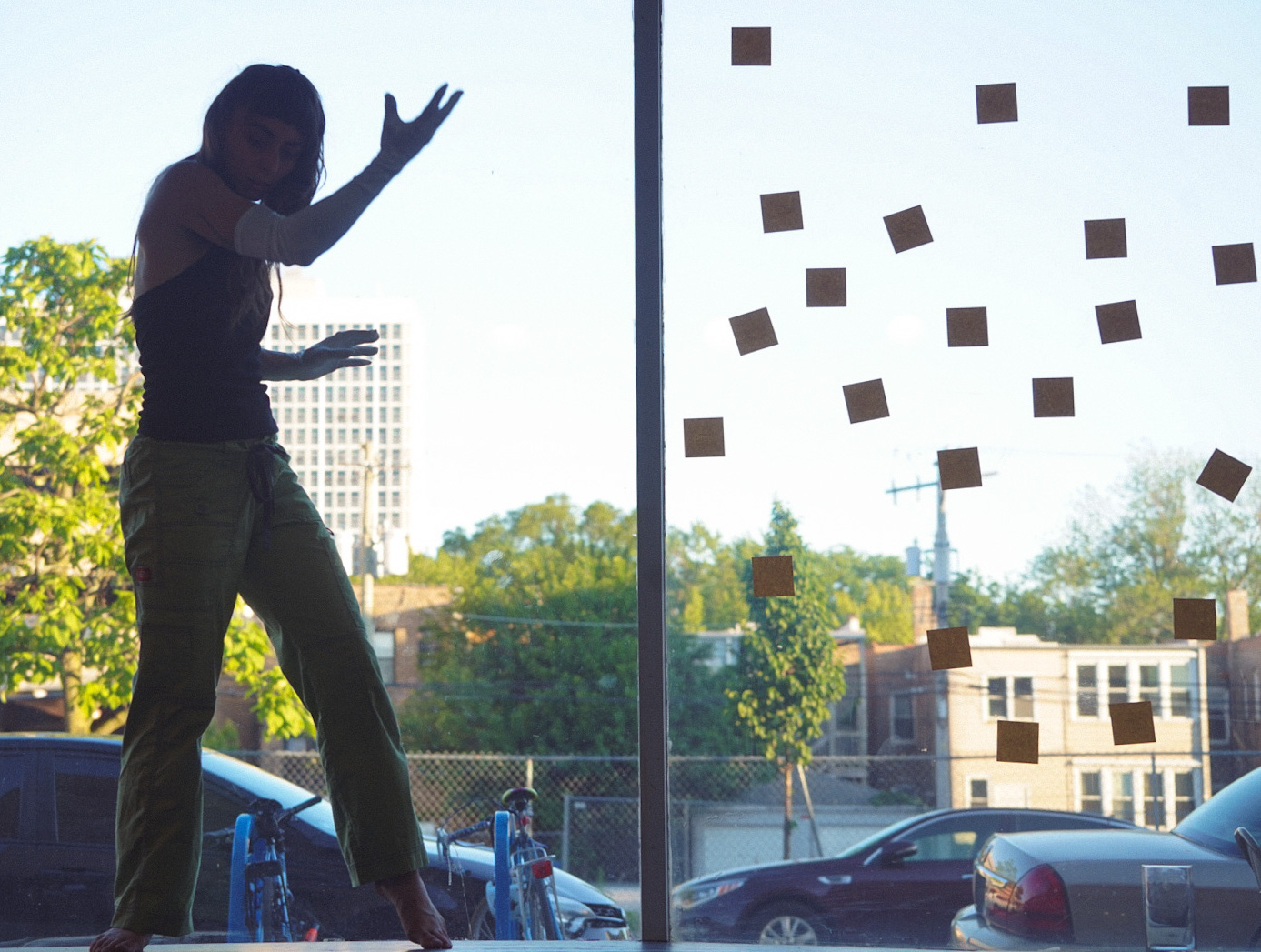 sounds from another room
June 5, 2021 - June 6, 2021

Michael Mac and Amanda Maraist


---


Lydia and Matthew
May 27, 2021 - June 2, 2021

Cherrie Yu with Lydia Feuerhelm and Matthew Lemus, Wanbli Gamache, Armin Hayrapetian


---


Specular Cry
May 21, 2021 - May 26, 2021

Amina Ross with Avery Youngblood


---


FORCE! (our labor has become more important than our silence)
May 11, 2021 - May 18, 2021

Anna Martine Whitehead with Jenn Freeman, Jasmine Mendoza, Zachary Nicol, Julian Otis, and Ron Ragin


---


Movement Studies
Ongoing

Mark Alcazar Diaz, Christopher Corey Allen, Ellie Durko Finch, HIJACK, Jordan Rosenow, Karen Sherman, Anna Marie Shogren, Gwyneth Zeleny Anderson, and others


---


boundarymind
March 3, 2021 - March 6, 2021

Kera Mackenzie, Molly Roth Scranton, Linda Jankowska and Katherine Young


---


Surveilling Snow Lily
February 1, 2021 - February 28, 2021

Colleen Plumb


---


Life Inside – Still
January 8, 2021 - January 29, 2021

Michael Chambers and Millicent Kennedy


---


Resistance Exercises
December 21, 2020 - January 3, 2021

Emilio Rojas


---


Measures of Distance
November 7, 2020 - December 20, 2020

Lia Kohl and Nick Meryhew


---


On the occasion of . . .
October 2020 - Ongoing

Alejandro T. Acierto, Rebecca Beachy, Julietta Cheung, Lia Kohl and Nick Meryhew, John Marks, Colleen Plumb, Maddie Reyna, Lucky Pierre, Suburban Piano Quartet, Paige Taul, Christine Wallers, Sadie Woods, and others


---


growing down
October 10, 2020 - October 25, 2020

Rebecca Beachy


---


Delight
September 3, 2020 - September 6, 2020

Joelle Mercedes and Amina Ross


---


Burrow, Tousle
August 22, 2020 - September 2, 2020

Kara Brody and Amanda Maraist with Chien An Yuan and Chrissy Martin


---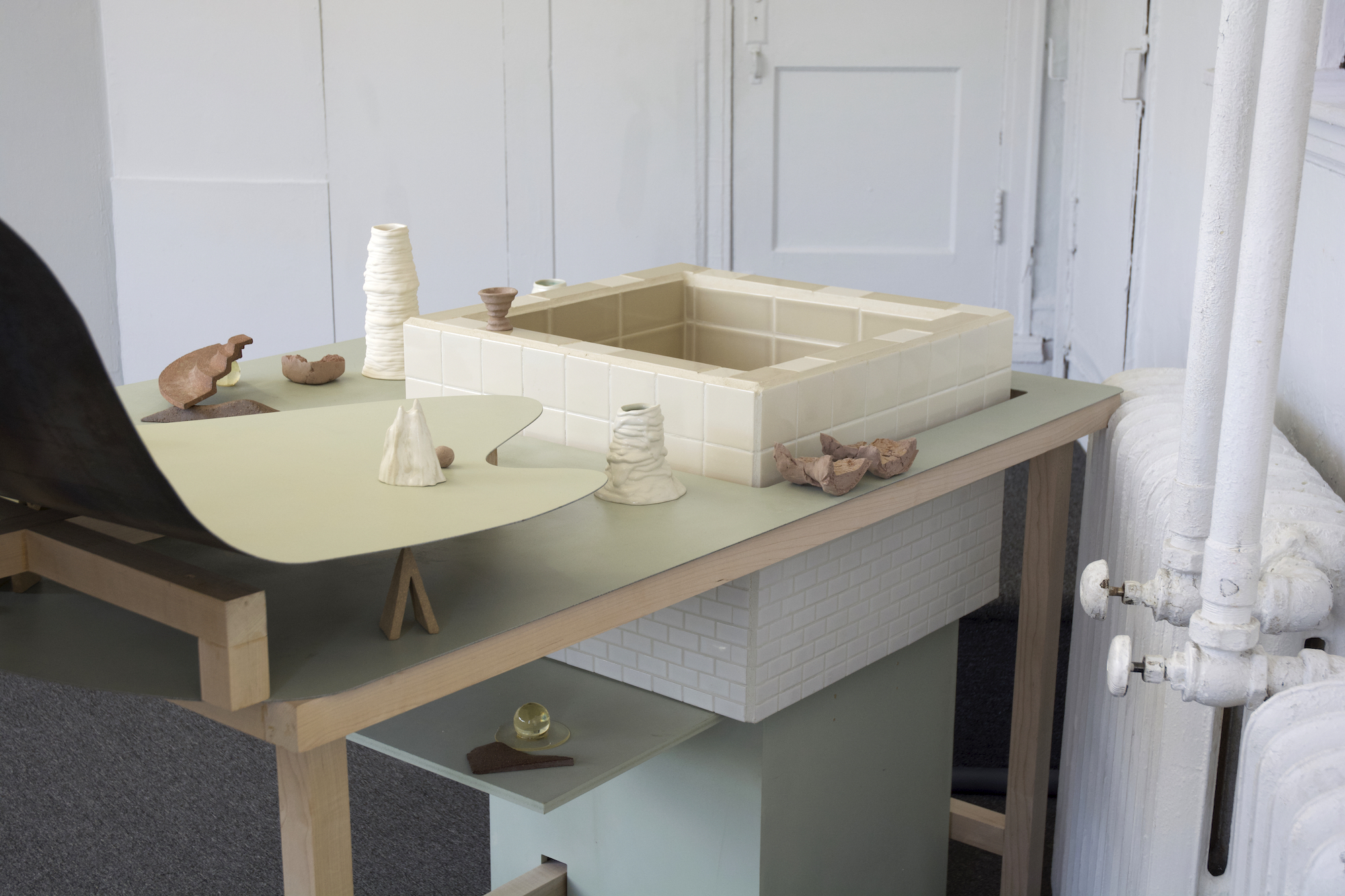 Floating in a Room of Water
July 7, 2020 - July 31, 2020

Rui Sha and Saebom Yang


---


Birchbark, Wiigwaas
June 17, 2020 - September 30, 2020

Nora Moore Lloyd with James Kaagegaabaw Vukelich, American Indian Center, and Rogers Park/West Ridge Historical Society


---


time
June 11, 2020 - June 20, 2020

Ben Creech


---


It makes me wanna
June 1, 2020 - June 10, 2020

Paige Taul


---


Untitled Residency
May 18, 2020 - May 31, 2020

Anna Martine Whitehead


---


panorama2(problem)
April 24, 2020 - May 10, 2020

Mark Alcazar Diaz


---


Hand Washing Movement NYC
April 18, 2020 - April 23, 2020

Jordan Rosenow


---


This Place
April 11, 2020 - April 17, 2020


---


Pastiché
April 1, 2020 - April 10, 2020


---


Playing in the Dark: 2005 or 2006
March 22, 2020 - March 31, 2020


---


Robin Hustle's Fenestrated Shape
February 29, 2020 - March 21, 2020

Robin Hustle


---


The landscape reels back: Earth's surface and figments of the mind
February 16, 2020

Alexis Brocchi and Tracie Hayes


---


Palacios (fantasy structures)
January 18, 2020 - February 9, 2020

José Santiago Pérez


---


virtually every site one can visit virtually: gaza strip
December 22, 2019 - January 5, 2020

Rami George


---


While I Was Away
November 16, 2019 - December 13, 2019

Tracy Marie Taylor


---


Restraint
October 10, 2019 - December 5, 2019

Amina Ross, Jessica Pierotti, Jenyu Wang


---


Holding Site
October 5, 2019 - October 26, 2019

Colleen Keihm


---


Monuments / Monumental
September 19, 2019 - September 23, 2019

Kandis Friesen


---


Present Absence
August 17, 2019 - September 14, 2019

Salome Chasnoff and Meredith Zielke


---


Queer Heretics: Original Sin
August 9, 2019

Kevin Talmer Whiteneir Jr.


---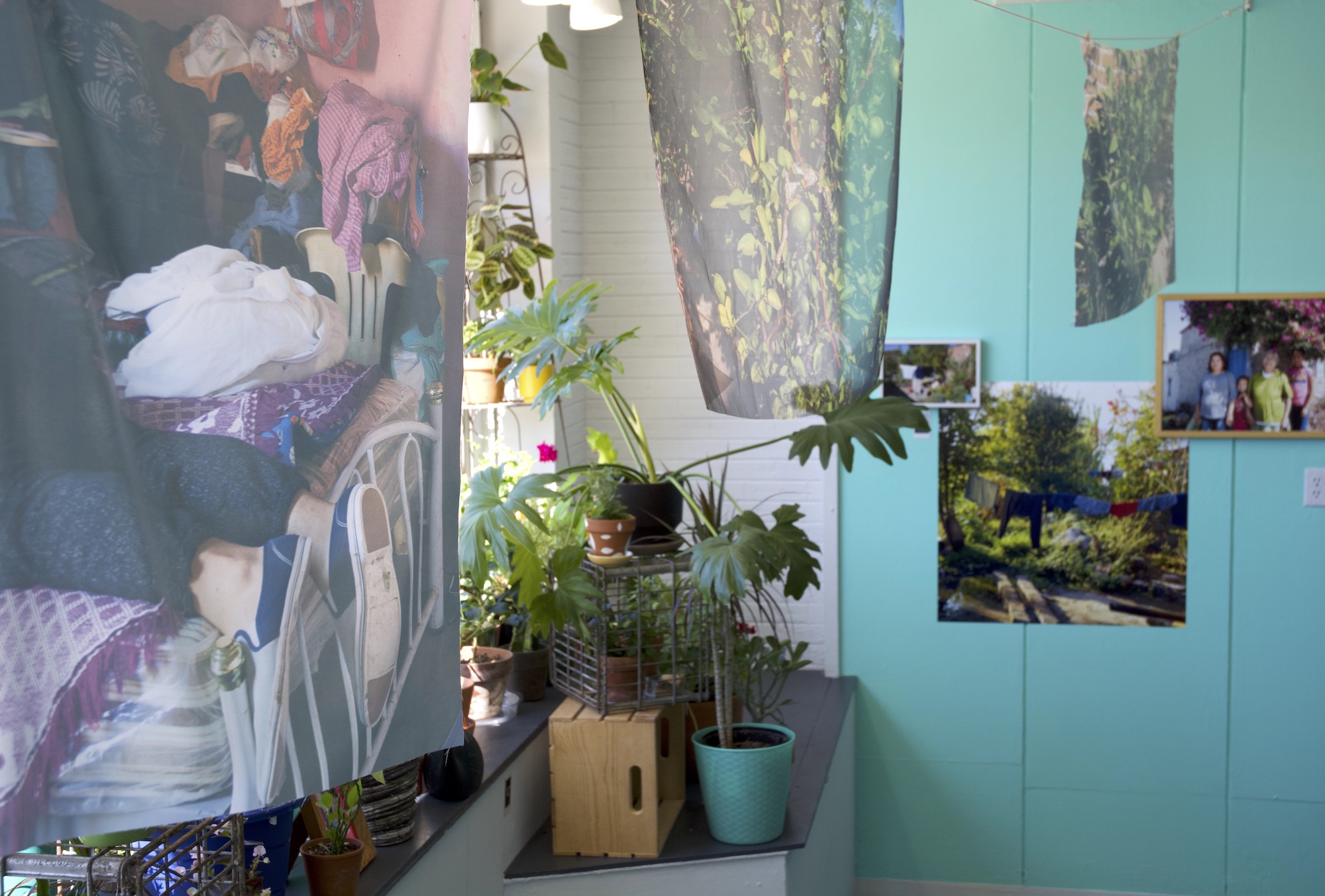 autoretrato o piel vieja y lo que sobra de una manda cumplida
(self-portrait or old skin and remnants of a prayer answered)
July 13, 2019 - August 3, 2019

Juan Molina Hernández


---


Dwellings
June 27, 2019

Pepe Álvarez, Joanna Furnans, Anna Martine Whitehead, Danielle Ross


---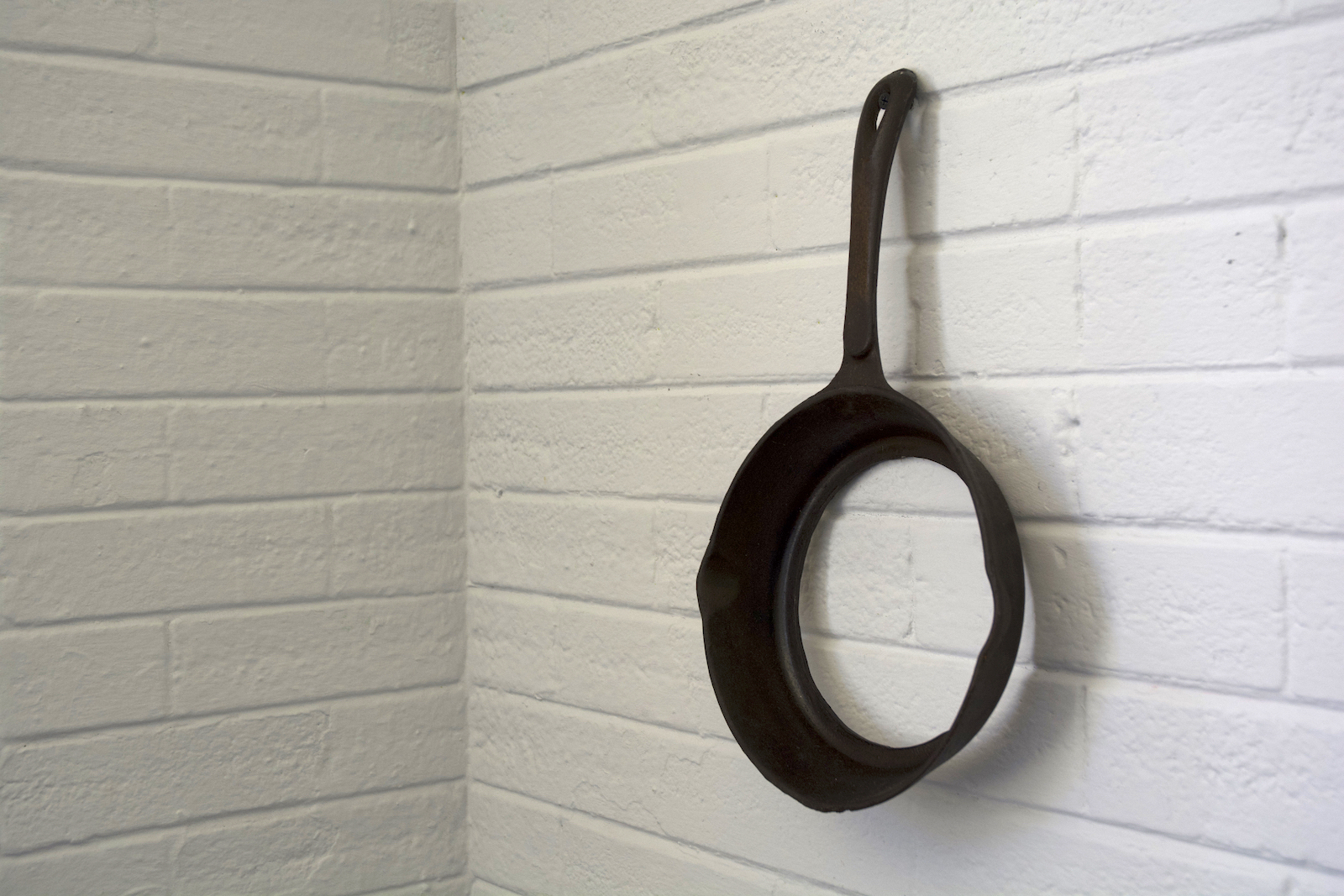 Keeping Things Whole
June 1, 2019 - June 20, 2019

Yunhee Min


---


Without Within
May 17, 2019 - August 18, 2019

Mie Kongo and Norman W. Long with Gwyneth Zeleny Anderson and Sara Zalek, Andrew Clinkman and Xris Espinoza, Brett Naucke, Natalie Chami and Whitney Johnson, Manuela De Laborde, and Deborah Stratman


---


Root & Rise
May 4, 2019

Jamila Kinney and Zuri Washington


---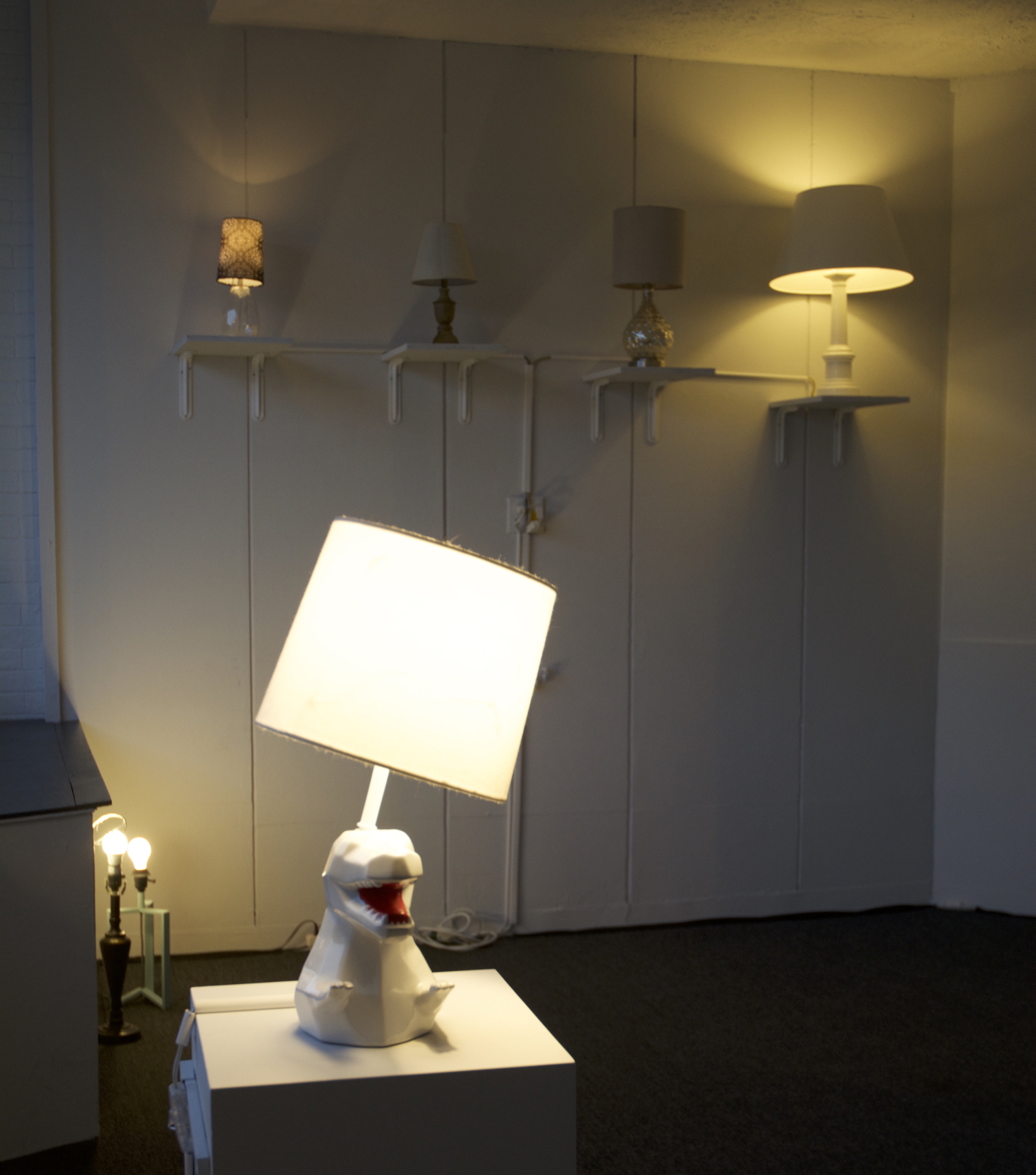 Borrowed Lamps (applause for my friends)
April 6, 2019 - April 26, 2019

Jillian Hansen-Lewis


---


A Dreamer of Pictures
March 9, 2019 - March 30, 2019

Michael Robert Pollard


---


Black Water
January 5, 2019 - January 19, 2019

AJ McClenon


---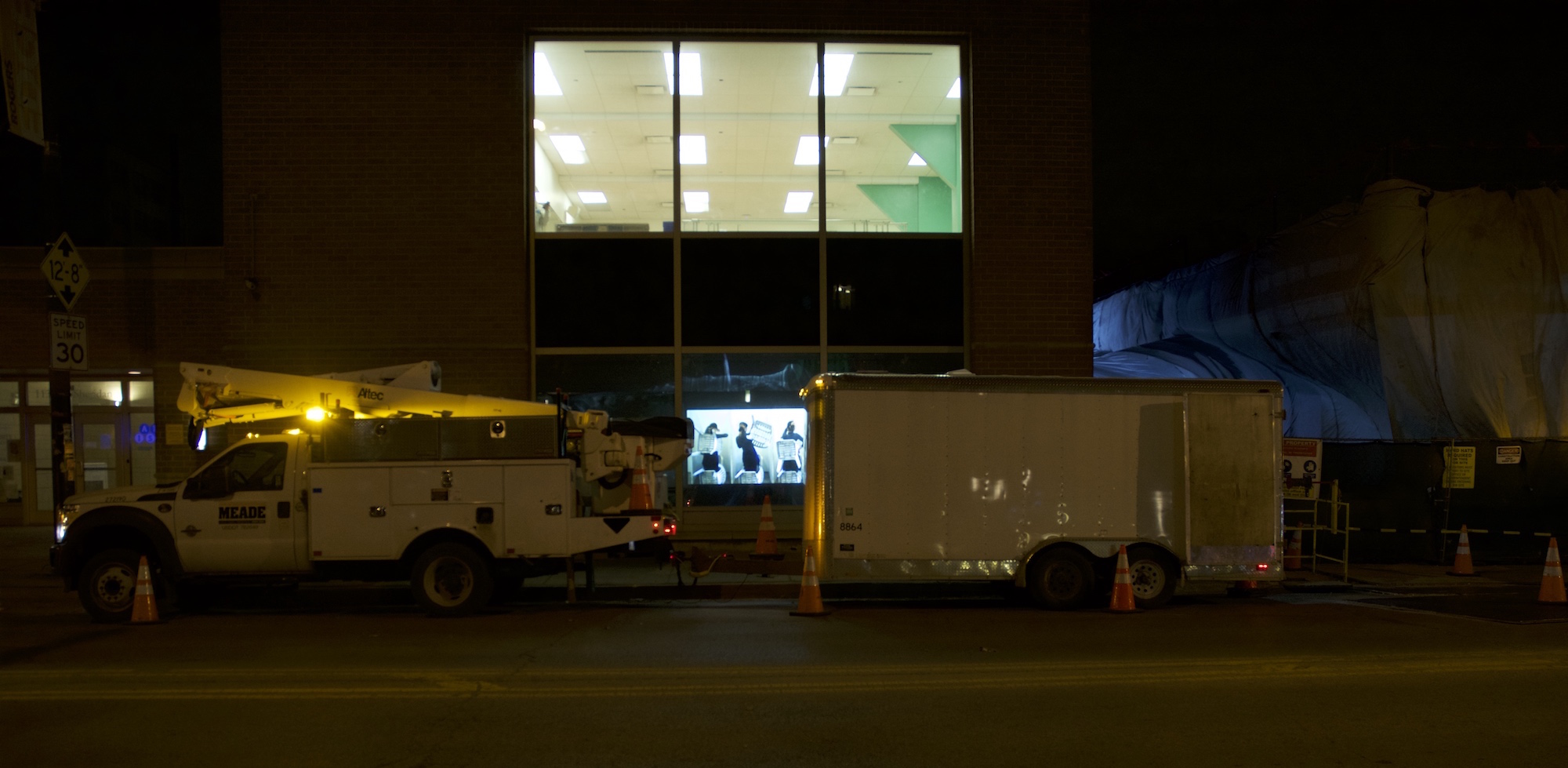 Studio Exercises
December 25, 2018 - January 9, 2019

Xiaoqing Zhu


---


In the Shadow of the Bloom
December 23, 2018 - February 16, 2019

John Steck Jr.


---


Theodora in Paris
December 15, 2018 - December 31, 2018

Colleen Plumb


---


Paths of Least Resistance
December 1, 2018 - December 22, 2018

Steven Husby


---


In no time
November 29, 2018 – January 25, 2019

Rebecca Beachy and Christine Wallers


---


Dual Enframe
November 15, 2018 - November 22, 2018

Kioto Aoki


---


Pastillage
October 20, 2018 - November 10, 2018

Yvette Mayorga


---


Community-Hosted Art Collections
October 2018 - Ongoing

Kristin Abhalter Smith, Elston Elston, Carolina Fernandez Del Dago, Elizabeth Fiersten and Polly Yates, Joanna Furnans, Ruth Hodgins, Siobhan Leonard, Nora Moore Lloyd, Nancy Lu Rosenheim, Madhuri Shukla, Liz Weinstein, Gwyneth Zeleny Anderson


---


Water Music on the Beach
September 9, 2018

Simon Anderson, Balas and Wax, Katinka Kleijn with Jasmine Mendoza, Norman Long with Gwyneth Anderson and Sara Zalek, Steve Marquette with Aurora Nealand, James Singleton, and Paul Thibodeaux, AJ McClenon with Uhuru Moor, Carlos Salazar Lermont, Suburban Piano Quartet


---


Windows, Doors, and Mirrors
September 1, 2018 - September 22, 2018

Gwendolyn Zabicki


---


Ronen Susan
August 17, 2018 - August 18, 2018

Ronen Goldstein


---


Soft Show
July 21, 2018 - August 12, 2018

Chanel Chiffon Thomas


---


about a block
June 30, 2018 - July 8, 2018

The Suburban Piano Quartet


---


Woman's Club
June 21, 2018 - June 20, 2020

Olivia Jade Juárez and Remy Lucien Bordas, Angela Lopez, Nancy Lu Rosenheim, Robin Hustle, Nora Moore Lloyd, Carolina Fernandez Del Dago, Maryam Taghavi, Liz Weinstein


---


Firsts and Starts: Art-Making as a New Mother
May 17, 2018 - June 23, 2018

Extended Practice with Soheila Azadi, Araidia Blackburn, Lauren Flaaen, Noelle Garcia, Nichole Harrod, Sara Holwerda, Emily Lindskoog, Angela Lopez, Sally Paul, Jill Pridemore Matthews with Karin S. Korth, Molly Roth Scranton, Mo Bella Russo, Johannah Silva, Raychel Steinbach, Tracy Marie Taylor, Corrie Thompson, Hui-min Tsen


---


Prismisms
April 14, 2018 - May 5, 2018

Andrew Yang with Madeleine Aguilar, Rosemary Hall, Raja Halwani, Joshua Kent, Brian Kirkbride, Jonatan Martinez, Kathryn Schaffer and James Arhelger, Greg Smith, Spectralina


---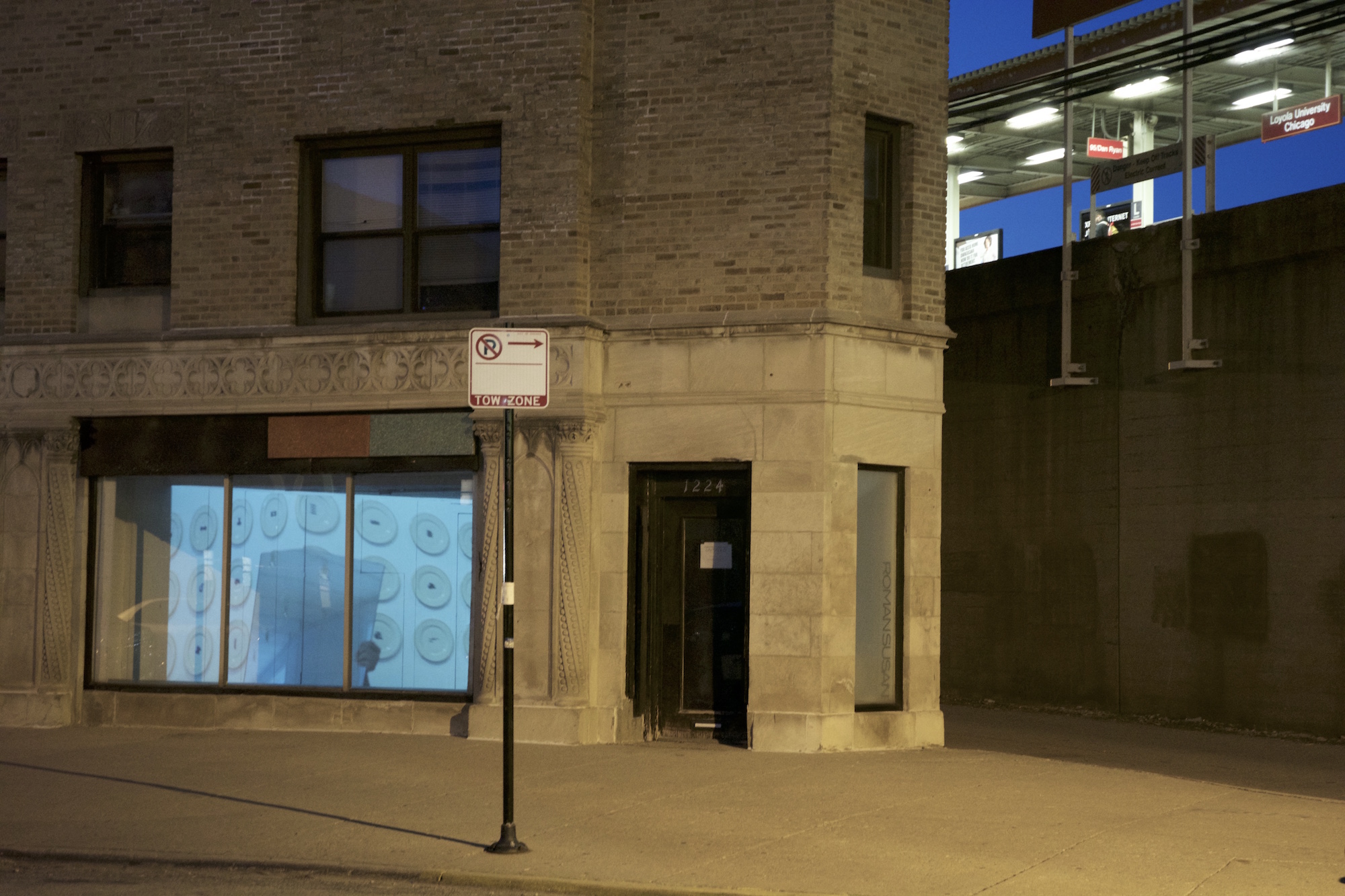 Untitled
March 25, 2018 - March 30, 2018

Maryam Taghavi


---


DIY
March 23, 2018

Charles Joseph Smith


---


Escape Orchestra
March 18, 2018 - March 21, 2018

Lauren Sudbrink


---


No Reason
March 14, 2018 - March 17, 2018

Max Guy


---


nevernotmusic
February 18, 2018 - March 11, 2018

Udita Upadhyaya with Lindsey Barlag Thornton, Jerry Bleem and Nick Carbuto, Regin Igloria, Jasmine Jordan, Tannaz Motevalli, Connie Noyes and Beth Bradfish, Ethan T. Parcell, Will Quam and Kevin Sparrow, Aron Sharp, Corey Smith, SUCROSE, Falak Vasa


---


777
January 16, 2018 - July 7, 2018

Thomas Kong


---


Remembrance
January 13, 2018 - February 3, 2018

Carla Argueta, Joanna Booth, Salome Chasnoff with Meredith Zielke, Molly Crabapple, Maria Hadden, Kelly Hayes, Mariame Kaba, Danbee Kim, Maya Schenwar, Monica Trinidad, We Charge Genocide


---


7732701224
January 1, 2018


---


Curtains
December 28, 2017 - January 1, 2018

Jenyu Wang


---


Admission of Aggregate
November 10, 2017 - December 3, 2017

Chris Zain


---


Sungold Pastiché
October 31, 2017


---


Be Happy
April 2015 - October 2017

Thomas Kong


---


A Study in Rhyme & Song – From Minstrel Show Tune to Children's Nursery Rhyme
October 6, 2017 - October 28, 2017

Sadie Woods


---


States of Prose
September 9, 2017 - September 23, 2017

Marina Miliou-Theocharaki and Sanaz Sohrabi


---


Be Happy (Street Fair)
August 19, 2017 - August 20, 2017

Thomas Kong


---


Wilderness and Household
August 4, 2017 - August 26, 2017

Yhelena Hall and Michael Hall


---


2015.07.15 - 2015.07.27
July 1, 2017 - July 14, 2017

Thomas Kong


---


the old is dying and the new cannot be born a project by Lucky Pierre
June 10, 2017 - June 30, 2017

Kevin Kaempf, Michael Thomas, and Mary Zerkel, with Judith Brotman, Barrie Cole, Alex Garza, Brian Holmes, Hoda Katebi, Josh Rios, Laura Stempel, Savneet Talwar, Fereshteh Toosi


---


Thaumatropes
May 30, 2017 - June 5, 2017

Gwyneth Anderson


---


Model Home (ChicTraditionalSimpleClassicVintageCoolWhitePatternStandingCosyLeatherDecorativeCuteContemporary)
May 13, 2017 - May 29, 2017

Kayla Anderson


---


Breathing Room
April 8, 2017 - April 27, 2017

Alejandro T. Acierto


---


Property
April 1, 2017 - May 5, 2017

Hiba Ali, Enrique Alvarez Aguilar, Anthony Amoroso, Oscar Arriola, Katarina Balunova, Stephanie Barto, Crystal Beiersdorfer, Katina Bitsicas, Brytton Bjorngaard, Patrick Brady, Peter Broitman, Nicholas Burrage, Harald Busch, Bleu Caldwell, Craig Calhoun, Erin Kyle Danna, Sage Dawson, Leigh Anthony Dehaney, Abdoul-Ganiou Dermani, Germán Leonardo Díaz Bedolla, Daz Disley and Fenia Kotsopoulou, Gary Duehr, Nir Dvorai, Shereen Elbaroudy, Nevien Emam, Francisco Miguel Escamilla López, Julio Fascinetto, Jessica Fenlon, Brent Fogt, Diana Saraí Gallardo Cruces, Mona Gazala, Amber Ginsburg and Katie Hargrave, Saúl Godoy Villaseñor, Ryan Goh Wenxian, Lily Guillen, Paweł Grajnert, Olga Guse, Keeley Haftner, Erin Hayden, Thomas Hellstrom, Samuel Hernandez, Mauricio Herrero, Daniel Hojnacki, Rowan Howe, Nina A. Isabelle, Layne Jackson, Amelia Johannes, Colleen Keihm, Dave Kennedy, Kiril Kirchev, Thomas Kong, Zuzana Krizalkovicova, Allison Lacher, Joanna Lake Erenberg, George John Larson, Laverack, Li Xinyi, Nora Moore Lloyd, Angela Lopez, Oscar Lopez Flores, Rebecca Lothan, Elaine Luther, Francesca Marcaccio López, Diana Marcela Ancona, Matt Martin, Angus McCullough, Mike McDonnell, Richard Medina, Jaclyn Mednicov, Kalina Morrigan, Nohemy Monserrat Muñoz Boy, Athira Nanda, Jamie Naqvi, Alexandra Nelson, Patricia Sarahí Ojeda Trejo, Hidir Ok, Ghaku Okazaki, Andre Pace, Will Pergl, Cristian B. Pichardo, Michael Robert Pollard, Diane Ponder, Tim Porter, Peyton Rack, Mark Regester, Pat Reynolds, Carly Ries, Cole Robertson, Jeff Robinson, Travis Roozée, Scolbio B. Scolb, Rory Scott, Danielle A. Scruggs, Larry Shure, Corey Smith, Elena Solomon, Nectarios Stamatopoulos, Kinga Syrek, Gloria Isamar Valadez Becerra, Betsy van Die, Cedric van Eenoo, Elizabeth Vande Griend, Angelina Voskopoulos, Marta Wapiennik, Susanne Wawra, Daria Wawrzkiewicz, Julie Weber, Lauren Wilkins, Xiaoqing Zhu, César Gabriel Zamora Veloz, and others


---


Genuine Fake Reward
March 26, 2017 - March 31, 2017

Joanna Furnans with Elise Cowin, Tia Greer, Alyssa Gregory, Lindsey Lee, Sarah Ellen Miller, Zachary Nicol, and Amanda Ramirez


---


Production of an escalating crisis
March 7, 2017 - March 25, 2017

Meg Duguid


---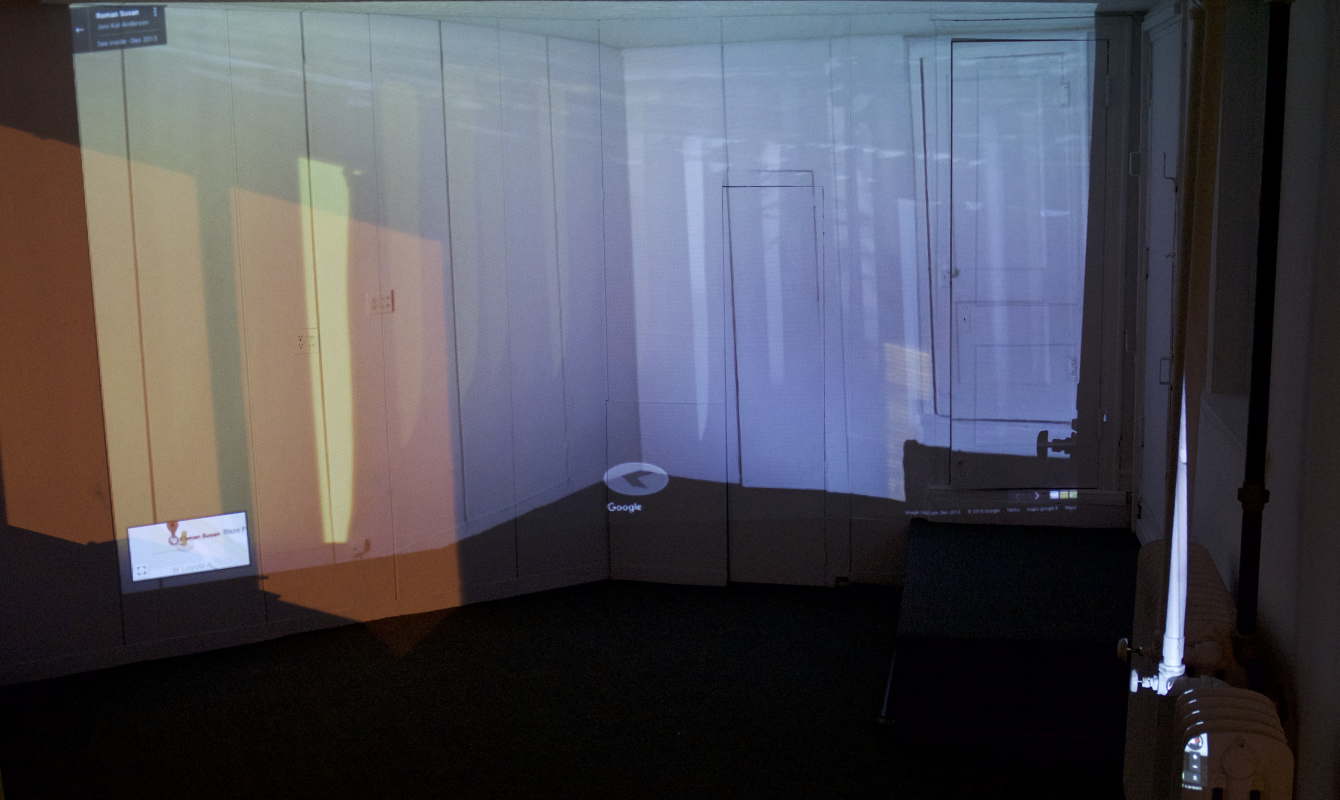 Googlespace
February 26, 2017 - February 28, 2017

Jernej Čuček Gerbec


---


—on the bank of what river?
February 11, 2017 - February 25, 2017

Maryam Hoseini, Em Kettner, Gülşah Mursaloğlu, Kayla Risko, Erin Washington


---


4'33" (in the style of) JOHN CAGE KARAOKE
January 29, 2017 - February 5, 2017

Jesse Malmed


---


THE AMERICAN.
January 6, 2017 - January 26, 2017

Julietta Cheung


---


twinskin
November 19, 2016 - December 10, 2016

Joelle Mercedes and Amina Ross


---


BINDER
October 15, 2016 - November 4, 2016

Daniel Luedtke


---


The Driftless Region
September 3, 2016 - September 25, 2016

Lindsey Dezman


---


YALOOFARM FOR ROMAN SUSAN
August 13, 2016 - August 30, 2016

Yaloo


---


No Diving!
June 12, 2016 - July 24, 2016

Allison Lacher and Jeff Robinson with At The Table, Sage Dawson, Lindsey Dorr-Niro, Meg Duguid, Adam Farcus, Erin Hayden, Hideous Beast, Cole Lu, Jesse Malmed, Richard Medina, Melissa Oresky and Zak Boerger, Colleen Plumb, Mike Rea, Kathleen Scott, Ruby Thorkelson


---


Blueprints
May 21, 2016 - July 2, 2016

Aushra Abouzeid, Omer Abramson, Nathan Aldredge, Megan Amal, Silvia Amancei and Bogdan Armanu, Gwyneth Anderson, Krista Anderson, Janet Austin, Alan Baker, Bruce Church with Jessica Feith and Laura Miracle, Katarina Balunova, Simon Belleau, George Berlin, Leana Beukema, Jessica Bingham, Mike Blissett, Tyler Bohm, Madeleine Virginia Brown, Michael D. Brown, Peter Burgess, Kelly Burns, Harald Busch, Nicola Buttari, Karen Y. Chan, Marvin Chan, Julietta Cheung, Laura Christman, Collabobo, Derek Conde, Alicia Craft, David Craft, David Curry, Vadim Dadiomov, Carolina Fernandez Del Dago, Stephanie Delgado of Golder Robotics, Leigh Anthony Dehaney, Abdoul-Ganiou Dermani, Gary Duehr, Walter Early, Taylor Ervin, Danielle Euer, Adam Farcus, Leah Floyd and Cristina Molina, Brent Fogt, Traci Fowler, Anton Fromm and Philip Modest Schambelan, Snow Yunxue Fu, Nick Fury, Julia Garfield, Florian Gassmann, Alexander Gregory, Shahira Hammad, Yhelena Hall, Kelsey Quinn Harrison, Erin Hayden, Sylvie Hayes-Wallace, Liam Herne, Mauricio Herrero, Ruth Hodgins, Cynthia Hsieh, Will Hurt, Sarra Jahedi, Kara Johnson, Mark Johnson, Vincent Johnson, Jonathan Kaiser, Yvette Kaiser Smith, Heidi Kao, Jared Kelley, Dave Kennedy, J. Kent, Juneer Kibria, Natalie Kling, Thomas Kong, Beata Kozlowska, Craig Kraft, Dorothy Krakauer and Diane Ponder, Zuzana Krizalkovicova, Gabrielle Kroese, Allison Lacher and Jeff Robinson, Laurie LeBreton, Beatriz Ledesma, Léon XLVII, Sarah Lu, David MacDiarmid, Kera MacKenzie and Robert MacKenzie, Deepa Mahajan, Srinivas Mangipudi, Nathan Margoni, Alexander Martin, Matt Martin, Nathan Masse, Emily McCormick, Shannon McFerrin, Timothy McMullen, Vanja Mervič, Sara Milkes, Donald Morgan, Martha Morimoto, Greg Mowery, Emanuele Napolitano, Jamie Naqvi, Erik Newman, Liam O'Connor, Andre Pace, Julia Paloma, Will Pergl, Klaus Pinter, Tim Porter, Martin Pranga, Dylan Puddu, Erika Raberg, Jason Ramey, Alice Raymond, Mark Reamy, Maddie Reyna, Carly Ries, Cole Robertson, Matt Runfola, Dominic Sansone, Mihaela Savu, Emily Schulert, Eva Mae Sedjo, Luke Gerard Shemroske, Christopher Shoup, Madhuri Shukla, Larry Shure, Jean Smith, Nathan Smith and Kristin Abhalter, Sanaz Sohrabi, Elena Solomon, Rebecca Spangenthal, Nectarios Stamatopoulos, Marc Sullivan, Morgan Teel, Ruby Thorkelson, Penelope Thrasher, Dunja Trutin, Betsy Vandercook, James Villalpando, Charles Vitous, Angelina Voskopoulos, Daria Wawrzkiewicz, Julie Weber, Sara Willadsen, Chris Wille, Gary Wiseman, Giuseppe Zanoni, Nick Van Zanten, and others.


---


Century Safe (Chicago)
May 7, 2016 - May 28, 2016

Mara Baker, Stella Brown, Lindsey French, Carley Gomez, Becky Grajeda, Ben Grosser, Elizabeth Housewright, Nate Larson, Nazafarin Lotfi, Miller & Shellabarger, Christian Ortiz, John Preus, Risa Recio, Leonardo Selvaggio, Levi Sherman, Marni Shindelman, Deb Sokolow, John Tennison, Ryan Thompson, Erin Washington, Julie Weber


---


Be Happy (A Proposal)
April 9, 2016 - April 26, 2016

Thomas Kong


---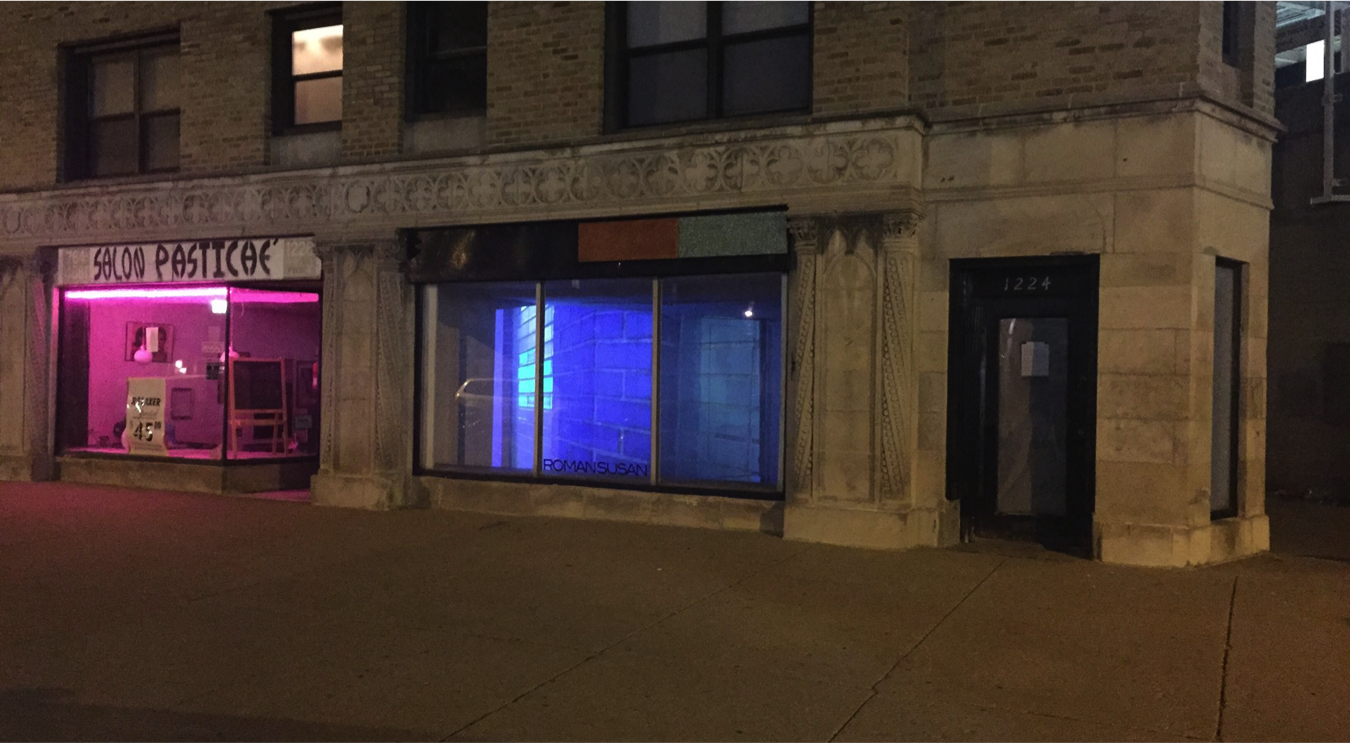 Club
March 28, 2016 - April 2, 2016

Ruby T


---


Sing a Funeral Song
March 5, 2016 - March 26, 2016

Jessica Caponigro


---


Removed from the Domain of Struggle
February 22, 2016 - February 25, 2016

Colleen Plumb


---


Wild is the Wind
January 29, 2016 - February 21, 2016

Gwyneth Anderson, J. Kent, Thomas Kong, Siobhan Leonard, Nicholas Szczepanik, Polly Yates


---


The dawn of "The Auspicious Ten"
January 22, 2016 - January 24, 2016

Y2K


---


Cold In All The Sunshine
October 24, 2015

Tommy Heffron


---


the kessler syndrome
October 10, 2015 - November 1, 2015

Matt Martin


---


Death of a Moth
September 12, 2015 - September 27, 2015

Christine Wallers


---


Dog Days
August 22, 2015 - September 30, 2015

Madhuri Shukla


---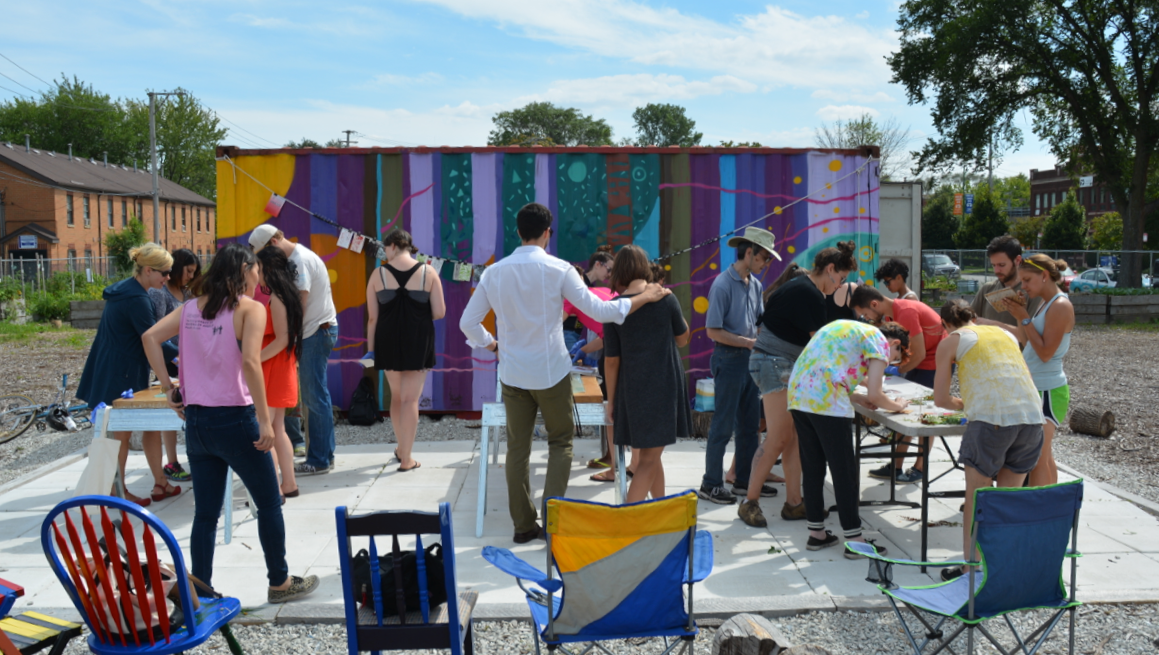 Plants to Prints
August 22, 2015

Public workshop led by Farrah Curescu


---


Nothing Named Nine Times
August 15, 2015 - August 28, 2015

Ruth Hodgins


---


havoc and tumbled
July 11, 2015 - July 25, 2015

Kera MacKenzie and Andrew Mausert-Mooney


---


Anette
May 2015 - March 2022

Aram Atamian, Rebecca Beachy, April Butcher, Gabriel Lewis Chalfin-Piney, Rachel Damon, Anna Goetz, Millicent Kennedy, Siobhan Leonard, Maddy Low, Kevin Norris, Greg Penrice, Izah Ransohoff, Kit Rosenberg, Hannah Santistevan, Anthony Sims, Rui Sha, Christopher Smith, Ruby T, A.P. Vague, Anna Martine Whitehead, CEW Design Studio, The Dock, WATCHTOWER


---


Song of the Summer
May 8, 2015 - May 30, 2015

Maddie Reyna


---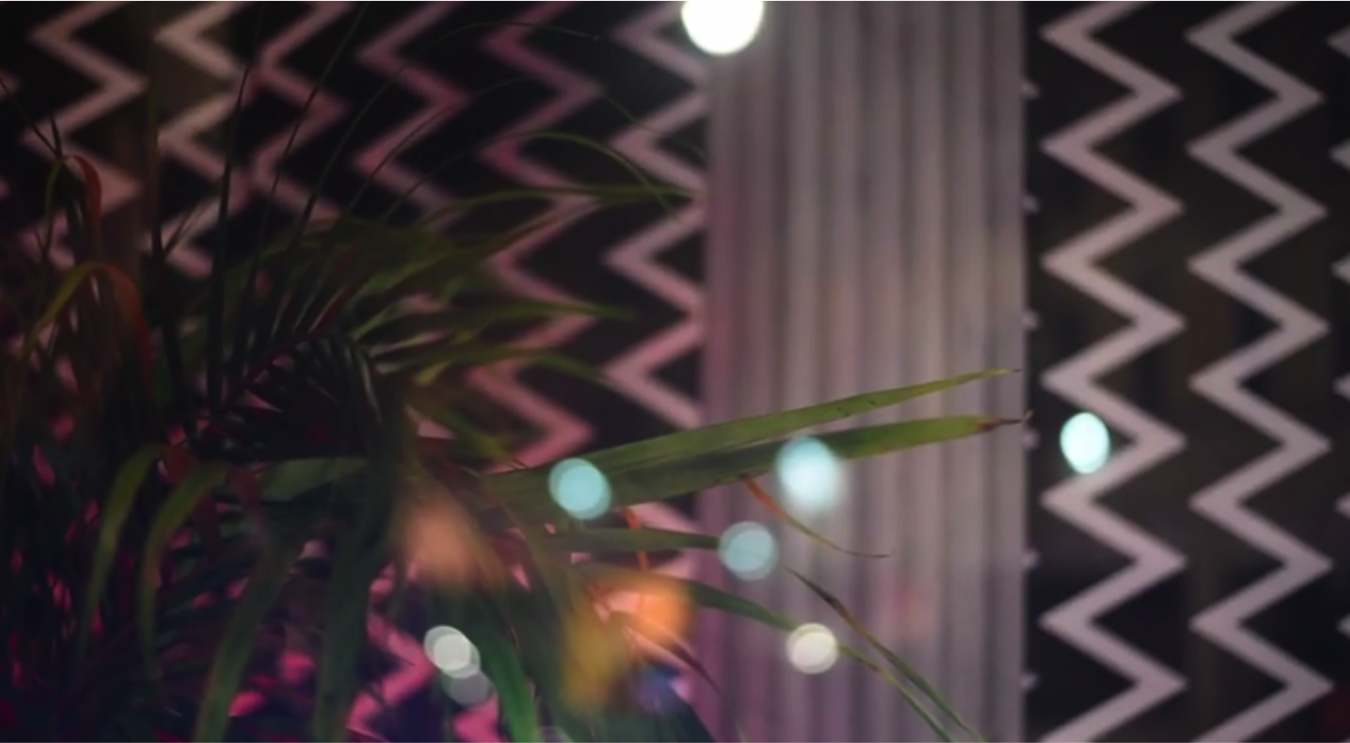 Parade
April 10, 2015 - April 30, 2015

Taylor Ervin


---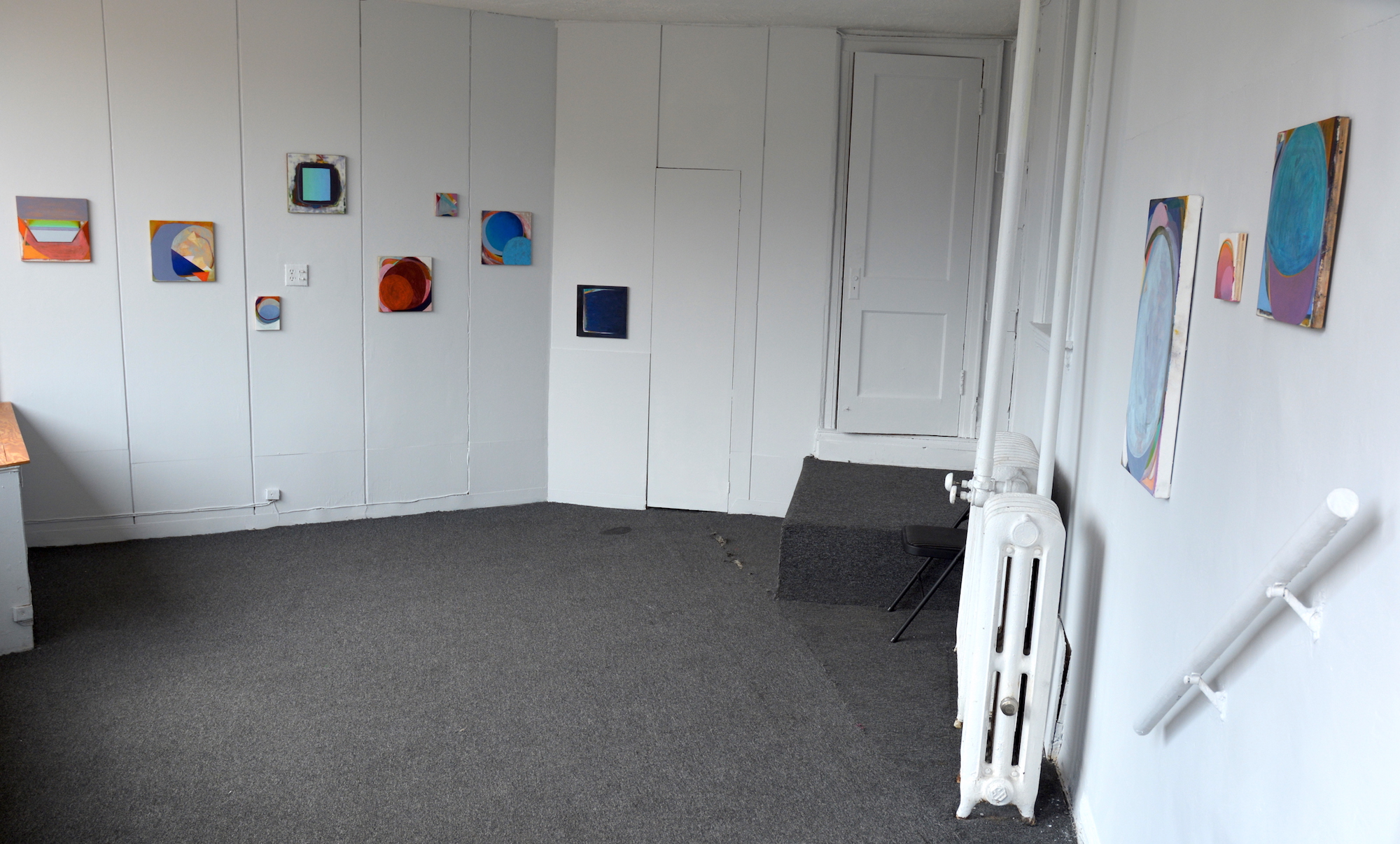 Containers for Places
March 13, 2015 - April 2, 2015

Michelle Bolinger


---


Starkfield, Massachusetts
March 7, 2015 - March 31, 2015

J. Kent


---


Draw a line —> Relay
February 21, 2015 - March 7, 2015}

A public workshop led by Taylor Ervin and Polly Yates


---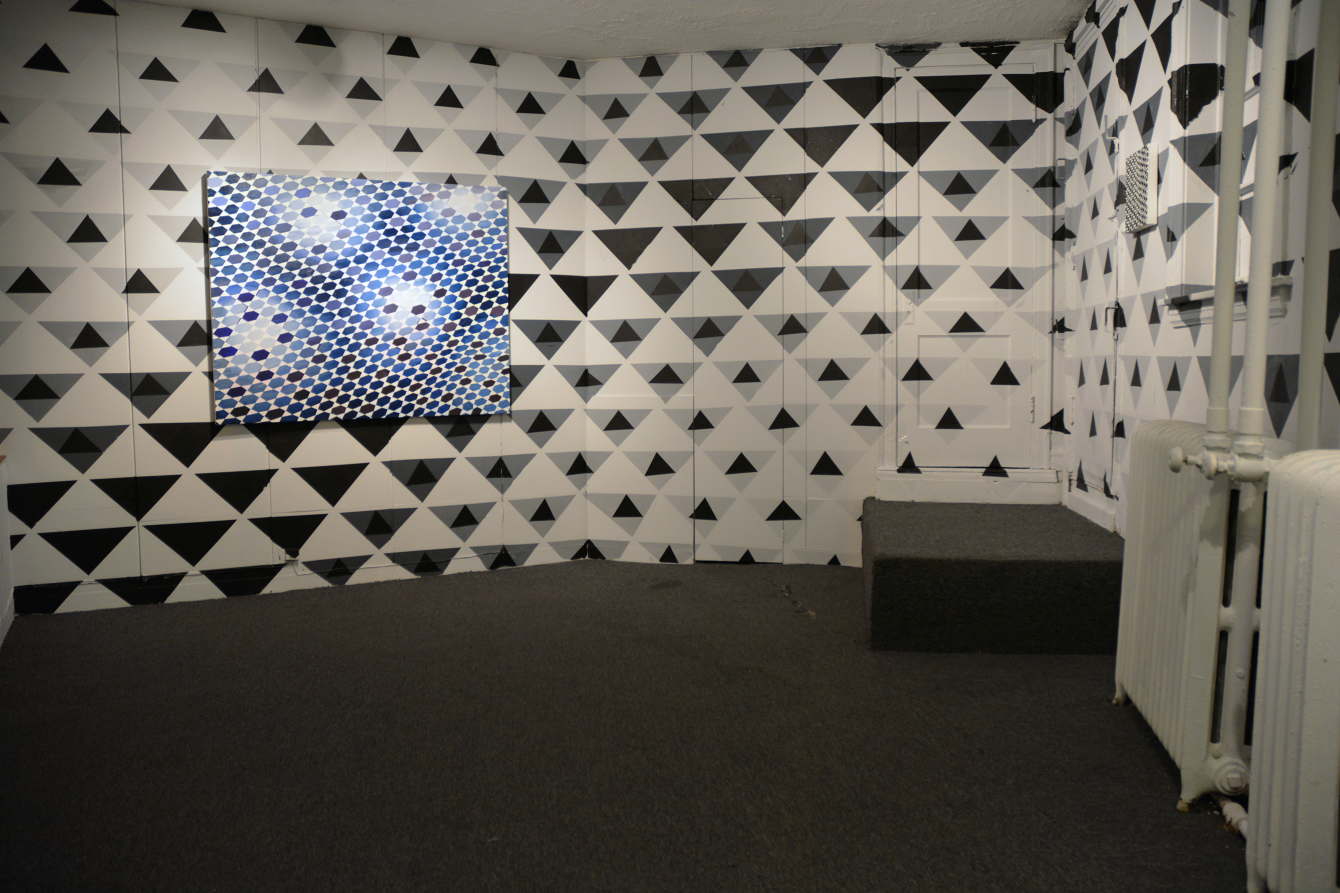 Phase Transition
February 6, 2015 - February 26, 2015

Cole Pierce


---


Peanut Colada
January 24, 2015 - February 13, 2015

Ryan Burns, Brandon Howe, Charlie Megna, Jessi Meliza, Kelly Reaves


---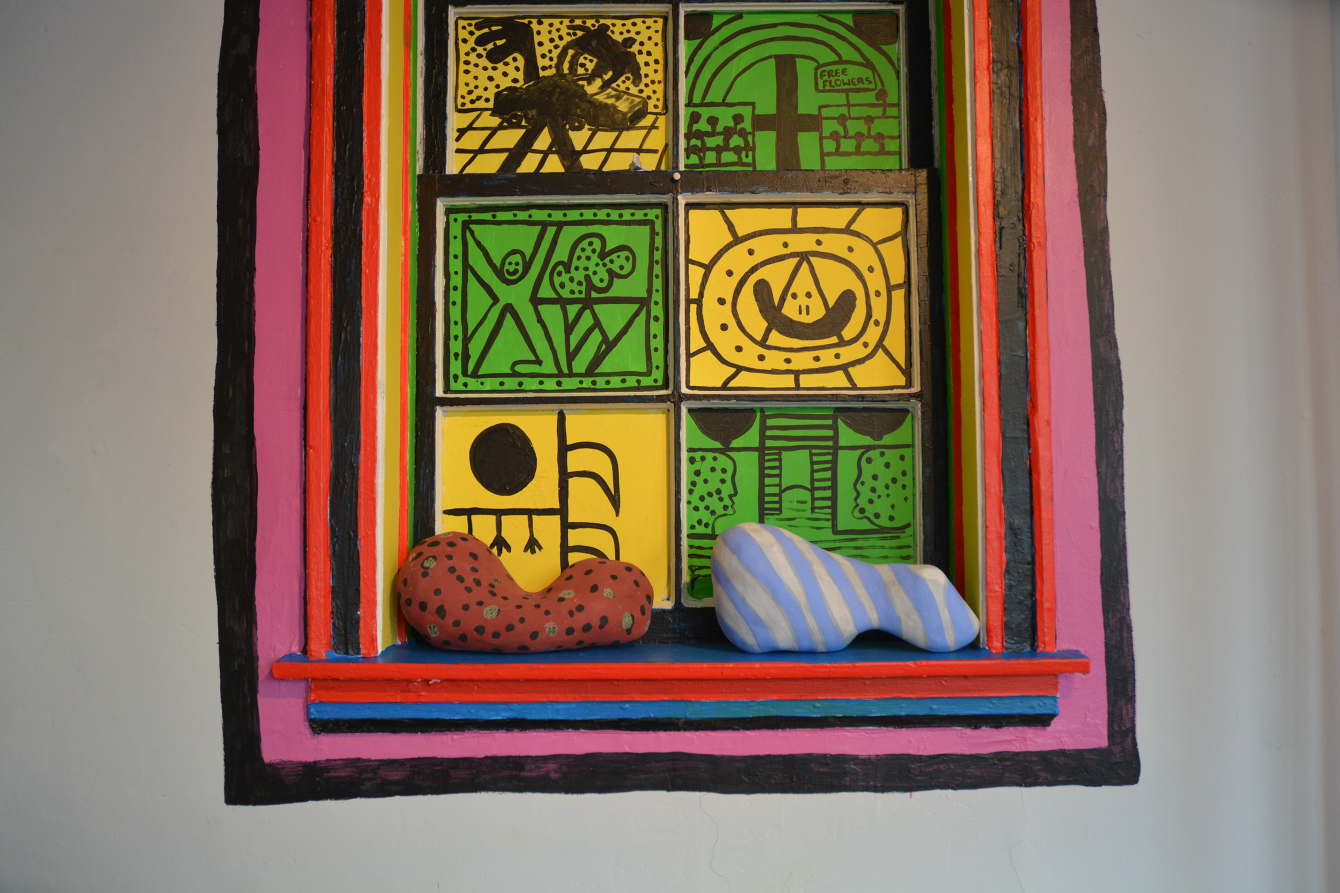 Living to Work Together
January 9, 2015 - January 23, 2015

Alex Bradley Cohen and Marissa Neuman


---


u.127
December 9, 2014 - March 10, 2015

Matt Martin


---


Draw a Line —> Trial and Failure, Trial and Practice
November 22, 2014

A public workshop led by Polly Yates


---


Qualiascope
November 18, 2014 - December 6, 2014

Gwyneth Anderson


---


Community Area One
October 10, 2014 - October 30, 2014

Paté Conaway, Daniel Giles, Ruth Hodgins, Steven Husby, Cole Pierce, Kit Rosenberg, Nancy Lu Rosenheim, Whitney Bandel, Andrew Mausert-Mooney, Charles Rice, Sarah Anne Lobb, Josué Pellot, Jameson Zaerr


---


Thresh/hold
October 5, 2014 - October 29, 2014

Megan Sterling


---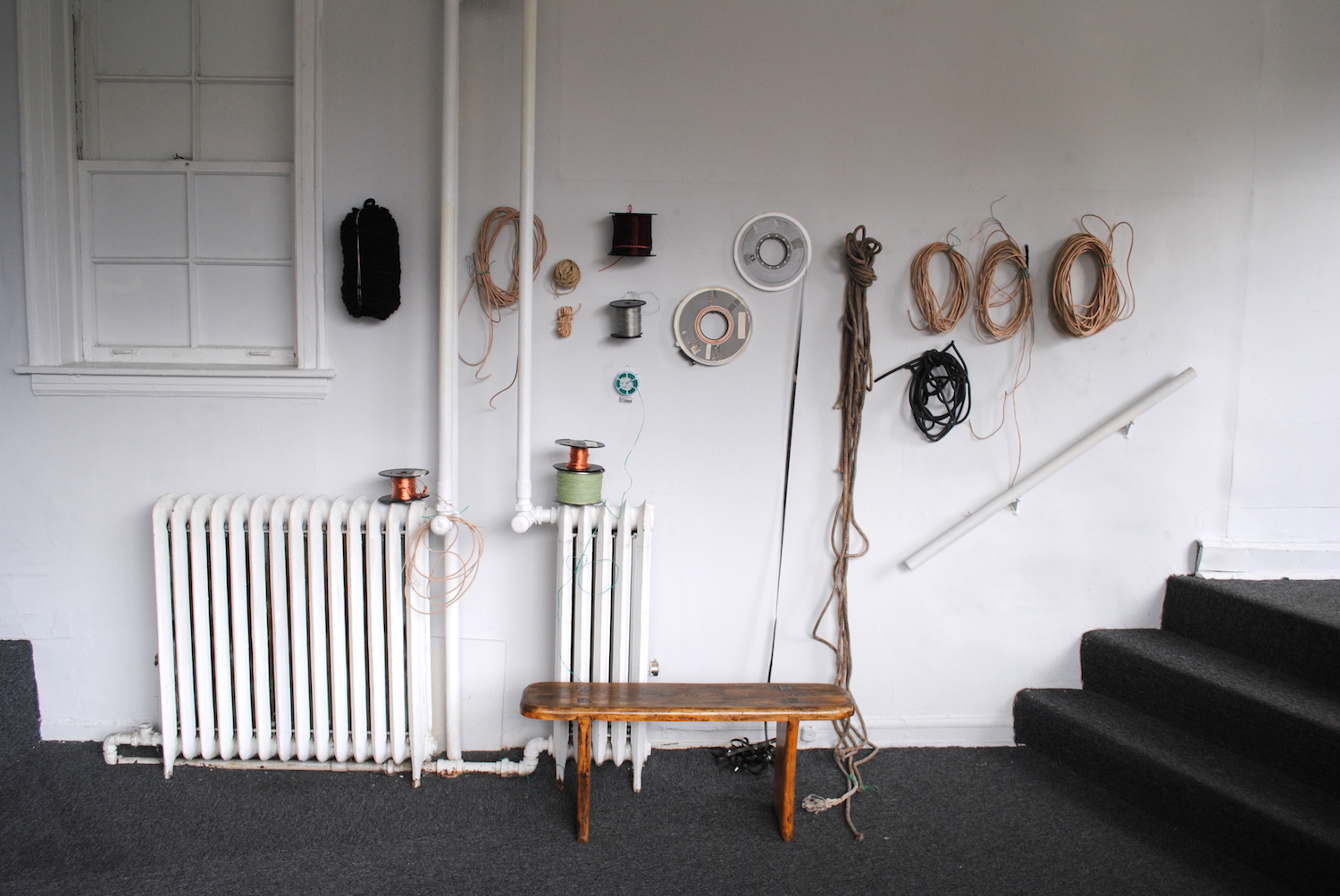 Weave!
September 1, 2014 - September 28, 2014

Paté Conaway


---


How to un-make an American Quilt
August 1, 2014 - August 17, 2014

Amber Ginsburg and Katie Hargrave


---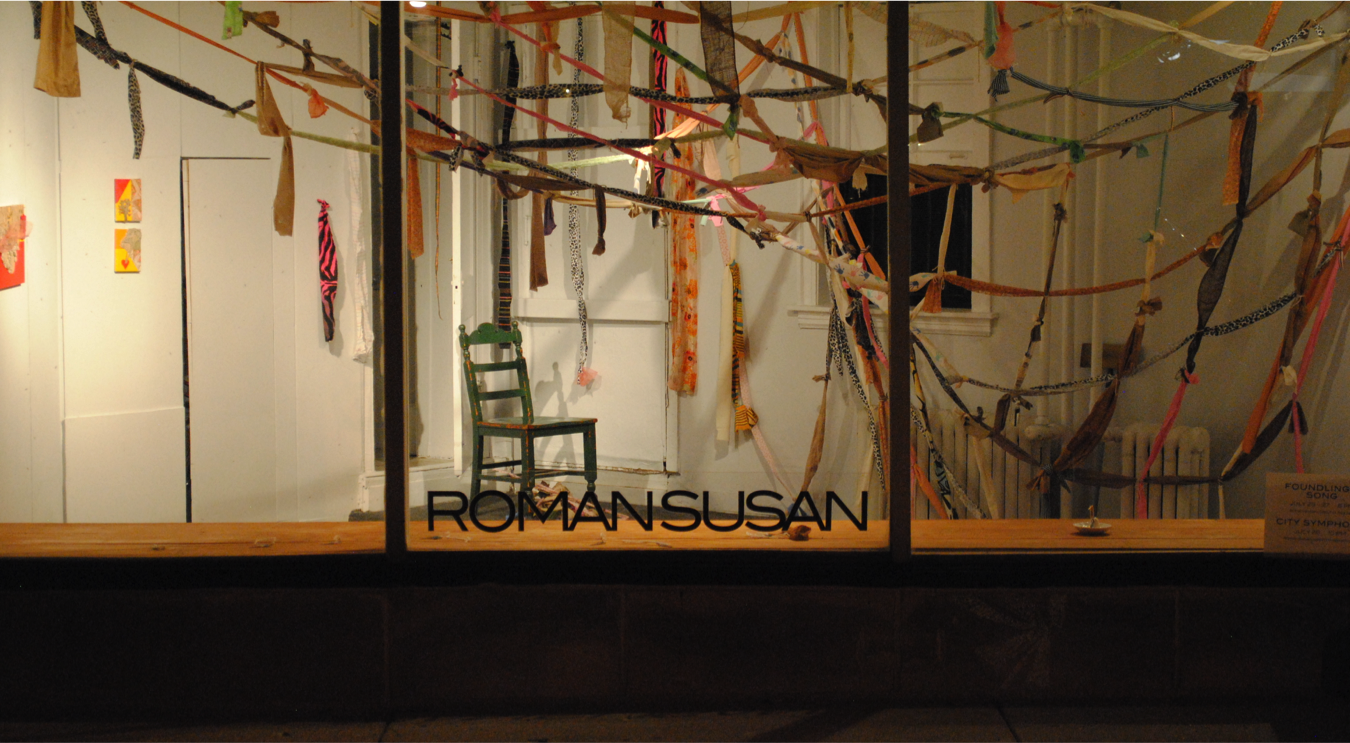 Foundlings' Song
July 25, 2014 - July 27, 2014

Elena Esquibel, Eddie Gamboa, Jade Huell, Shoniqua Roach, Betsy Vandercook


---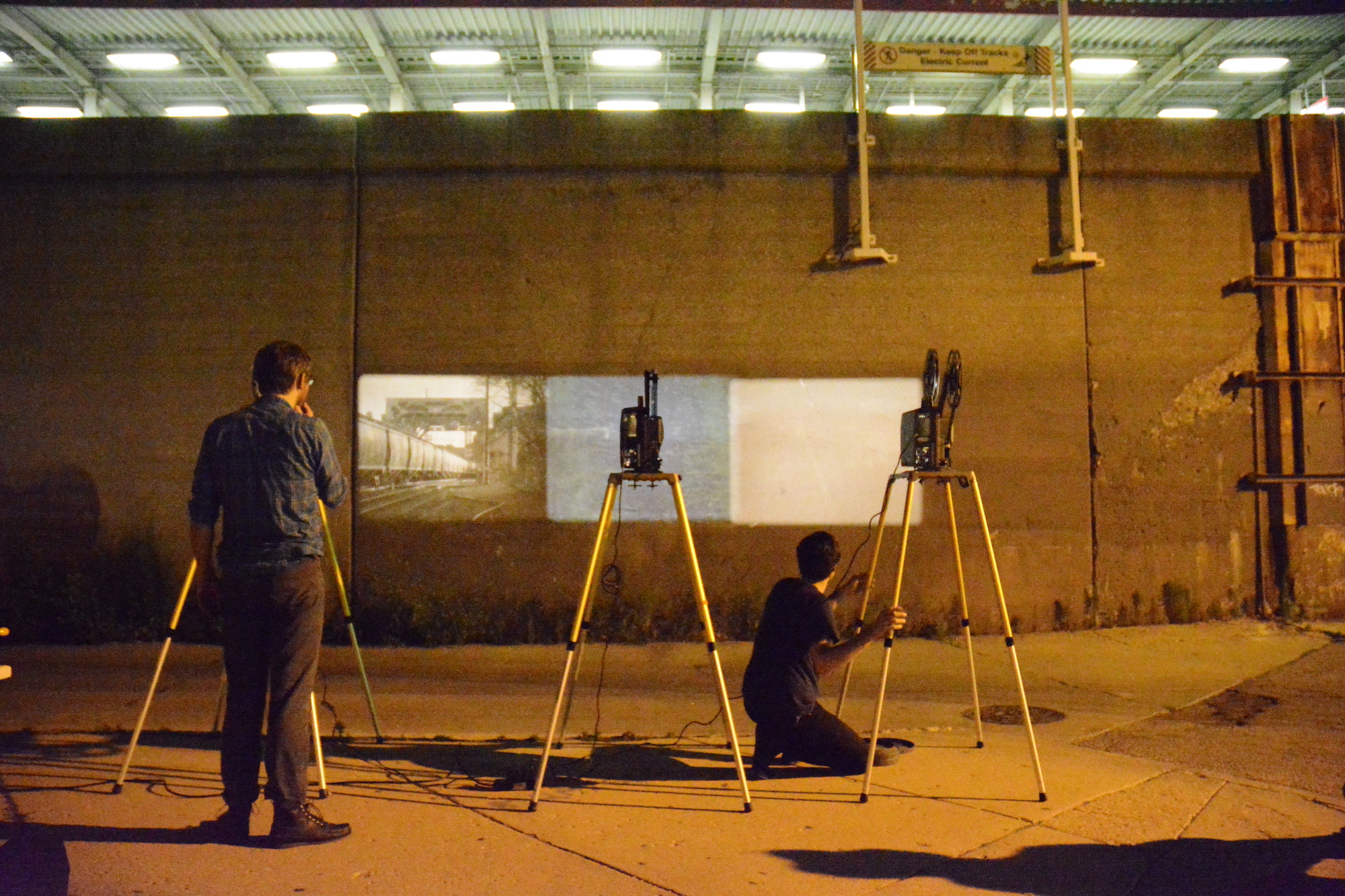 City Symphony
July 26, 2014

Sam Hoolihan and John Marks


---


On Display
July 18, 2014 - July 20, 2014

Erin Austin, Jonathan Baude, Chad Eschman, Aaron Lawson, Amber Robinson, Jennifer Rumberger, Casey Searles, Jessy Lauren Smith, Will Thompson, Kasey Waas, Tony Werner


---


Street Food Lighting
June 25, 2014 - July 5, 2014

Jorge Mañes Rubio


---


On the impossibility of a singular hand
May 31, 2014 - June 21, 2014

J. Kent with Gwyneth Anderson, Amy Beste, Jason Brown, COLLECTIVE CLEANERS, Christa Donner, Stella Donner-Yang, Jim Duignan, Tom Hack, E.L. Hunter, April Noga, Lara Oppenheimer, MOUTHY WOMEN, Aurora Tabar, Politimi Tsiftilis, WRITING GROUP, Andrew Yang, Sara Zalek


---


UNHOMELY
May 3, 2014 - May 24, 2014

Polly Yates


---


Slideshow
April 10, 2014 - April 25, 2014 // August 20, 2014 - August 30, 2014 // January 5, 2015 - January 20, 2015 // December 5, 2015 - December 20, 2015 // September 28, 2016 - October 8, 2016 // September 24, 2017 - September 30, 2017 // February 20, 2019 - March 6, 2019

Featuring works by Jeremy Ackman, Justine Adeboyejo, Muhammad Habib Akram, Kristin Allmer, Joni Kat Anderson, Haylee Anne, Dennis Baburov, Melis Baloglu, Katarina Balunova, Yaro Banduro, Michael Bauer, Daryl Lynn Bergman, Lauren Bina, Jessica Bingham, Lauren Bishop, Cidgy Bossuet, Patrick Brady, Jan Brugger, James Chrzan, Erin Kyle Danna, Max Cozzi, Leigh Anthony Dehaney, Delaney DeMott, Nir Dvorai, Mohamed Ibrahim Elmasry, Gabriela Farías, Taylor Finke, Yoav Friedländer, Chris Gans, Didi S. Gilson, Mat Greiner, Sare Güneş, Rory Hamovit, Teri Havens, Sara R. Hill, Iu Chung Hong, Brandon Jacob Hudson, Jessica Jacobs, Jonathan Johnson, Vincent Galen Johnson, Herbert Lee Jones, Colleen Keihm, Mel Keiser, Misha Khokhlov, S. Nicole Lane, Caroline Lee Liu, Maria Lichtenegger, Karin Lindholm, Garrett MacLean, Leonardo Magrelli, Liz Mares, Annalaura Masciavè, Nate Mathews, Christopher Maves, Emanuela Meloni, Ruxandra Mitache, Carisa Mitchell, Allen Morris, Milda Muktupāvela, Leah Netsky, Joseph O'Neill, Moira Ness, Jon Notwick, Abigail Ockenfels, Duncan Oja, Monica Ortega, Kasia Ozga, Yu-Tzu Pai, Lindsey Pearson, Heather Phillips, Raffaele Piano, Jacob Platt, Alison Postma, Zhao Qian, Cathy Quintero, Shelby Ragsdale, Mark Reamy, Craig Reger, Mark Regester, Einxel Reyes, Patrick Reynolds, Diego Rodriguez, Travis Roozée, Olim Saeki, José Santiago Pérez, Danielle A. Scruggs, Olga Sidilkovskaya, Hannah Siegfried, Sarah Phyllis Smith, Melissa Sommer, Stu Sontier, John Steck Jr., Dana Stirling, Marc Sullivan, Ryan Thompson, Sherwin Tibayan, Laura Tyler, Maria Tzeka, Cedric van Eenoo, Kelly Wantuch, Marta Wapiennik, Kelli Washington, Mike Weis, Dan Wetmore


---


Burst
April 5, 2014 - April 26, 2014

Mia Capodilupo


---


Objects
March 1, 2014 - March 29, 2014

Mia Capodilupo, Tulika Ladsariya, Matt Martin, Marissa Neuman, Kasia Ozga, Katherine Perryman, Daniel Schmid, Ruby Thorkelson


---


Streetlight
February 9, 2014 - February 28, 2014 // November 1, 2014 - November 15, 2014 // December 15, 2014 - December 30, 2014 // April 10, 2015 - May 3, 2015 // May 4, 2015 - July 7, 2015 // December 30, 2015 - January 21, 2016 // December 15, 2016 - December 30, 2016 // July 17, 2017 - July 31, 2017 // July 15, 2018 // January 7, 2019 - September 15, 2019 // March 8, 2021 - March 28, 2021

Wiley Aker, Darko Aleksovski, Hiba Ali, Christopher Corey Allen, Gwyneth Anderson, Kayla Anderson, Kanyinsola Anifowoshe, Michael Bauer, Laurel Beckman, Meghan Moe Beitiks, Emanuele Napolitano and Zaelia Bishop, Katina Bitsicas, Jan Brugger, Jacobus Capone, Kate Casanova, Karen Y. Chan, Vienne Chan, Vivian Charlesworth, Chanhee Choi, Hugues Clément, Katie Condon, Coppice, Derek Coté, Emilie Crewe, Andres Cuartas, Furen Dai, Leigh Anthony Dehaney, Santiago Delgado Escribano, Daniel DeLuna, Natacha Diels, Daz Disley and Fenia Kotsopoulou, Yewen Dong, Lindsey Dorr-Niro, Shir Ende, Taylor Ervin, McLean Fahnestock, Jessica Fenlon, Corbett Fogue, Wanbli Gamache, Ronen Goldstein, Justyna Górowska, Maëlle Gross, Pamela Hadley, Tao Haiyue, Yhelena Hall, Sanglim Han, Sarah Haug, Traci Hercher, Gretchen Hasse, Ruth Hodgins, Elisabeth Hogeman, Sanja Hurem, Patrick Jenkins, Herbert Lee Jones, Venkata Sivakumar Kappala, Vasilis Karvounis, James Kenny, An Na Kim, Wednesday Kim, Marlo Koch and Emerson Sigman, Juliane Kowalke, João Krefer, Claire Krueger, Amy Kuttab, Gigi Lage, Mira Lane, Camille Laut, Kasper Lecnim, Matt Lee, Cristen Leifheit, Dillon Lemon, Zeyi Li, Angela Lopez, Dan Lowe, Cole Lu, Ahmed Mohsen Mansour, Henning Marxen, Nicole Mauser, Frank McCauley, Angus McCullough, Jaclyn Mednicov, Tracy Miller-Robbins, Erick Msumanje, Jillian Musielak, Kathleen O'Connor, Liam O'Connor, Aimee Marie Odum, Melissa Oresky, Brandon Oswalt, Cole Pierce, Jessica Pierotti, Alison Postma, Paul Rabe, Erika Råberg, Johanna Reich, Michael Ridge, Cole Robertson, Liz Rodda, Leyla Rodriguez, Andrew Rosinski, Kate Rowekamp, Emma Rozanski, Miles Rufelds, Olim Saeki, Emily Schulert, Kathleen Scott, Rory Scott, Mazdak Shadkam, Sanaz Sohrabi, Eric Souther, Paweł Stasiewicz, Leonard Suryajaya, Lynn Tomlinson, Piotr Urbaniec, A. P. Vague, Nicolas Vamvouklis, Cedric van Eenoo, Jenyu Wang, Yuqi Wang, Simon Welch, Loraine Wible, Tina Willgren, Yaloo, Polly Yates, Julia Zastava, Tobias Zehntner, Tongyu Zhao, Yuge Zhou, Xiaoqing Zhu


---


More Than A Place
January 28, 2014 – February 8, 2014

Caitlin Arnold, Gabriel Bump, Carolina Fernandez, Cy Gavin, Jade Huell, Caldwell Linker, David Lytzhøft, Kyle Montemurro, Maggie Roche, Cecilia Salinas, Roberta Schmatz, Nancy Valladares, Tricia Van Eck, Betsy Vandercook, Zach Waters, Holly Wilkinson, Adeline Wisernig, Magdalena Wistuba


---


Suncatcher
December 7, 2013 - December 31, 2013

John Marks


---


Saints
November 1, 2013 – December 1, 2013

Alexandra Antoine, Sarah Berkeley, Matt Bodett, Christopher Saint Christopher, Molly Costello, Brandon Howe, J. Kent, Jacob van Loon, Dan MacDonald, Derrick Meads, Charlie Megna, Nick Stolle, Richard Talaber, Polly Yates, Christopher Zanoni


---


Capture Community Project
October 6, 2013 – October 26, 2013

Siobhan Leonard with Anyah Akanni, Jill Armstrong, Joann Bates, Annita Benjamin, Nancy Benjamin, Dan Boyd, Georgia Brown, Eileen Burns, Beatriz Caballero, Josephina Cabrera, Vanessa Capshaw, Stephanie Chamber, Isabella Chamberland, Joe Cochran, Molly Costello, April Crescia, Anton Crescia, Soledad Crescia, Jennifer Curth, Sara Dambrowski, Alessandro Diaz, Germel Dossie, Rebecca Edmonson, Taylor Ervin, Chad Eschman, Veronica Espinosa, Peter Ferry, Dustin Flemming, Paige Fors, Julia Garfield, Carlos Gonzalez, Michael La Guerra, Wendi Hill, Stevie Hnilicka, Laura Ingram, Salvador Jimenez, Ross Jordon, Jacob Juache, Maria Juache, Steve Juras, Felicia Kaplan, Lisa Kemp, Rob Kimmel, Anastasia Lebedev, Charles Lee, Brian Lopez, Zion Lopez, Tricia Malorey, Carlye Mayan, Marissa McCants, Ashley McClenon, Luis Medrano, Patrick Merrill, Stephanie Merrill, Shanae Mitchell, Julie Molter, Alvin Muniz, Anna Munzesheimer, Marina Nemtseva, Marco Ordonez, Marina Pfenning, Michael Pollard, Nicholas Ridder, Breanna Ruiz, Craig Sayduh, Matt Schaefer, William Shanley, Tyrone Simon, Federico Simone, Jessy Lauren Smith, Nathan Smith, Nicholas Szczepanik, Emily Taft, Ruby Thorkelson, Kenny Vang, Keegan White, Andy Willis, Makiko Yamauchi, Hallie Zimmerman


---


Micro-concert Series
September 19, 2013 // November 2, 2013 // January 29, 2014 // March 21, 2014

Peter Ferry


---


Self-Mythology
August 31, 2013 – September 28, 2013

Vincent Troia


---


Pedestrian
August 3, 2013 – August 24, 2013

Madhuri Shukla


---
Portraits
June 22, 2013 – July 27, 2013

Dylan Alverson, Christopher Saint Christopher, Tynan Kerr, Colin Marx, Andrew Mazorol, Ellen Redshaw, Lauren Roche, Dakota Temte


---


The Wide Open
May 17, 2013 – June 8, 2013 // December 9, 2014 - December 23, 2014

Haylee Anne, Ceyda Aykan, Gabriella Boros, Dan Boyd, Vanessa Capshaw, Betsy van Die, Taylor Ervin, Julia Garfield, Chris Gans, Gretchen Hasse, Jon Henry, Jennifer Hines, Kelsey Knutson, George Larson, Lauren Macklin, John McLaughlin, Emily Moorhead, Sebastian Napoli, Dan Olvera, Judy Petacque, Diane Ponder, Peyton Rack, Chris Ramsey, Pat Rice, Earl Ritchie, Emma Saperstein, Kadie Schmidt-Hackenberg, Luke Shemroske, Amanda Wirig, Jungyul Yu, Kaley Baldwin, Erin Biebuyck, Georgia Braun, Glenn Braun, Nikolas Burkhart, Davilyn Cole, Laura Collins, Daniel DeLuna, Robert Fields, Julia Garfield, Toni Gray, Michael Hall, Yhelena Hall, Sue Hawks, Danny Hein, Keith Hendrix, Aidan Hercules, Susan Holton, Jason House, Tim Jackson, Stephanie Jones, Jennifer Kaplan, Lynda Kay, Vanessa Joy King, Thomas Kong, John-Michael Korpal, Kevin Link, Love, Holly Lukasiewicz, Sarah Mallin, Shapree Mallory, Matt Martin, Chauncey Max, Siobhan McKissic, Alyce Haliday McQueen, Victoria Morris, Nicholas Moscalink, Oscar O'Hara, Eric Ohlson, Simone Parkas, Juan-Carlos Perez, Michael Robert Pollard, Joseph Reinecke, Lewis Rice, Michael Rowley, Roberta Schmatz, Derek Schulze, Larry Shannon, Elena Solomon, Marc Sullivan, George Everet Thompson, Aron Washington, Jerry Woods, Polly Yates


---


Surrounded
March 29, 2013 - May 6, 2013

AMTK, Rine Boyer, Michael Burmeister, Stephanie Del Carpio, Inah Choe, Melanie Deal, Predrag Djordjevic, Mary Flack, Gabriel Garcia, Anna Goraczko, Kim Guare, Jennifer Hines, Cynthia Hsieh, Joanne Jongsma, Brandy Kraft, Amy Kuttab, Tulika Ladsariya, Jessica Lucas, Lorette Luzajic, Deanna Mance, John McLaughlin, Gülşah Mursaloğlu, Klaus Pinter, Rhett Gérard Poché, Clare Rosean, Jake Saunders, Ashley Allen Short, Wade Thompson, Ruby Thorkelson, Polly Yates, Christopher Zanoni


---


Oasis
February 15, 2013 - March 15, 2013

Kate Arford


---


Winter Comfort: Variations
December 12, 2012 - January 19, 2013

Millicent Kennedy, Tate Won Chen, Sarah Curl-Larson, Kim Guare, Jennifer Hines, Jessica Lucas


---


Anatomy of a Shrine
November 2, 2012 - November 30, 2012

Kristin Abhalter, Elinor Anderson-Genné, Betsy van Die, Gabriel Garcia, Jeannette Perkal, Elyse Schauer, Janna Sobel, Ruby Thorkelson


---