Carole McCurdy
just passing through: the disequilibrated map
1224 W Loyola Ave, Chicago IL
June 18, 2022 - June 25, 2022




Can we be connected to a place that is not directly under our feet? The sense of location and belonging in a place is intermittent, and the sense of a place belonging to us is tangled with emotion, legalism, and appropriation. Maps always and by default involve distortion and misrepresentation. Subtracting a dimension, they suggest mystery or vacuum beyond the edges. This project plays with the possibilities of distorting the distortions, misrepresenting the misrepresentations, clinging to the edges. Partly it collapses into the nostalgia of pre-GPS maps: those AAA and National Geographic and Chamber of Commerce paper prophets, torn at the creases, arm-stretching, origamied, and with the strong option to re-fold incorrectly. On June 18 and 19, a movement-based performance will involve the artist marking, destroying, and remaking maps (with audience invited to participate if so desired).




Carole McCurdy is a Chicago-based artist whose work addresses grief and anxiety, duty and resistance, and the absurd mysteries of embodiment. She received a 2016 Lab Artist award from the Chicago Dancemakers Forum and was a Fall 2016 Sponsored Artist at High Concept Laboratories. She created and directed an ensemble piece, Waver, with support from CDF, HCL, and 3Arts Chicago. She has performed at spaces including the Chicago Cultural Center, Epiphany Dance, Links Hall, Hamlin Park, High Concept Laboratories, Defibrillator Gallery, and Movement Research (NY). For more information, please visit carolemccurdy.com.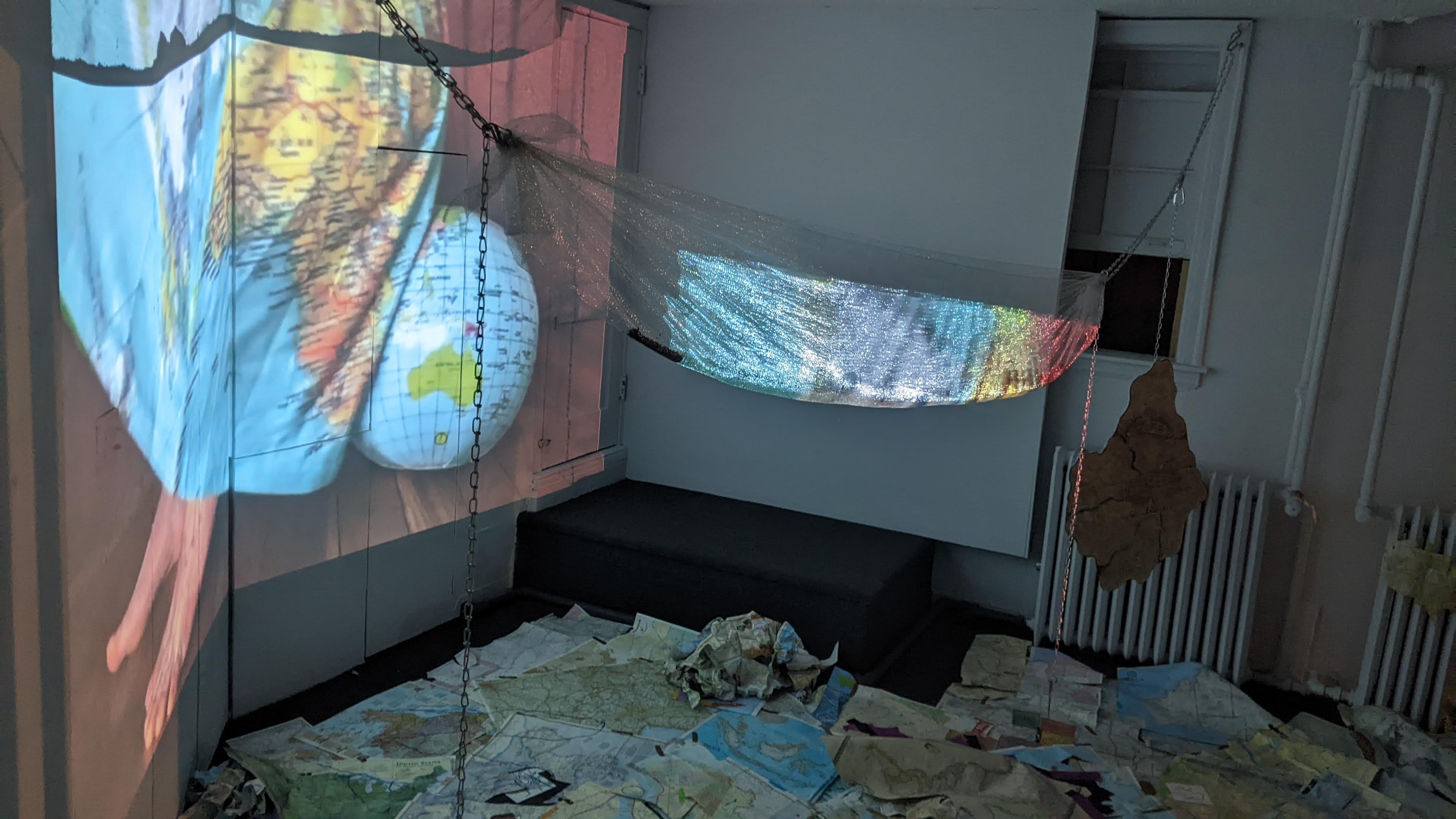 A response by laaura goldstein | Performance Response Journal - October 27, 2022

---