Support Roman Susan Art Foundation NFP

Roman Susan has been organized and run with significant help from family, friends, neighborhood volunteers, and participating artists. In 2016, Roman Susan incorporated as an artist-run nonprofit organization, receiving 501(c)3 tax-exempt status as a public charity.

If you have the means to do so, please share your support through an online donation via PayPal, Venmo, Facebook; via check mailed USPS to 1224 W Loyola Ave, Chicago IL 60626; or by writing to us at art@romansusan.org for additional options. For more info about the organization, visit Guidestar. You may also support us and help the organization grow without money by giving us your honest feedback via romansusan.org/our-ongoing-work. Thank you!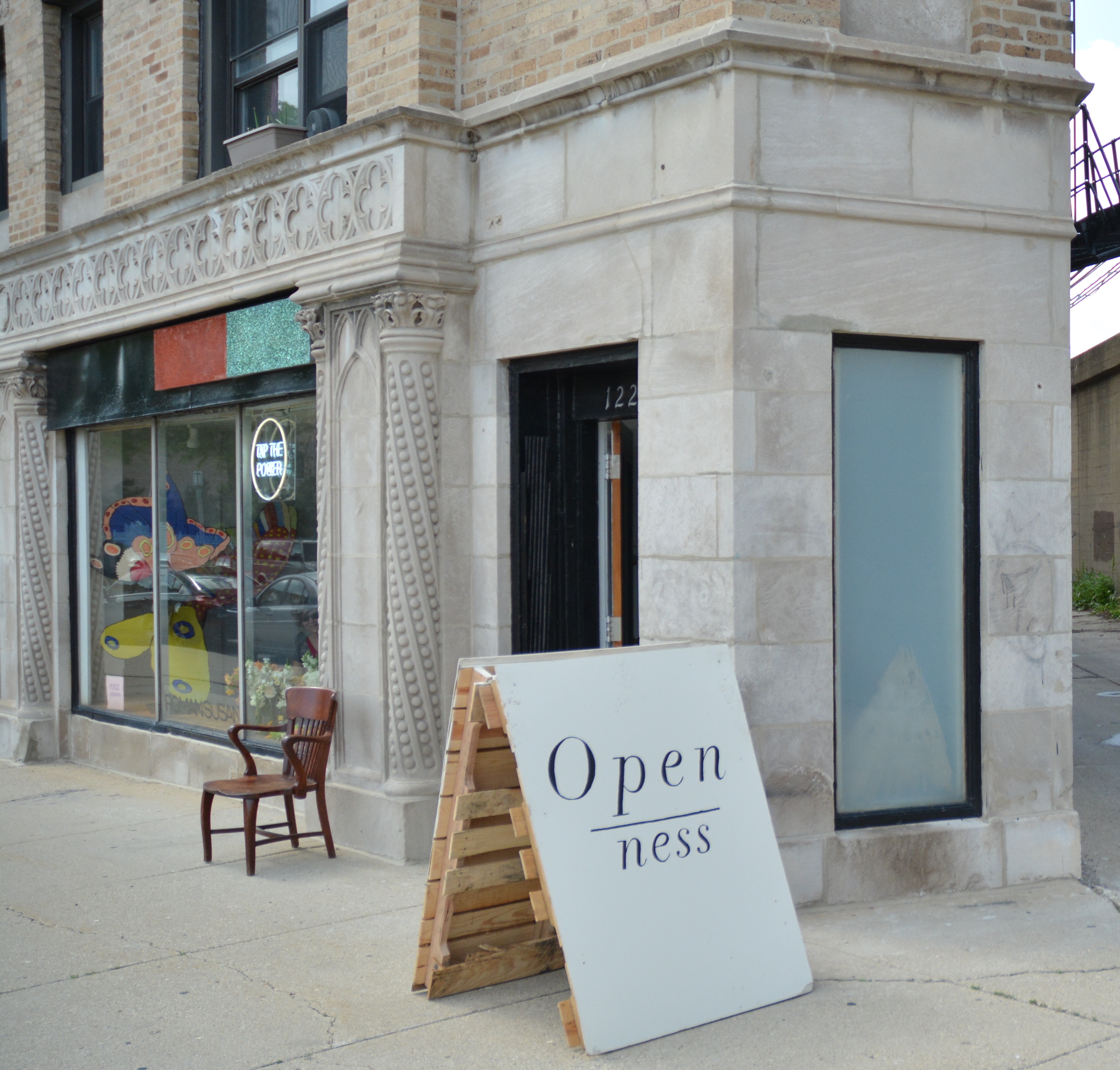 The image above at 1224 W Loyola Ave is from 2014, during the project On the impossibility of a singular hand by J. Kent. In our first 11 years, Roman Susan has been privileged to celebrate and share 186 art projects, showcasing the work of 1,000+ artists.

1224 W Loyola Ave is open through sponsorship and support by Chrystal + Bob Abhalter, Kristin + Nathan Abhalter Smith, Ivy + Ali Abid, Alejandro Acierto, Clara Alcott, Randy Alexander + Susan Wexler, Joni Kat Anderson, Oscar Arriola, Adam Baker, Cynthia Bargar, Lynn Basa, Rebecca Beachy, Michael Blissett, Dan Boyd + Makiko Yamauchi, Lauren Brescia, Judith Brotman, Gabriel Chalfin-Piney, Salome Chasnoff, Laura Christman, Deirdre Colgan Jones, Kelli Connell, Paté Conway, Poppy Deltadawn, Meg Duguid, Maria Dunaevsky, Taylor Ervin, Chad Eschman, Paul Escriva, Esther Espino, Carolina Fernandez Del Dago, Noah Firestone, Peter Fleps, Joanna Furnans + Christine Wallers, Jason House, kg, Samantha Garcia, Amber Ginsburg, Ronen Goldstein, Becky Grajeda, Yhelena + Michael Hall, Erin Hayden + Jeff Robinson, Lorna + Curtis Henderson, Ruth Hodgins + Kit Rosenberg, Ben Hodous, Michelle Hooper, Josh Ippel, Olivia Junell, Kevin Kaempf, Colleen Keihm, Mel Keiser + Matt Martin, Millicent Kennedy, J. Kent + Andrew Bearnot, Vanessa Joy King, Brian Kirkbride, Julia Klein, Thomas Kong, Mie Kongo, John-Michael Korpal, Davi Lakind, Elaine Lemieux, Patrick Lentz, Siobhan Leonard, Leah Levine, Emily Lindskoog, Angela Lopez, Alma + Marion Lucius, Elaine Luther, Erin Lynch, Kera MacKenzie + Andrew Mausert-Mooney, Susan Maller, John Marks + Crystal Myslajek, Yvette Mayorga, Carole McCurdy, Barbara McDaniel, Lise McKean, Joelle Mercedes, Yunhee Min, Ruxandra Mitache, Nora Moore Lloyd, Sheree Moratto, Kalina Morrigan, Craig Neeson, Lara Oppenheimer, Melissa Oresky, Jason Pickleman, Colleen Plumb, Michael Pollard, Diane Ponder, John Preus, Erika Råberg, Austin Reilly, Adam Rogers, Michael Rogers, Nancy Lu Rosenheim, Amina Ross, Emma Rozanski, Vida Sačić, Jose Santiago Perez, Julie Schauer, Roberta Schmatz, Daniel Seara, Levi Sherman, Madhuri Shukla, Jean + Vic Smith, Elena Solomon, Natalie + Nate Solomon, Samuel Sotelo, Kevin Stuart, Lauren Sudbrink, Ruby T, Aurora Tabar, Maryam Taghavi, Savneet Talwar, Noah Taylor, Tracy Marie Taylor, Chiffon Thomas, Ryan Thompson, Will Thompson, Karen Townsend, Phong Tran, A.P. Vague, Tricia Van Eck, Betsy + Bill Vandercook, Zachary Vanes, Kaitlin Very, Lisa Vinebaum, David Vosburg, Allison Wade, Maura Walsh, Hope Wang, Jenyu Wang, Liz Weinstein, Leila Wilson, Emily Wood, Yaloo, Andrew Yang + Christa Donner, Polly Yates, Megan Young, Sara Zalek, Gwyneth Zeleny Anderson, Mary Zerkel, and other supporters.

Roman Susan Art Foundation NFP is a 501(c)3 tax-exempt public charity supported in part by grants from the Illinois Arts Council Agency; CityArts grants and a Chicago Arts Recovery Program grant from the City of Chicago Department of Cultural Affairs & Special Events; Gen Ops Plus grants from The Gaylord and Dorothy Donnelley Foundation; Hyde Park Art Center Artists Run Chicago Fund; The Reva and David Logan Foundation; as well as vital in-kind support from Archie's Cafe; Cargo Collective; Chicago Park District; and Lawyers for the Creative Arts; and we gratefully acknowledge past support from AD3 Innovation Bootcamp; An Sylvia Exhibitions; The Richard H. Driehaus Foundation; Foundation Source; Lucky Pierre; The MacArthur Funds for Culture, Equity, and the Arts; and Story Luck.

In 2023-24, Roman Susan is supported in part by federal assistance listing number 21.027 awarded to Roman Susan Art Foundation NFP by the US Treasury through the American Rescue Plan Coronavirus State and Local Fiscal Recovery Funds in the amount of $50,000, representing 20% of total project funding.


Roman Susan is a W.A.G.E. Certified Institution.