Kevin Norris
All Water Has a Perfect Memory
1224 W Loyola Ave, Chicago IL
August 26, 2022 - August 28, 2022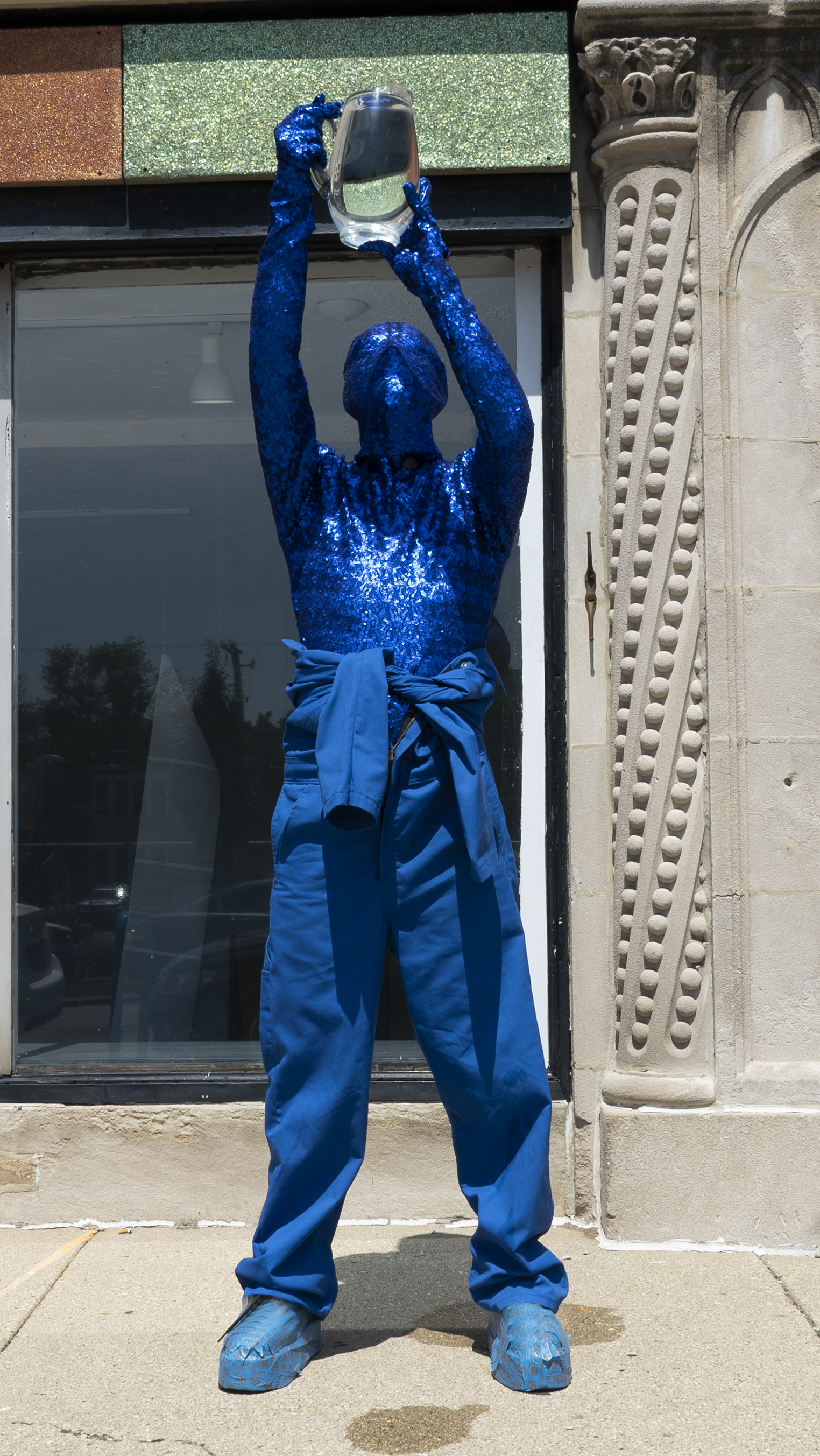 All Water Has a Perfect Memory is a collection of objects, offerings, and ephemera activated by performance. The color blue serves as the agent to bind a variety of disparate thoughts, memories, and materials. Three texts – A Field Guide to Getting Lost by Rebecca Solnit, Bluets by Maggie Nelson, and The Site of Memory by Toni Morrison – influence the thematic underpinning of the work.

The performance borders drama and ritual as performers enact a series of tasks and gestures to create an unstructured narrative. The color blue acts as a visual anchor – representing longing, desire, and transcendence – as well as a theoretical framework that establishes a structure to scaffold the ambiguity and fluidity of the narrative. Water carried from Lake Michigan to the space serves as an offering to the ritualized space created within the performance.

The temporal nature of performance lends itself to fleeting feelings associated with transcendence and the abyss. Each ephemeral object in the show references the immediate and transient recollection of thoughts and emotions tied to memory. Recurring questions that arise from the work are: Where does one go when lost? What might transcendence look like? And how can memory function, through storytelling, to create meaning?


---