Olive Stefanski
And Before One, What Are You Counting?
1224 W Loyola Ave, Chicago IL
August 7, 2021 - August 29, 2021




And Before One, What Are You Counting? is a solo exhibition by Olive Stefanski featuring a series of handwoven textiles and sculptural woven basket vessels that explore the meeting between the astral and the material. In the artist's practice, the laborious processes of weaving, spinning and dyeing become devotional practices through which they reckon with the existential reality of time and commune with the sacred, the mysterious and the unknown. Defiantly a fiber artist, they seek to challenge hierarchies within art making and assert an anti-assimilationist perspective that values ancestral, spiritual and intuitive ways of knowing.

In this exhibition, Jewish cosmologies of the creation of the universe and and the infinite nature of Jewish divinity are explored, inspired by studying Jewish spiritual texts with a feminist, queer and mystical lens. Mythologies of the void and primordial watery depths are contemplated through a monumental weaving dyed in natural indigo with woven shibori resist technique. Chaos and formlessness that existed before all else is addressed with a visually psychedelic and meditatively detailed silver and black overshot weaving, crafted with original pattern drafting. Both works are handwoven on the floor loom.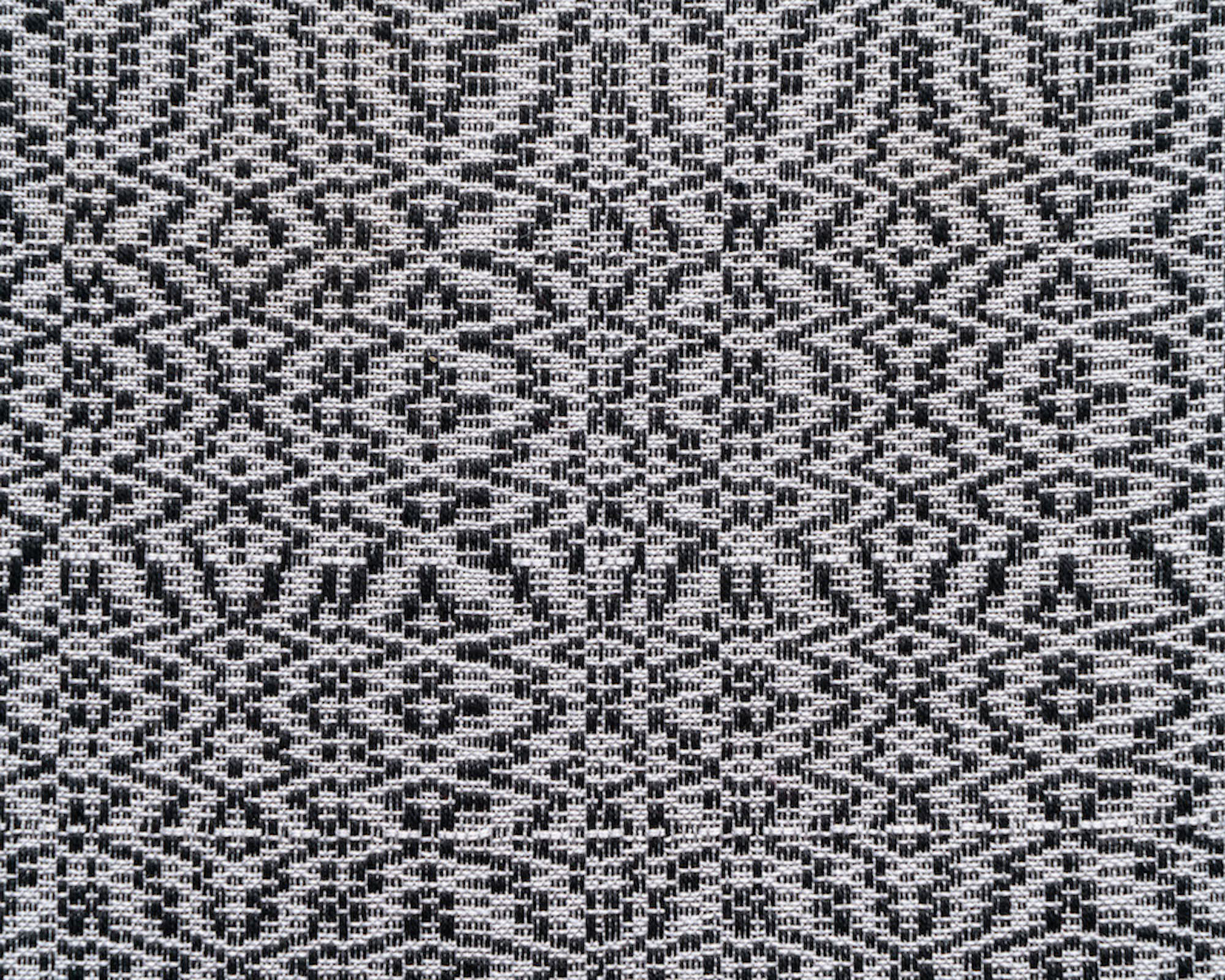 The interconnectedness of psychic space and cosmic space are addressed via the wisdom of direct mystical experiences through the medium of improvisational tapestry weaving. Incessantly repeated dreams provide messages of ancestral grief and the opportunity to transmute and unburden. Purposeful disruptions of the woven structure speak to this journeying: while the weaving is structurally sound, intentional ruptures form the whole. The tapestries are handwoven on frame looms and crafted with handspun and hand dyed yarn, spun on a wheel and drop spindle.

Through color, pattern and form, the immanence of the divine is explored through the different elemental forms of the diversity of existence. Jewish mystical thought teaches us that creation is not fixed, but something that is constantly renewed. The erotic queer essence of re-birth and the cyclical nature of time show themselves as integral to the nature of reality and the ways in which we survive and continue forward.




Olive Stefanski (they/she) is an artist, teacher, and energy worker living in Chicago. They have shown their work, both solo and collaboratively, at Fundación del Centro Cultural del México Contemporáneo (Mexico City), Defibrillator Performance Art Gallery, Mana Contemporary Chicago, Links Hall, Roman Susan, Threewalls, Comfort Station, International Museum of Surgical Science, and Roots and Culture. Their work is held in private collections across the United States. In 2015, they earned an MFA from the School of the Art Institute of Chicago, followed by a three-year apprenticeship at the Chicago Weaving School. They currently work as one of two lead artists for the Teen Creative Agency at the Museum of Contemporary Art Chicago. They can be found online @floatyplace and olivestefanski.com.