Rui Sha
Non-Decorative Wall Light
1224 W Loyola Ave, Chicago IL
January 28, 2022 - February 5, 2022




Non-Decorative Wall Light is a video installation first realized in 2018. It originated from the artist's studio space. Going into the studio and working became a repetitive day-to-day life. The creation of art turned into mundanity. By interacting with the existed common objects in the space, the daily actions transform into performances that evoke the appreciation of everyday life.

This iteration adapts the work to the idiosyncratic space of Roman Susan. The installation consists of three parts, including Automatic Plant Watering System, Self Sufficient Projector, and Wireless Window Opener. Visitors are welcome to stay for an extended time to enjoy the stillness of both videos and life. Non-Decorative Wall Light was on view directly from the street after dark.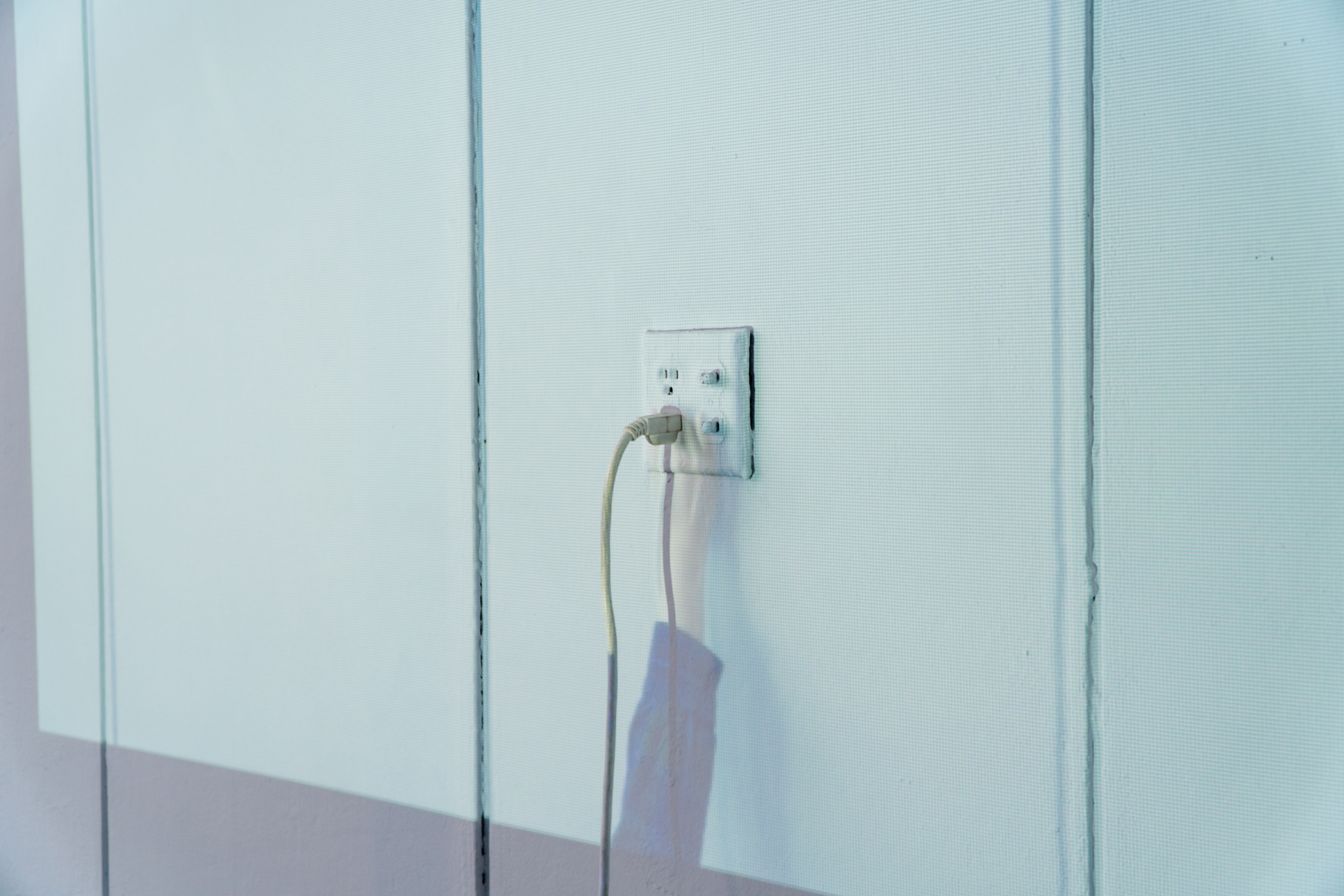 Rui Sha is an interdisciplinary artist who primarily works in the fields of sculpture and new media. She grew up in Beijing and worked as a furniture designer there before moving to Chicago, where she completed an MFA degree in Art and Technology Studies at the School of Art Institute of Chicago. Her work has been exhibited in places such as Elastic Art in Chicago, Krasl Art Center in St. Joseph, and CICA Museum in Gimpo, Korea. Sha has previously shared work at Roman Susan through the exhibition Floating in a Room of Water with Saebom Yang in 2020. For more information, please visit ruiisa.com.


---