John Steck Jr
In the Shadow of the Bloom
1224 W Loyola Ave, Chicago IL
December 23, 2018 - February 16, 2019

This exhibition functioned as a two-part display that employed the use of light sensitive emulsions, flora and time. Part A of exhibition – Repose in Blue – was a set of 8 small-scale Cyanotypes that sat in the windowsill of 1224 West Loyola Avenue. These images were exposed for the initial 28 days of the exhibition, December 23 to January 19. Part B – A flat blank something on which to be – displayed the 8 Cyanotype images in their final outcome, alongside three long-duration photograms in large wooden floor boxes, exposing onto 30x40 inch paper for 28 days, from January 20 to February 16. For more information about the process of the project, please visit johnsteckjr.com/blog.




This project is part of One Thing Leads to Another – organized in collaboration with Ralph Arnold Gallery, Department of Fine and Performing Arts at Loyola University Chicago. This series of exhibitions focuses on work concerned with process and transformation, and features artists Rebecca Beachy, Christine Wallers, AJ McClenon, Colleen Plumb, Xiaoqing Zhu, and students from Loyola University Chicago.

John Steck Jr. is an artist and educator from Chicago, Illinois. Steck received a BFA from the Massachusetts College of Art & Design and an MFA from the San Francisco Art Institute. He is a current instructor at Loyola University. For more information, please visit johnsteckjr.com.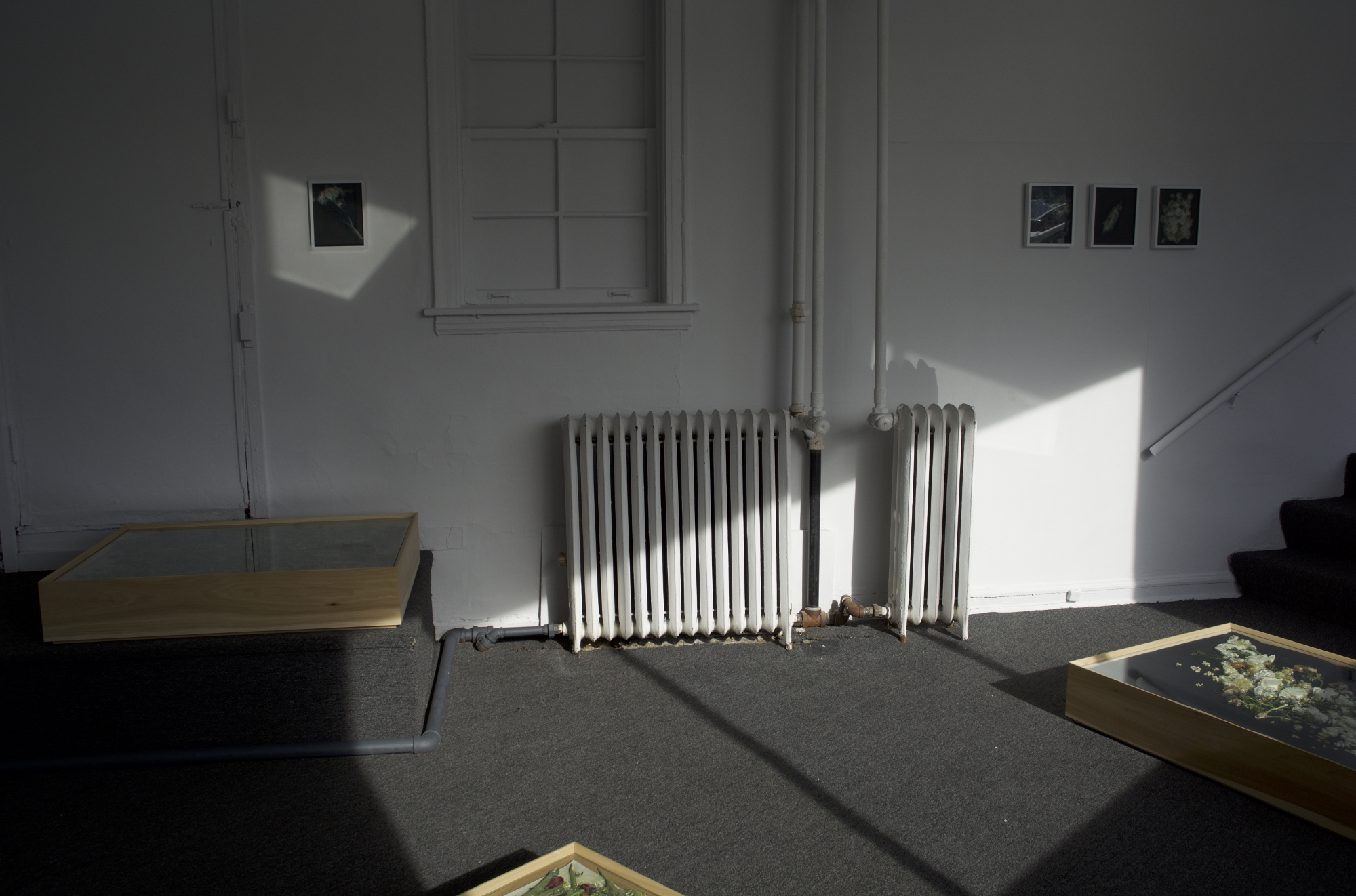 In the Shadow of the Bloom Exhibition Guide (PDF)

---