Anna Martine Whitehead
Notes on Territory: Meditation
1224 W Loyola Ave, Chicago IL
October 29, 2022 - November 20, 2022

In 1835, Harriet Jacobs left the swamp she'd been hiding in and slipped into the crawlspace above her grandma's house, where she stayed for 7 years. As a fugitive from slavery, she was unable to leave – even to exercise or use the bathroom – and her light was provided by a small peephole, through which she watched her two little children (unbeknownst to them). She called this dark, solitary, cramped, and hidden place her "loophole of retreat." It was her own private territory, the liminal non-space that changed her body and her life en route to liberation.

Harriet left us an autobiography that we still use today to understand antebellum life for a fugitive Black woman and mother. Notes on Territory: Meditation similarly invites participants into a space of freedom dreams and study. Using wood from Chicago's Lathrop Homes projects and built to the same dimensions as Harriet's garret – which, ironically or not, is almost the same dimensions as the average U.S. prison cell, except in height – the central piece is both a resting site and a non-circulating library. In her collage work, Whitehead explodes writing generated inside prison by Jimmy Carr and Assata Shakur alongside graphical representations of the Cape Coast slave castle. Sound made in collaboration with Sofía Córdova emanates throughout the space to create a sonic atmosphere of containment and possibility.

Who is here with us? What can we learn? How can we rest? How do we prepare?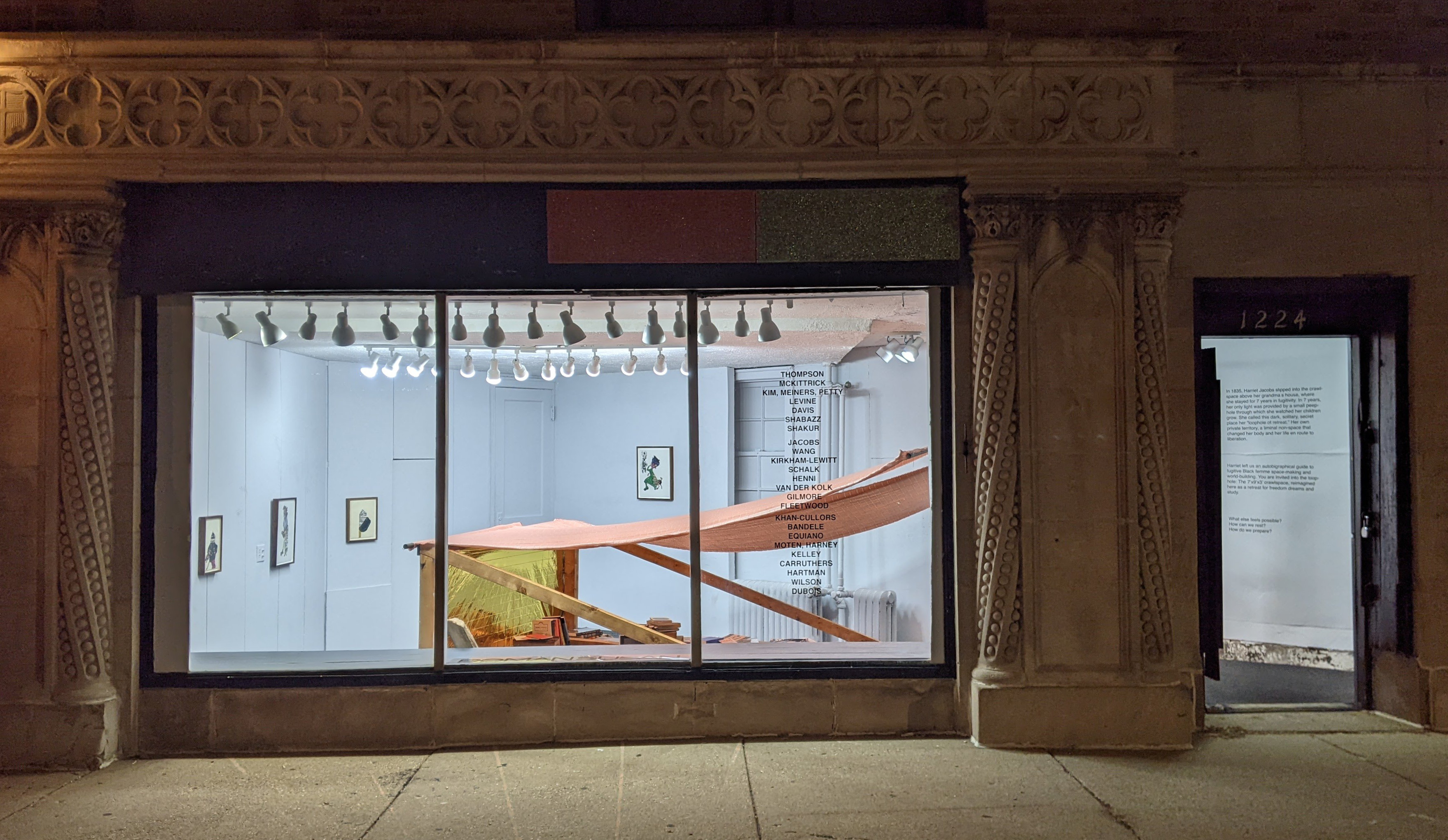 Anna Martine Whitehead is a queer Black and brown artist doing performance from the homelands of the Council of the Three Fires: The Odawa, Ojibwe and Bodéwadmiakiwen (Potawatomi) Nations; as well as the Miami, Ho-Chunk, Sauk and Meskwaki; the Kiikaapoi, Peoria, and the Očeti Šakówiŋ (Sioux) Nations. For more information, please visit annamartine.com.

Made in collaboration with Sofía Córdova, Bryan Saner, Giau Truong, Emily Winter and The Weaving Mill, and Harriet Jacobs. The opening date featured a sound performance and intention-setting with Lynn Hunter. On November 10, the space was activated by a performance created with Jay Carlon. Notes on Territory: Meditation has been supported with a grant from the Graham Foundation for Advanced Studies in the Fine Arts, and was previously exhibited at SITE/less.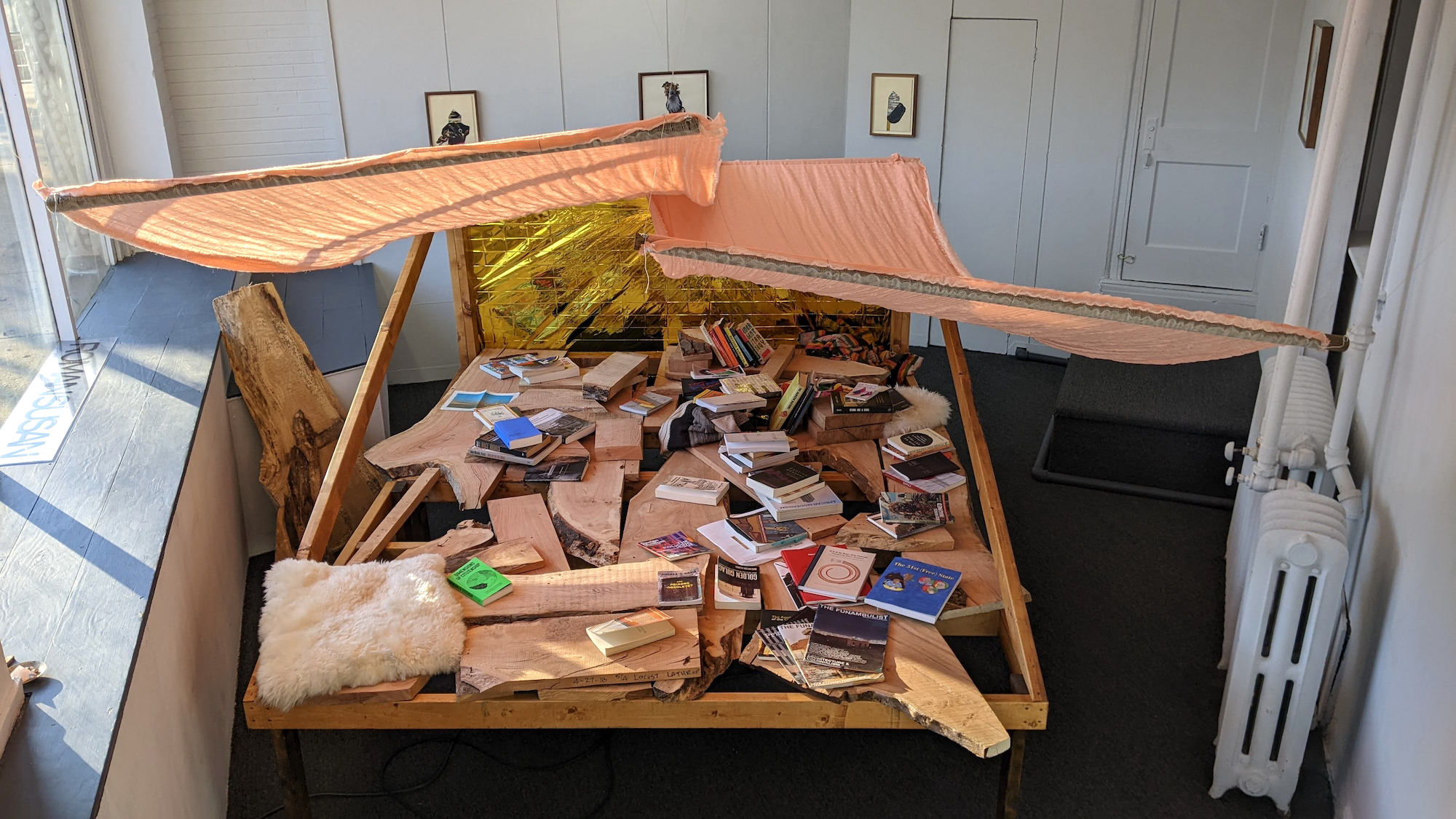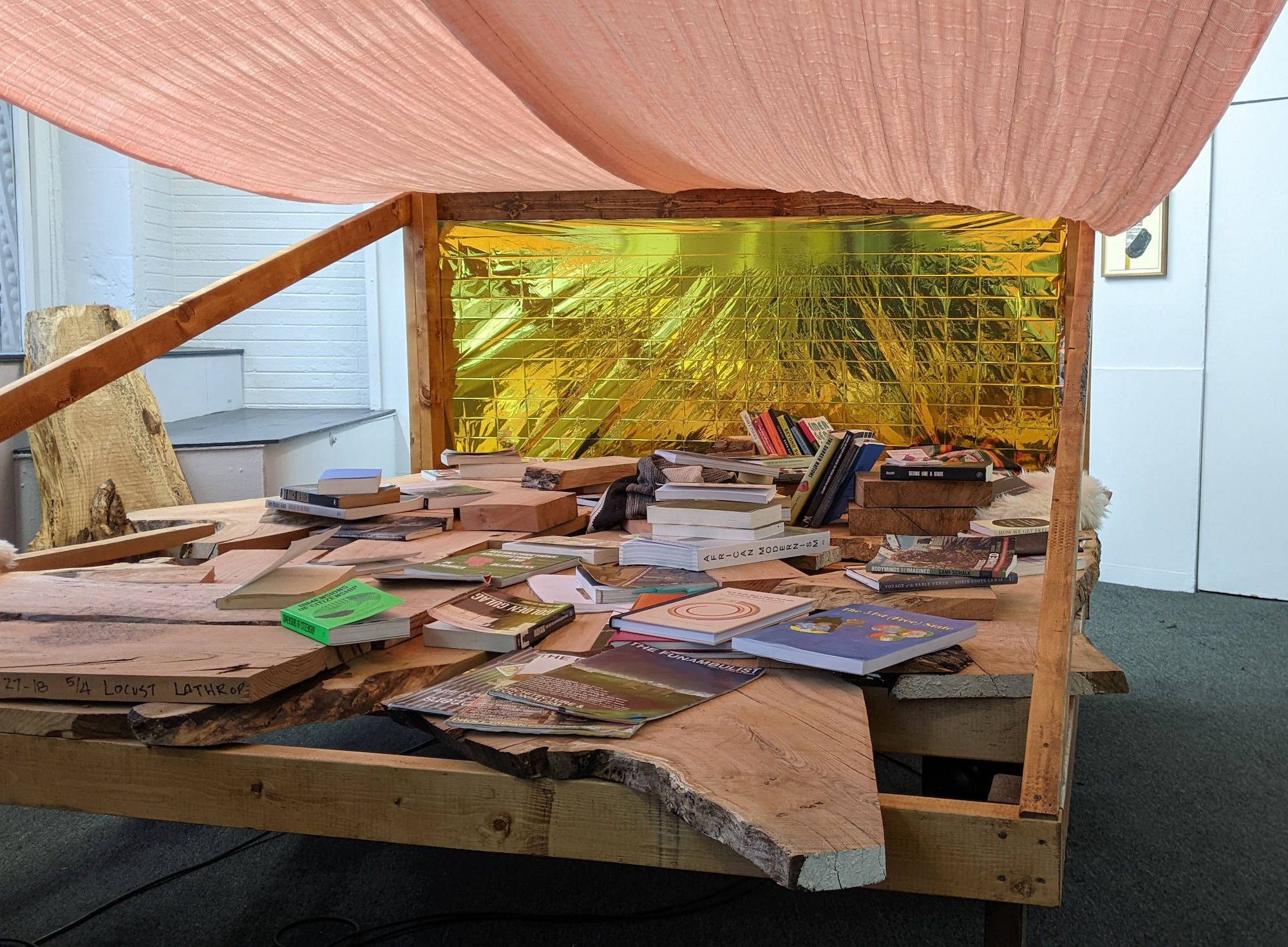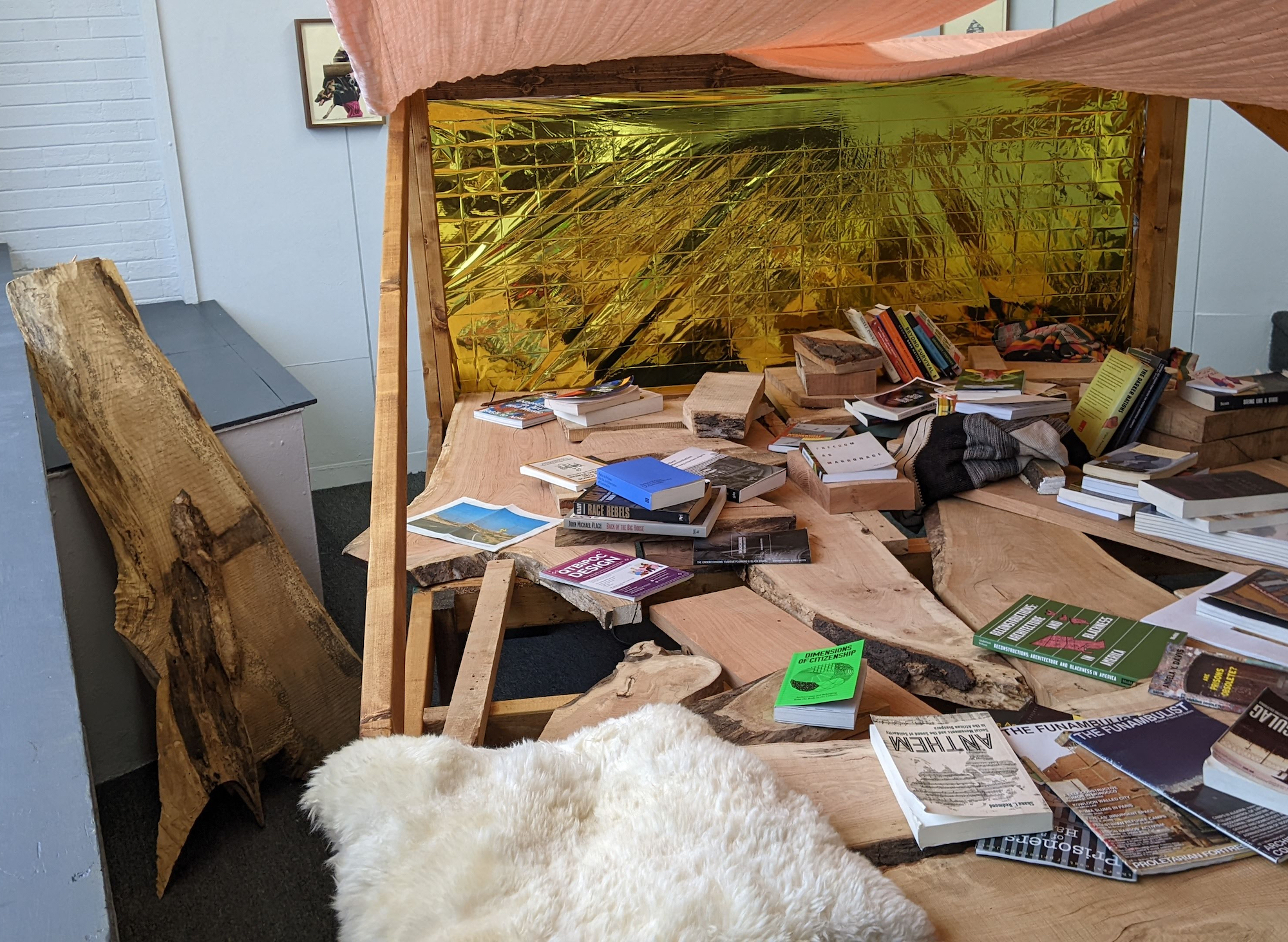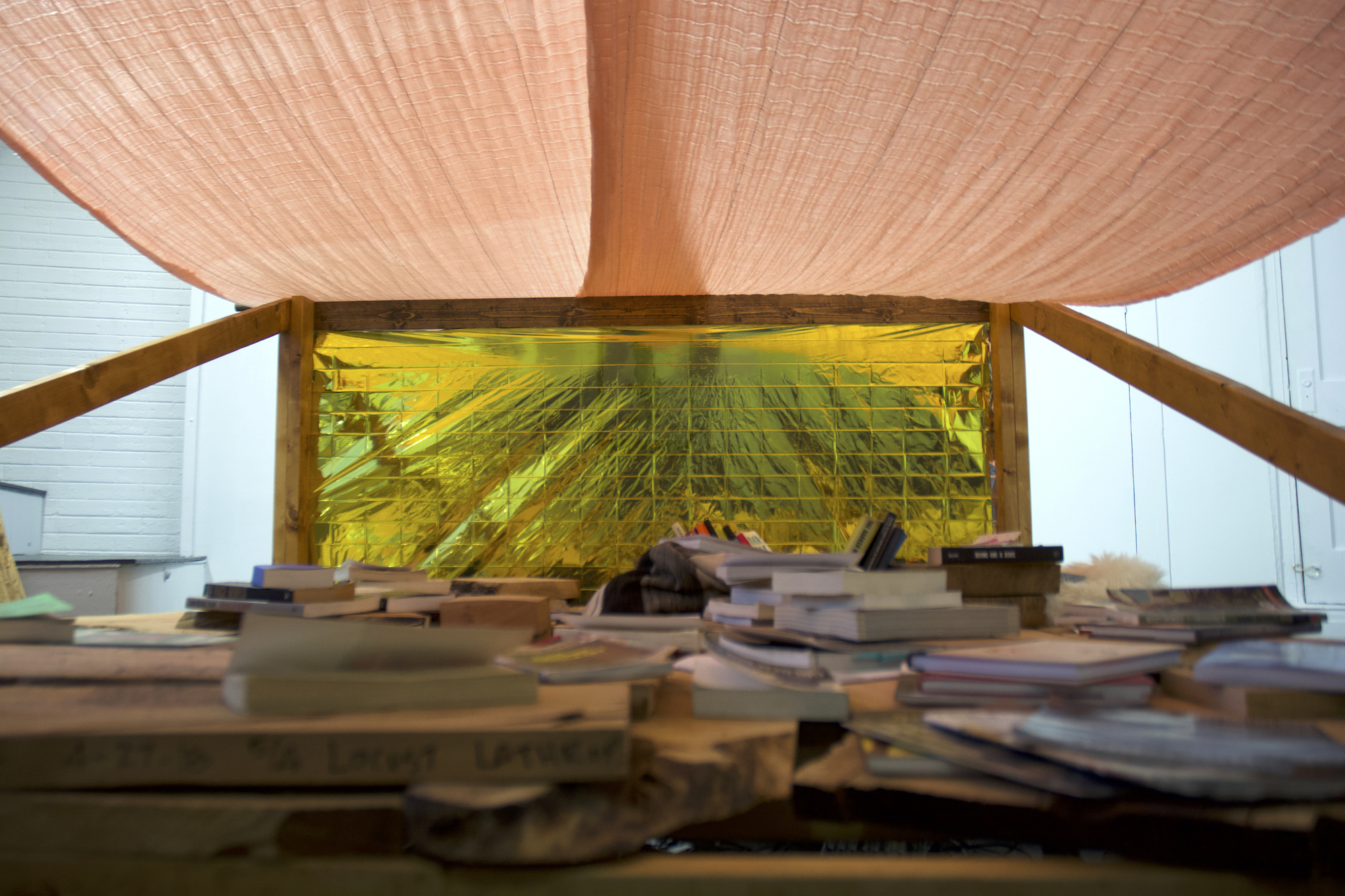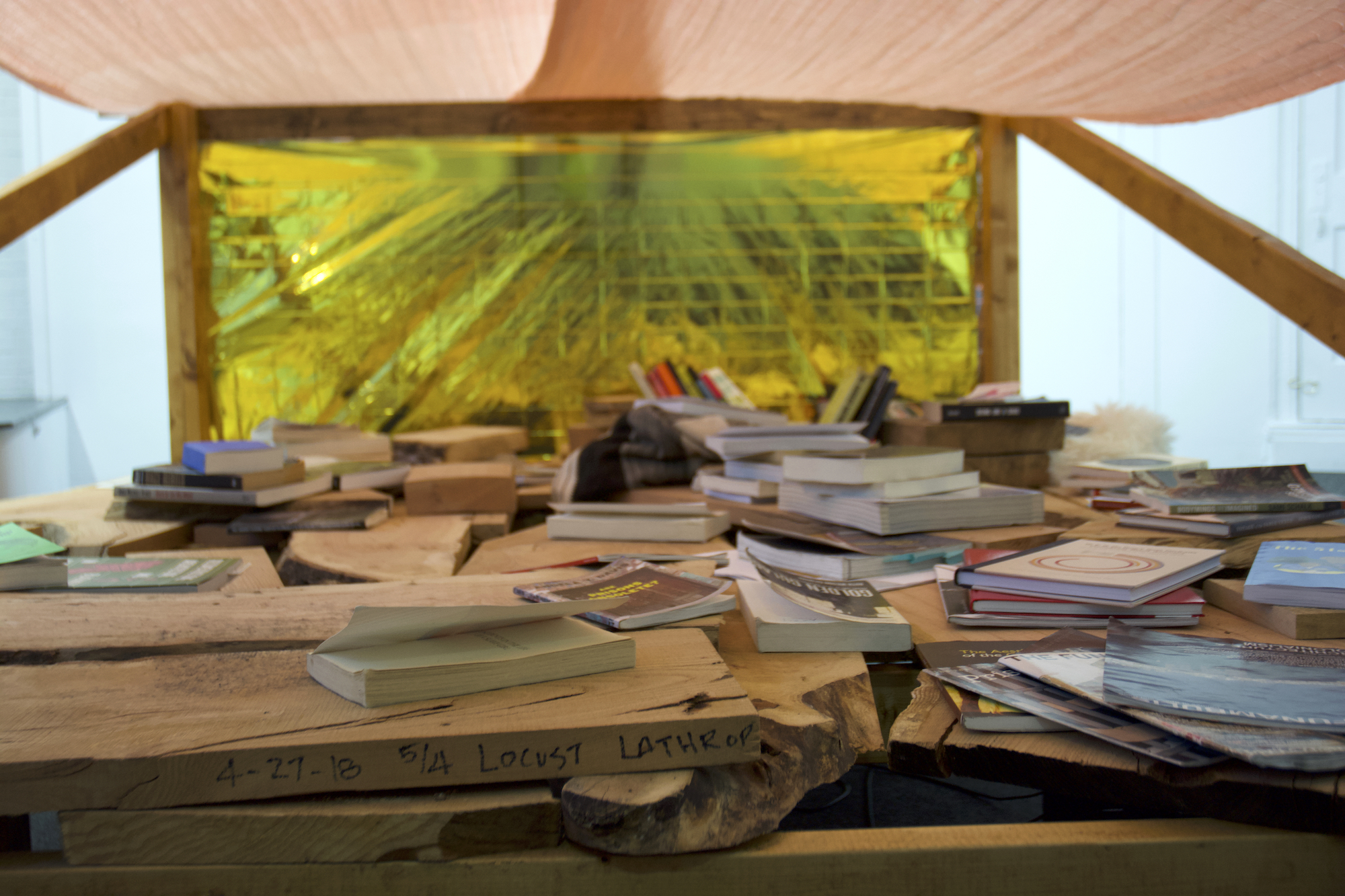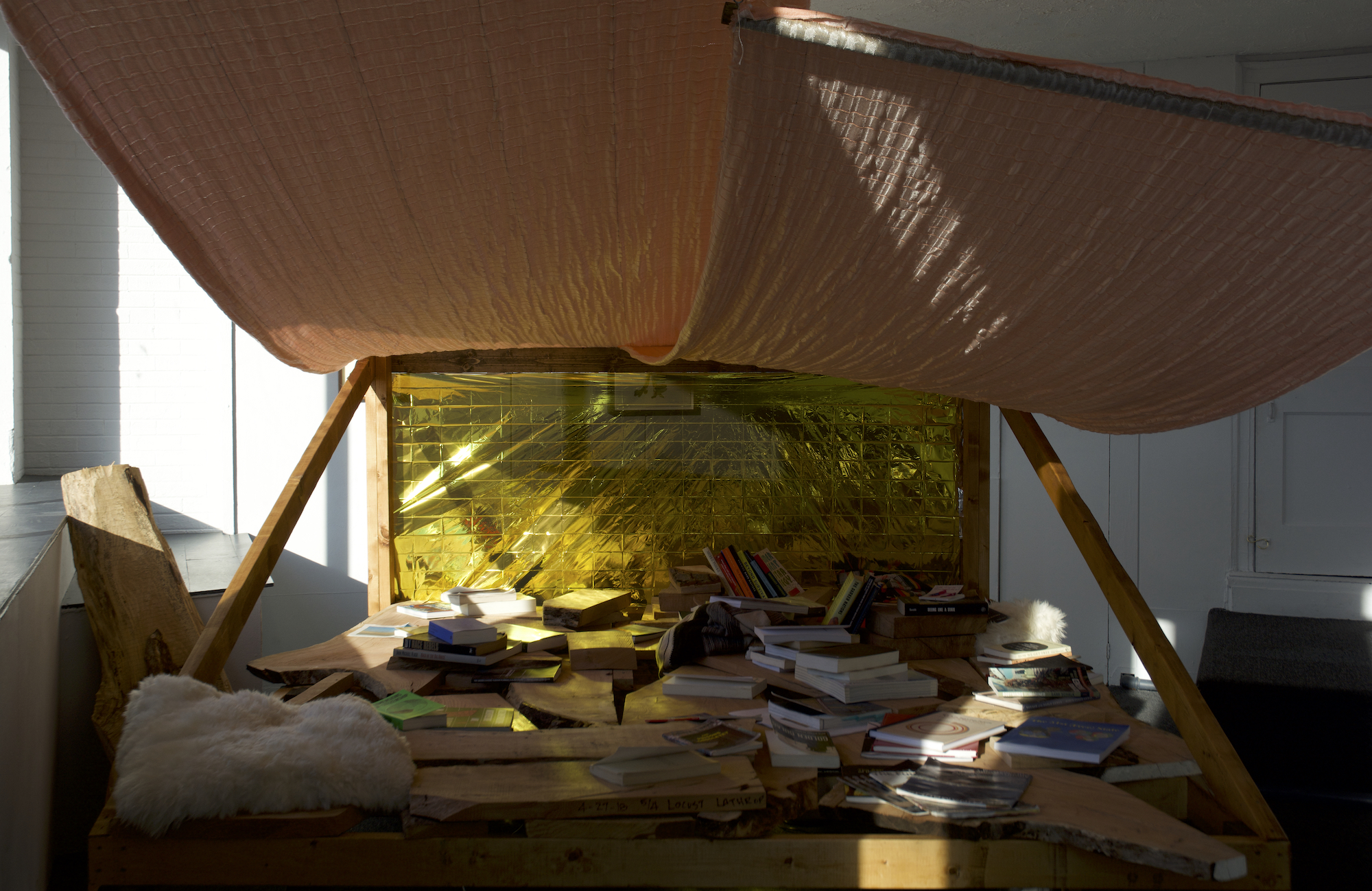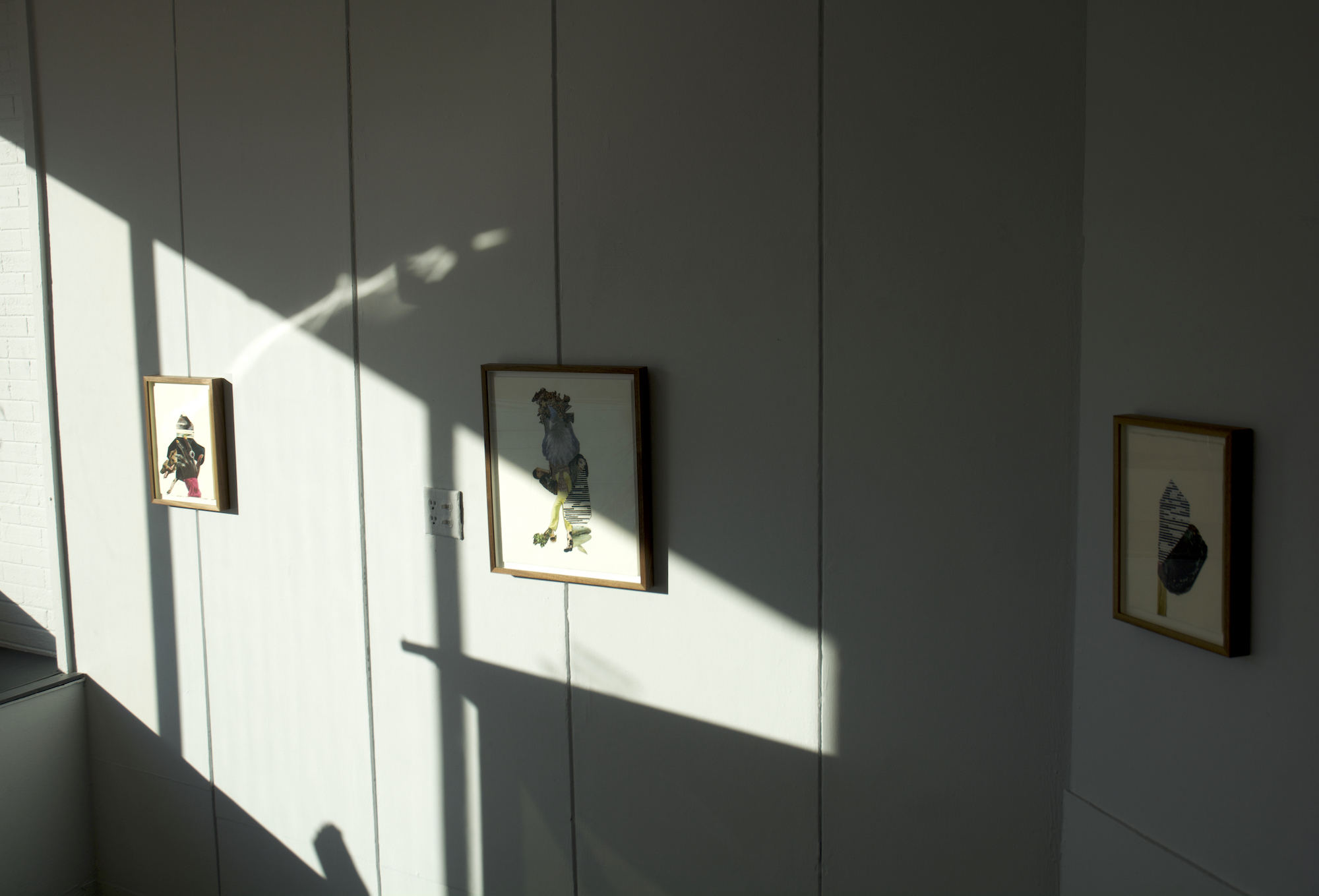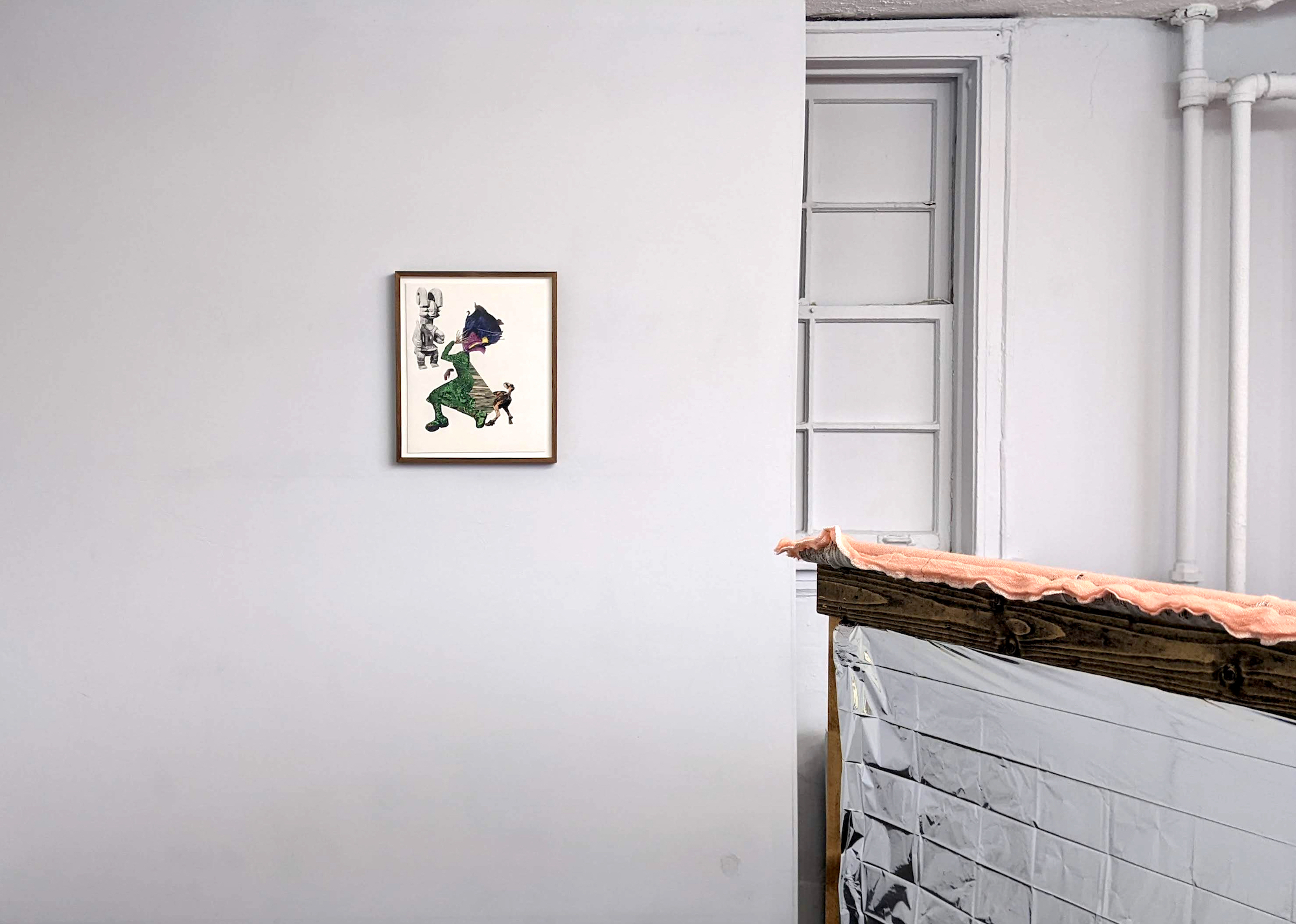 Notes on Territory: Meditation Bibliography

New Ways of Survival | Chicago Reader - November 9, 2022

Chicago Must See | ARTFORUM - October 28, 2022
Anna Martine Whitehead | Bad at Sports - October 27, 2022
---