The video above has been compiled from materials and archival images generously shared by the American Indian Center and Rogers Park/West Ridge Historical Society. During Winter 2021, narration of the video was recorded with Grayson Alexander, Isabella Chamberland, and Edelawite Sasahulih of the 49th Ward Youth Council.

The video has been shared at 1224 W Loyola in Spring 2020, and was subsequently on view as a part of the Summer 2020 exhibition Birchbark, Wiigwaas at Rogers Park/West Ridge Historical Society, featuring new work by Nora Moore Lloyd. The video is featured as a part of Moore Lloyd's installation for human / nature: the weight of our actions on the natural world at the Illinois State Museum in 2021-2022.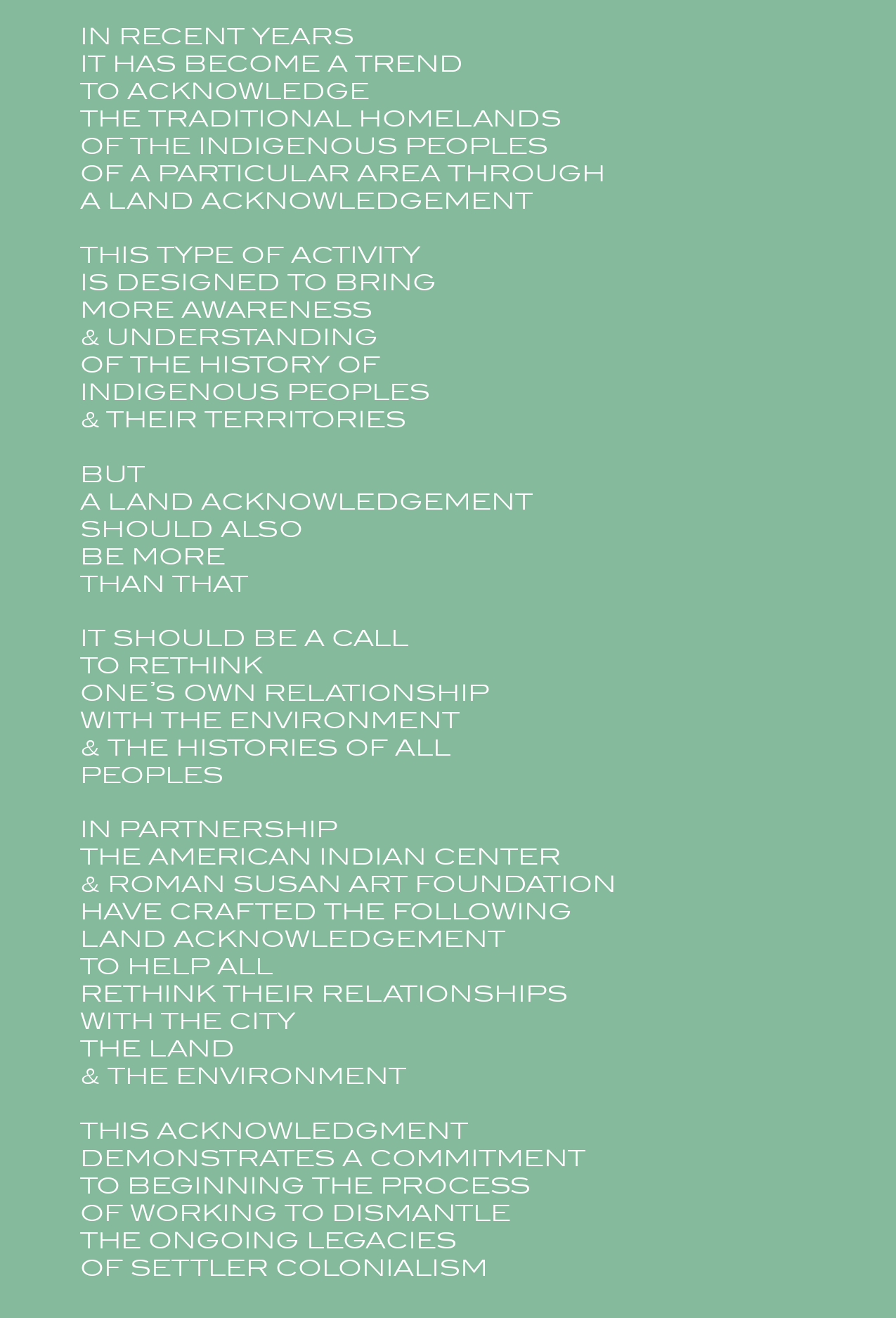 ---
Bibliothēca is an open-participation prompt, encouraging artists and writers to contribute works on paper which are individually installed in libraries. Contributions are placed within books in the stacks – an insert, an annotation to the ever-growing accumulation of public dialogue and shared creation. If you would like to participate and have your work recognized through our online archive, please place your contribution in a book as a gift to the next reader, and share your work with us.



---
Movement Studies presents screenings, performance, research, workshops, and reading groups created by artists in Chicagoland and across the Great Lakes region investigating social and environmental transitions. Initially planned to launch in Spring 2020 in partnership with Berger Park Cultural Center, programming is being reconfigured to adapt to the circumstances surrounding COVID-19.


---
Mark Alcazar Diaz
Drift
6205 N. Sheridan Rd, Chicago IL
September 25 + October 16, 2021

Drift is a video documentation of a constructed native habitat situated in Chicago's Lincoln Park. The camera lens surveys its prairies and woodlands and visual intimations of its very nature as a built environment. The focus slowly shifts to birdwatchers, as the area is a recognized resting place for migrating birds that traverse states, countries, and continents. Their behaviours and desire to track and identify borderless birds become the subject of observation.




Mark Alcazar Diaz, born in Manila and lives and works in Chicago, Illinois, is an artist, educator, and arts administrator. He works in a variety of media, including video, drawing, and object making, to examine issues around migration, memory of place, and natureculture. As an extension of his artistic practice, Diaz has facilitated youth art collaborations through several community arts organizations in Chicago. He also develops and leads interactive workshops for teachers and artists to form dynamic collaborations to explore the intersection of aesthetics and pedagogy. He received a Master of Fine Arts from the University of Illinois Chicago.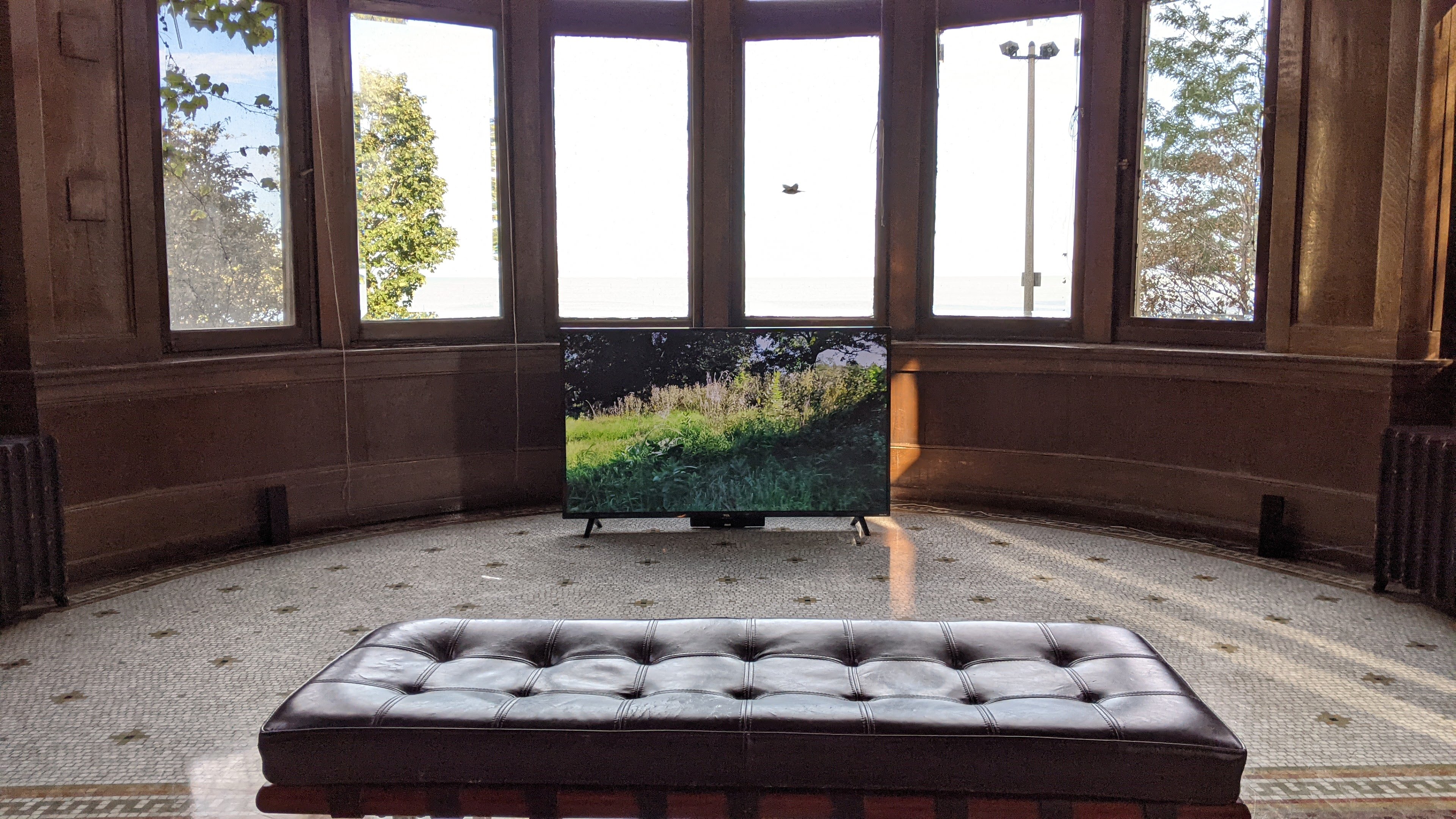 Drift is being shared as part of Movement Studies – a programming series investigating social and environmental transitions. This work is being shared at Berger Park Cultural Center in alignment with The Available City as a partner program of the Chicago Architecture Biennial.


---
Gwyneth Zeleny Anderson
In-betweening
1224 W Loyola Ave to 6205 N Sheridan Rd, Chicago IL
July 23, 2021

In-betweening is an animated listening tour about the tenderness of insecurity. Written text and imagery will be the flawed, wiggly guide for sensing how everything is in a constant state of change.




Gwyneth Zeleny Anderson focuses on what is habitually avoided. Her experimental animations are spells to transform violent cycles, expose the illusion of isolation, and celebrate each other as interconnected, weird phenomena. She has presented work at Weinberg/Newton Gallery, Roots & Culture, Roman Susan, the Experimental Sound Studio, Constellation, Hyde Park Art Center, and 6018North in Chicago; St. Charles Projects in Baltimore; FRISE in Hamburg; and @ptt in Geneva. Her work has appeared in Newcity Chicago, Chicago Artist Writers, the Chicago Reader, and Chicago Magazine, and is included in collections at FRISE and the Institute of Contemporary Art Library in Baltimore. She holds a certificate in Deep Listening, is a member of the anti-racism collective Make Yourself Useful, and thinks all bios are deceptive. For more information, please visit gwynethvzanderson.com.




In-betweening is a part of Movement Studies – a programming series investigating social and environmental transitions.


---
Movement Studies, Twin Cities
March 29, 2021 - May 9, 2021

Initially planned for Berger Park Cultural Center, this selection of moving image works by artists from Minneasota was shared at Roman Susan during Spring 2021 – on view directly from the street after dark, while the space was closed to the public due to COVID-19. Works by Christopher Corey Allen, Ellie Durko Finch, HIJACK, Jordan Rosenow, Karen Sherman, Anna Marie Shogren will be shared again as a group presentation at Berger Park in the future as part of Movement Studies.

Ellie Durko Finch
And So Which / W*tching Body
May 3, 2021 - May 9, 2021




Anna Marie Shogren
Professionals
April 26, 2021 - May 2, 2021




Karen Sherman
Hildas and Trojans + The Part That's Human
April 19, 2021 - April 25, 2021




Jordan Rosenow
A Place to Fall Into
April 12, 2021 - April 18, 2021




HIJACK
JEALOUSY
April 5, 2021 - April 11, 2021




Christopher Corey Allen
una cosa che sente
March 29, 2021 - April 4, 2021


---
Julietta Cheung
Consonance
September 1, 2021 - December 21, 2021

Consonance is a series of photographic street posters that explores the nature of public speech. Using the graphic forms of the alphabet to inspire prototypes of objects for use in street demonstrations (such as bullhorns, flags, and barriers), the work depicts language as the tools for ongoing collective action.




Consonance is shared by Roman Susan Art Foundation as street posters on buildings, construction sites, and common infrastructure across Chicagoland, as a partner program for The Available City of the Chicago Architecture Biennial.

Julietta Cheung is an interdisciplinary artist who works with language and everyday objects. Her themes and approaches are informed by her experience as a second language user and her background in graphic design. Through her textual appropriations, typographic experimentations, reading performances, and sculptural explorations, Cheung's body of work work examines collective attitudes and common assumptions. For more information, please visit juliettacheung.net.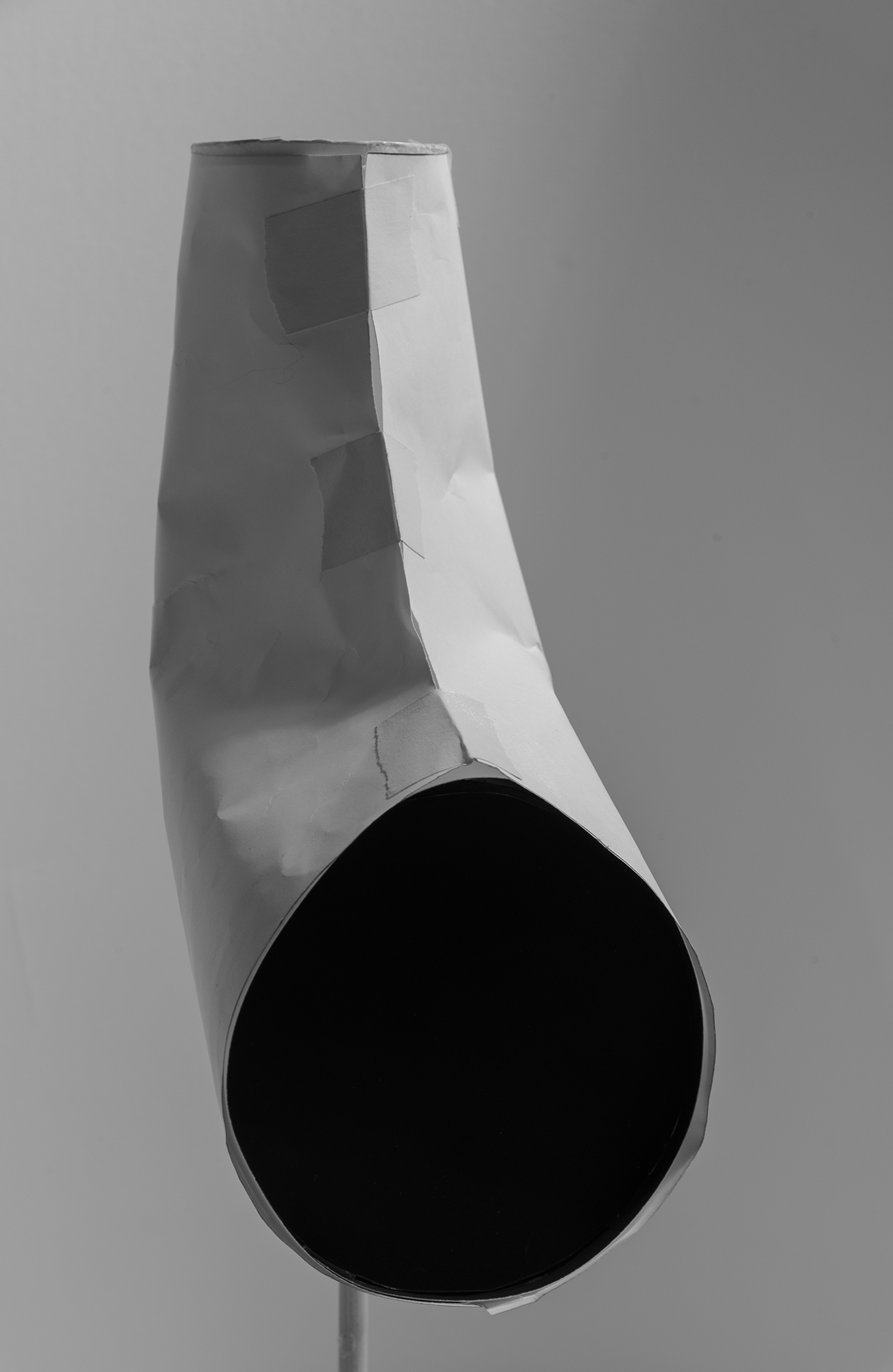 ---
Paige Taul
It makes me wanna
MirrorLab
3400 Cedar Ave, Minneapolis MN
December 4, 2020 - December 13, 2020

An exploration of the expression one makes when the music is just that good. Meant to expand on the assumption of universality and generality in Black expression and whether or not such a feeling is a common experience. It makes me wanna will be projected after dark, visible directly from the street at 3400 Cedar Ave while the space itself remains closed to the public.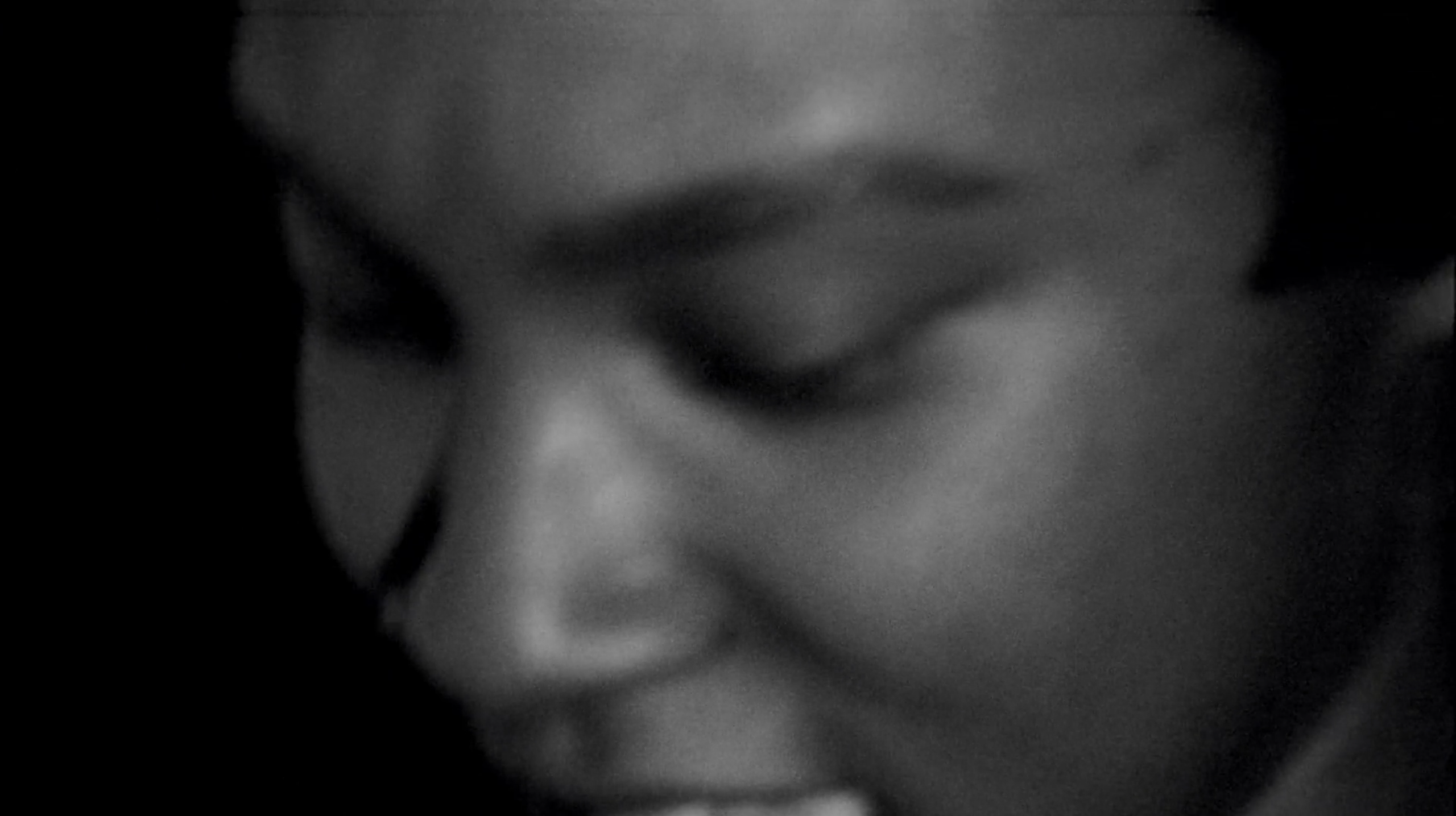 Paige Taul is an Oakland, CA native who received her B.A. in Studio Art with a concentration in cinematography from the University of Virginia and an M.F.A from the University of Illinois at Chicago in Moving Image. Her work engages with and challenges assumptions of black cultural expression and notions of belonging. Her interests lie in observing environmental and familial connections to concepts tied to racebased expectations and expose those boundaries of identity in veins such as religion, language, and other black community based experiences. To view more work by the artist, please visit paigetaul.com.

MirrorLab is a collective studio and programming space located at 3400 Cedar Ave in South Minneapolis, formerly The White Page Gallery. It makes me wanna at MirrorLab is part of an emerging series Intermittence unfolding during Winter-Spring 2021. For more information, please visit mirror-lab.com and follow @themirrorlab.



Paige Taul | 60wrd/min - November 17, 2020 + Newcity - November 27, 2020

Artist talk with Ruth Hodgins and John Marks | December 8, 2020


---