The video above has been compiled from materials and archival images generously shared by the American Indian Center and Rogers Park/West Ridge Historical Society. During Winter 2021, narration of the video was recorded with Grayson Alexander, Isabella Chamberland, and Edelawite Sasahulih of the 49th Ward Youth Council.

The video has been shared at 1224 W Loyola in Spring 2020, and was subsequently on view as a part of the Summer 2020 exhibition Birchbark, Wiigwaas at Rogers Park/West Ridge Historical Society, featuring new work by Nora Moore Lloyd. The video was also featured as a part of Moore Lloyd's installation for human / nature: the weight of our actions on the natural world at the Illinois State Museum in 2021-2022.

Please let us know if you would like to add your voice.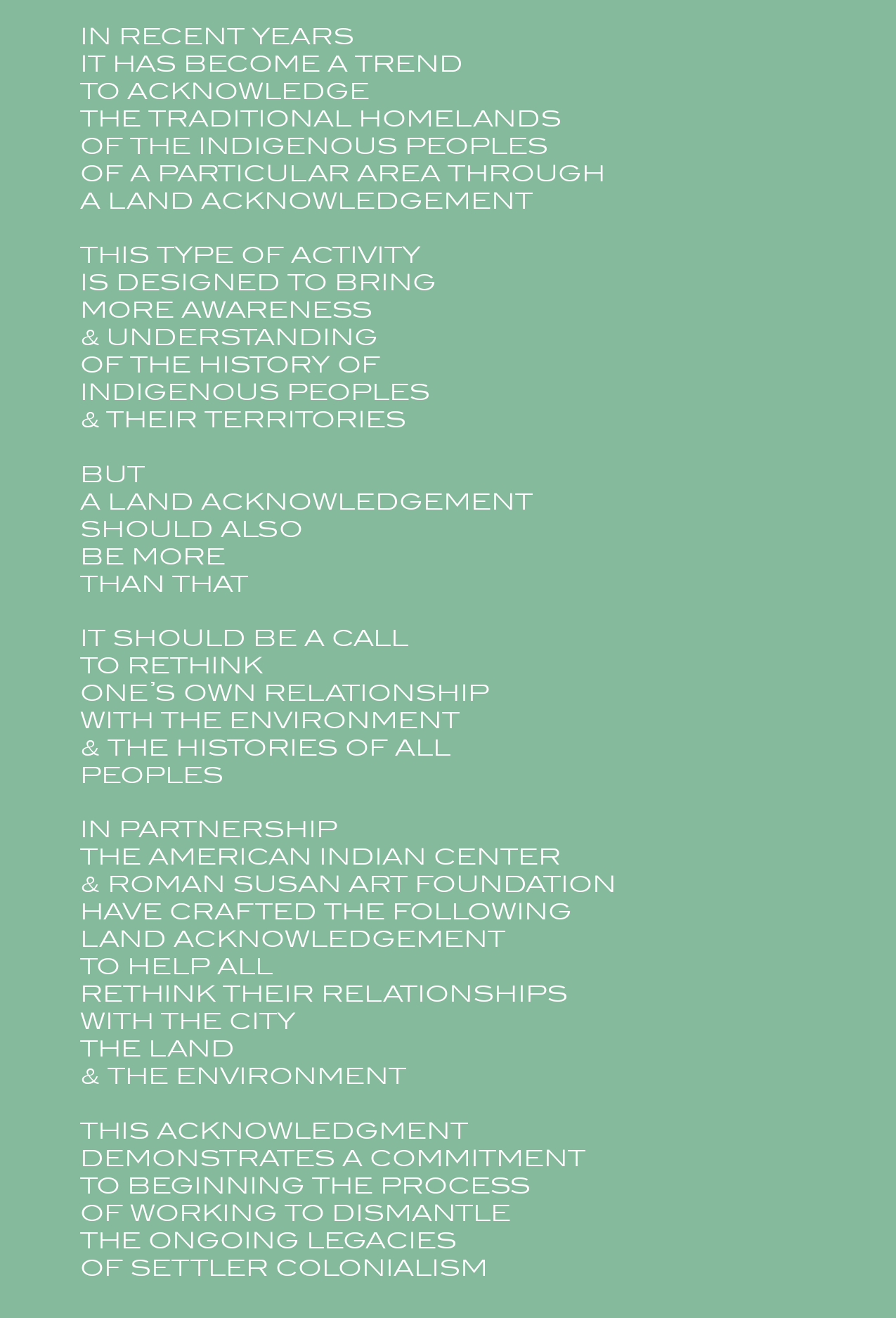 ---