Movement Studies: Ende, Taul, Yu
Berger Park Cultural Center (Coach House)
6215 N Sheridan Road, Chicago IL
October 18, 2022 at 7 PM

Join us for a screening of films by Shir Ende, Paige Taul, and Cherrie Yu at Berger Park. The program features short works that reference and reframe canonical moving image by Bruce Nauman and Yvonne Rainer, alongside new narratives, choreography, and personal storytelling.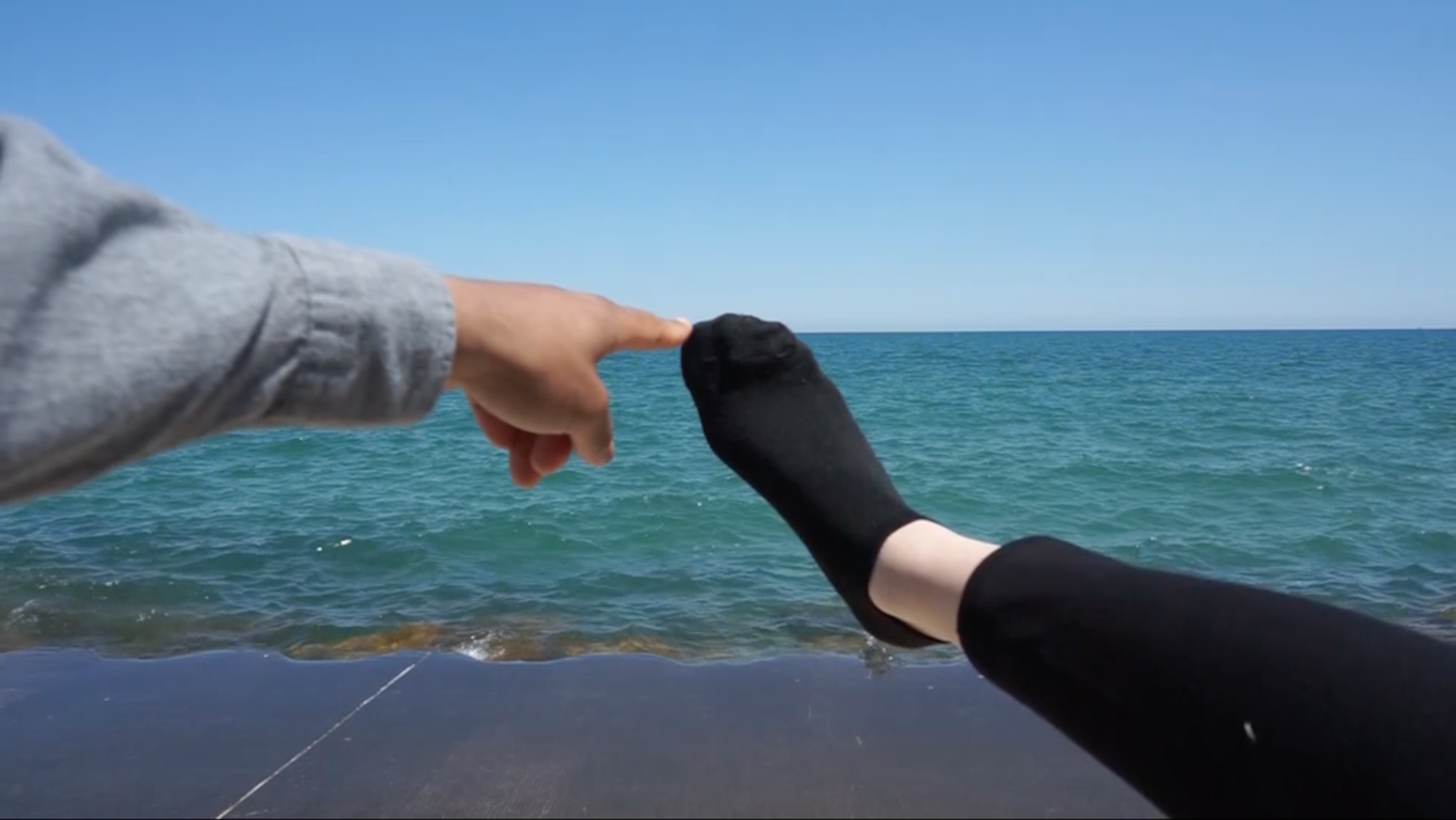 Shir Ende is a Chicago-based artist and educator. Ende received her BFA from the School of the Art Institute of Chicago and her MFA from the University of Illinois at Chicago. She has shown at University of Illinois Springfield, Riverside Art Center, Comfort Station, Chicago Artist Coalition, Hyde Park Art Center, Heaven Gallery, Gallery 400, Terrain Biennial, Mana Contemporary, Woman Made Gallery, and was a sponsored artist at High Concept Labs. She has participated in the Center Program at the Hyde Park Art Center and was a 2018 - 2019 Hatch Resident at the Chicago Artist Coalition. For more information, please visit shirende.com.




Paige Taul is an Oakland, CA native who received her B.A. in Studio Art with a concentration in cinematography from the University of Virginia and an M.F.A from the University of Illinois at Chicago in Moving Image. Her work engages with and challenges assumptions of black cultural expression and notions of belonging. Her interests lie in observing environmental and familial connections to concepts tied to racebased expectations and expose those boundaries of identity in veins such as religion, language, and other black community based experiences. To view more work by the artist, please visit paigetaul.com.




Cherrie Yu is an artist born in Xi'an, China and lives in the US. They work in choreography, moving image, writing, and installation. They have been an artist in residence at ACRE, McColl Center, Yaddo, Monson Art, and Kala Art Institute. Their works have been exhibited at Contemporary Calgary Museum, the Museum of Contemporary Photography, Mint Museum, Links Hall, Wassaic Project, and Roman Susan. For more information, please visit cherrieyu.cargo.site.

This event is being shared at Berger Park Cultural Center as part of Movement Studies – a programming series investigating social and environmental transitions. The first image above is a still from How to Make a Structure with the Horizon/How to Make Windows for the Horizon by Shir Ende, 2019; second image: still from What's good bruce? by Paige Taul, 2018; third image: still from Trio A Translation Project by Cherrie Yu, 2022.


---