Movement Studies presents screenings, performance, research, workshops, and reading groups created by artists in Chicagoland and across the Great Lakes region investigating social and environmental transitions. Initially planned to launch in Spring 2020 in partnership with Berger Park Cultural Center, programming is being reconfigured to adapt to the circumstances surrounding COVID-19.


---
BOUNDARYMIND
Berger Park Cultural Center
6205 N. Sheridan Rd, Chicago IL
May 28, 2022

Hi! We are Katie Young and Linda Jankowska, musical long-distance collaborators and creators of the multimedia project boundarymind. Much of the music comes from recordings of personally significant objects. You are invited to explore the sounds of your own object with personal significance. All you need to bring is the object! Any object! Childhood toys, tattered T-shirts or sentimental souvenirs. Anything! Without damaging the object, you can scrape, tap, bow, boing, ping, and otherwise resonate it. Play around. Explore the quiet details it offers. We will provide microphones and other tools so you can listen in to your object and the memories it holds. You will get a copy of the recording, and, with your permission and if you'd like to participate, your recording could be added to a database of sounds for participants and future iterations of boundarymind.




BOUNDARYMIND is a collaborative work which will culminate in an evening-length electroacoustic sound piece and aggregating installation that explores and transgresses the geographical, cultural, psychological, and musical boundaries that impact how we share our past, present, and future selves with others. Related events this season include c

ommunity recording at

PO Box Collective and a premiere p

erformance at

6018North. For full project information, please visit boundarymind.com.

This event is being shared at Berger Park Cultural Center as part of Movement Studies – a programming series investigating social and environmental transitions.


---
Mark Alcazar Diaz
Drift
Berger Park Cultural Center
6205 N. Sheridan Rd, Chicago IL
September 25 + October 16, 2021

Drift is a video documentation of a constructed native habitat situated in Chicago's Lincoln Park. The camera lens surveys its prairies and woodlands and visual intimations of its very nature as a built environment. The focus slowly shifts to birdwatchers, as the area is a recognized resting place for migrating birds that traverse states, countries, and continents. Their behaviours and desire to track and identify borderless birds become the subject of observation.




Mark Alcazar Diaz, born in Manila and lives and works in Chicago, Illinois, is an artist, educator, and arts administrator. He works in a variety of media, including video, drawing, and object making, to examine issues around migration, memory of place, and natureculture. As an extension of his artistic practice, Diaz has facilitated youth art collaborations through several community arts organizations in Chicago. He also develops and leads interactive workshops for teachers and artists to form dynamic collaborations to explore the intersection of aesthetics and pedagogy. He received a Master of Fine Arts from the University of Illinois Chicago.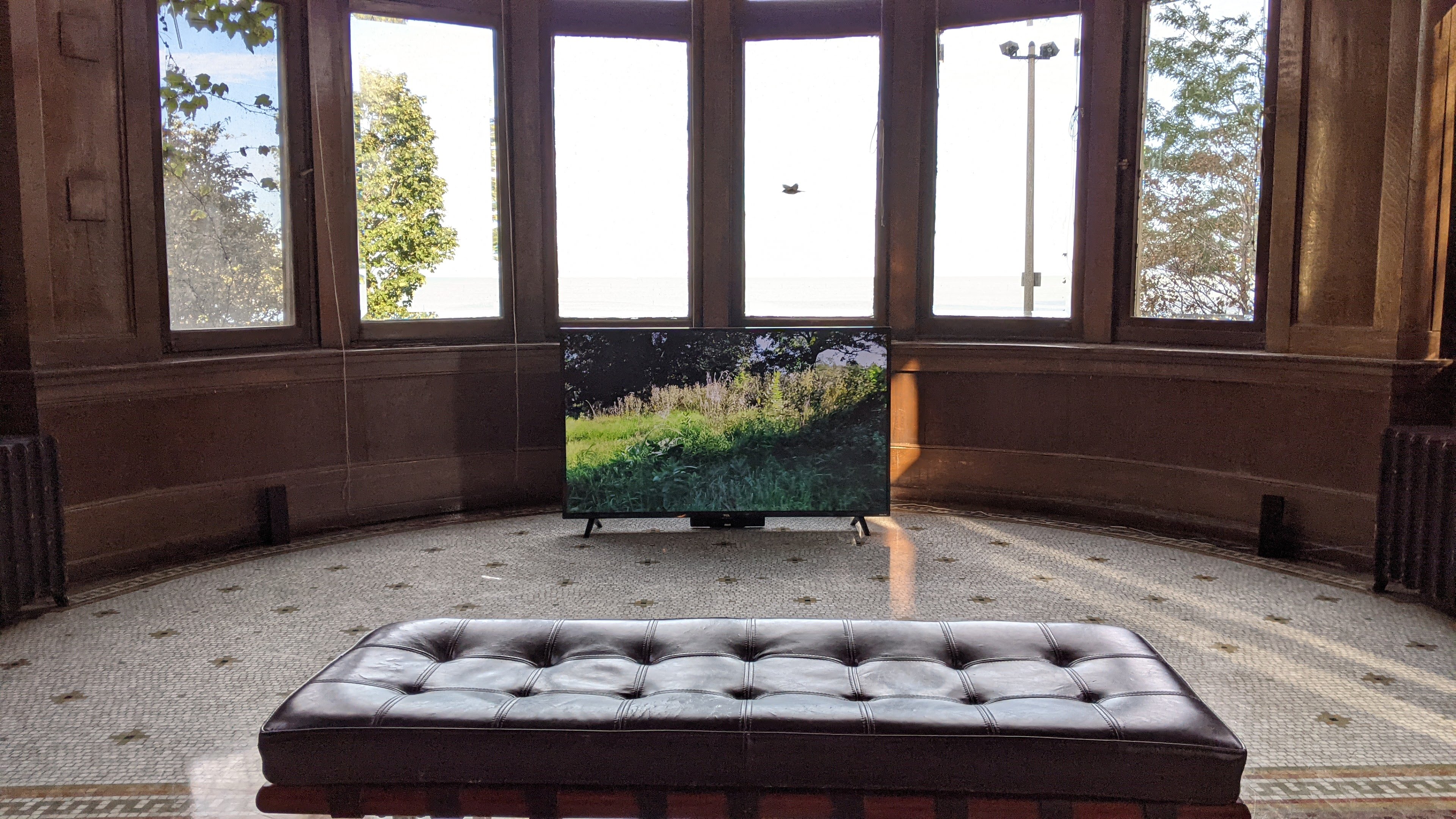 Drift is being shared as part of Movement Studies – a programming series investigating social and environmental transitions. This work is being shared at Berger Park Cultural Center in alignment with The Available City as a partner program of the Chicago Architecture Biennial.


---
Gwyneth Zeleny Anderson
In-betweening
Roman Susan to Berger Park Cultural Center
1224 W Loyola Ave to 6205 N Sheridan Rd, Chicago IL
July 23, 2021

In-betweening is an animated listening tour about the tenderness of insecurity. Written text and imagery will be the flawed, wiggly guide for sensing how everything is in a constant state of change.




Gwyneth Zeleny Anderson focuses on what is habitually avoided. Her experimental animations are spells to transform violent cycles, expose the illusion of isolation, and celebrate each other as interconnected, weird phenomena. She has presented work at Weinberg/Newton Gallery, Roots & Culture, Roman Susan, the Experimental Sound Studio, Constellation, Hyde Park Art Center, and 6018North in Chicago; St. Charles Projects in Baltimore; FRISE in Hamburg; and @ptt in Geneva. Her work has appeared in Newcity Chicago, Chicago Artist Writers, the Chicago Reader, and Chicago Magazine, and is included in collections at FRISE and the Institute of Contemporary Art Library in Baltimore. She holds a certificate in Deep Listening, is a member of the anti-racism collective Make Yourself Useful, and thinks all bios are deceptive. For more information, please visit gwynethvzanderson.com.

In-betweening is a part of Movement Studies – a programming series investigating social and environmental transitions.


---
Movement Studies, Twin Cities
1224 W Loyola Ave, Chicago IL
March 29, 2021 - May 9, 2021

Initially planned for Berger Park Cultural Center, this selection of moving image works by artists from Minneasota was shared at Roman Susan during Spring 2021 – on view directly from the street after dark, while the space was closed to the public due to COVID-19. Works by Christopher Corey Allen, Ellie Durko Finch, HIJACK, Jordan Rosenow, Karen Sherman, Anna Marie Shogren will be shared again as a group presentation at Berger Park in the future as part of Movement Studies.

Ellie Durko Finch
And So Which / W*tching Body
May 3, 2021 - May 9, 2021




Anna Marie Shogren
Professionals
April 26, 2021 - May 2, 2021




Karen Sherman
Hildas and Trojans + The Part That's Human
April 19, 2021 - April 25, 2021




Jordan Rosenow
A Place to Fall Into
April 12, 2021 - April 18, 2021




HIJACK
JEALOUSY
April 5, 2021 - April 11, 2021




Christopher Corey Allen
una cosa che sente
March 29, 2021 - April 4, 2021


---