JeeYeun Lee
Shore Land
Landfill along the Lake Michigan
Berger Park // Belmont Harbor // Grant Park // 31st Street Beach // Jackson Park // Calumet Park

For full project materials for all sites, please visit jeeyeunlee.com/shore-land.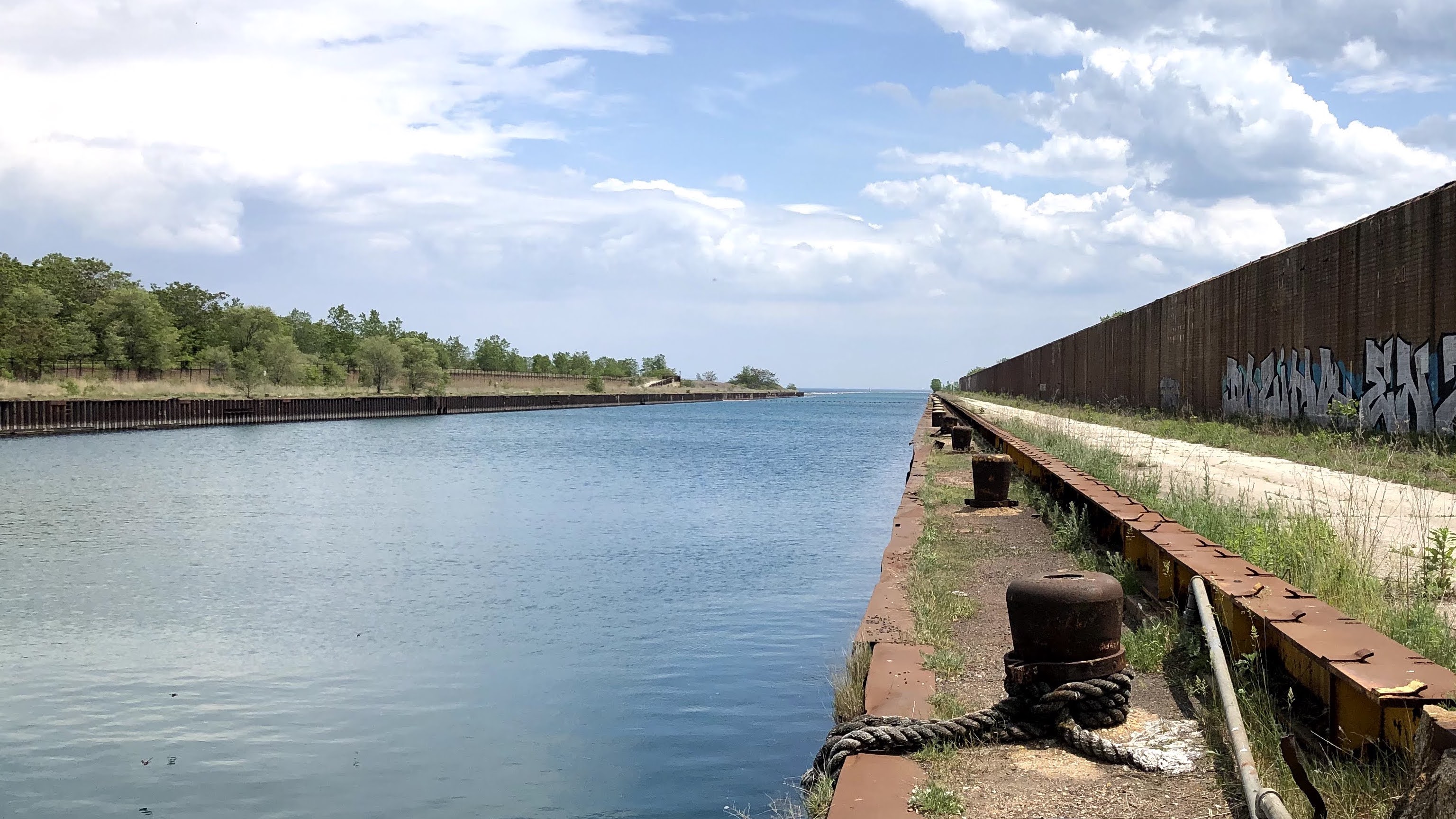 From the first years of white settlement in Chicago, the Lake Michigan shore has been intensely engineered. Over the years, land has been constructed along the lake from trash, rubble of the Chicago Fire, dirt dug up from highway construction elsewhere in the city, and sand from the Indiana Dunes and the bottom of Lake Michigan. Now, more than 5.5 square miles of lakefill stretch across 30 miles of shore from Evanston to Indiana.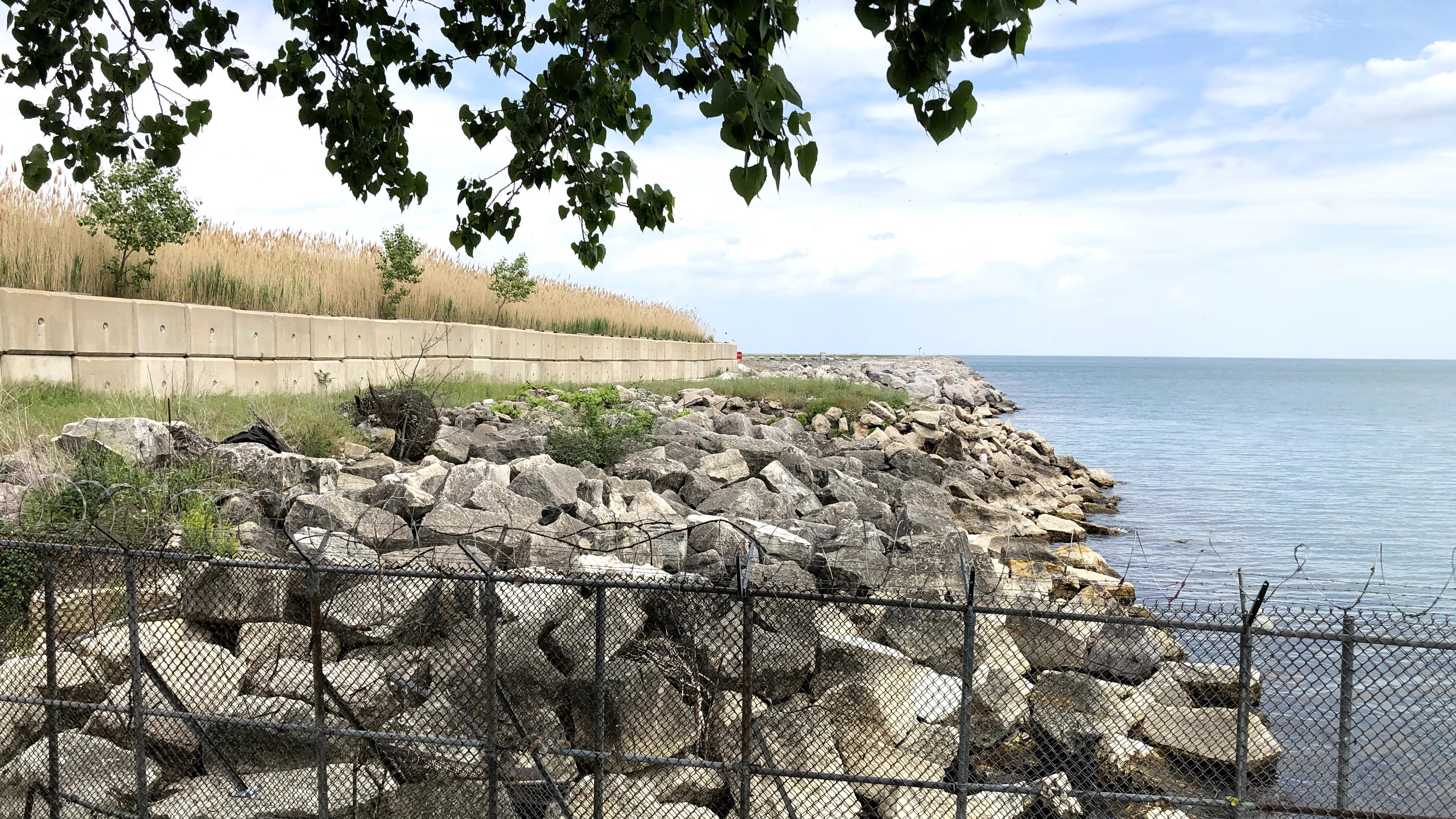 Most of this land is park space, hard won over decades by advocates inspired by Daniel Burnham's 1909 Plan of Chicago. Often described as visionary and enlightened, the plan was also meant to facilitate business tycoons' goals of creating wealth and reducing labor conflict. Parks were meant as recreational opportunities to divert working class laborers' anger and resentment. Today's concerns mostly center on extending public access along the privately owned sections north and south of the current lakefront trail, as well as addressing erosion and the increasing effects of climate change on lake levels.

Yet this land technically does not belong to the City, or to the public. As the Pokagon Band of Potawatomi insisted in a 1914 lawsuit against Chicago, the lakefill extends beyond treaty boundaries and thus was never ceded by Native people. What does it mean that this much-vaunted public lakefront was born from an elitist vision of urban control and breaks treaty law by its existence?

This audio piece contemplates the liminal space between land and water as simultaneously a public good, treaty violation, and strategy to suppress insurgence. Six audio tracks map onto locations along the Chicago lakefront at Berger Park, Belmont Harbor, Grant Park, 31st Street Beach, Jackson Park, and Calumet Park, meant to be listened to while walking, moving or simply being on this made land. Looking at how language creates place, even as place exceeds human language, Shore Land incorporates interviews, laws, treaties, stories, and songs in English, Potawatomi, and Korean.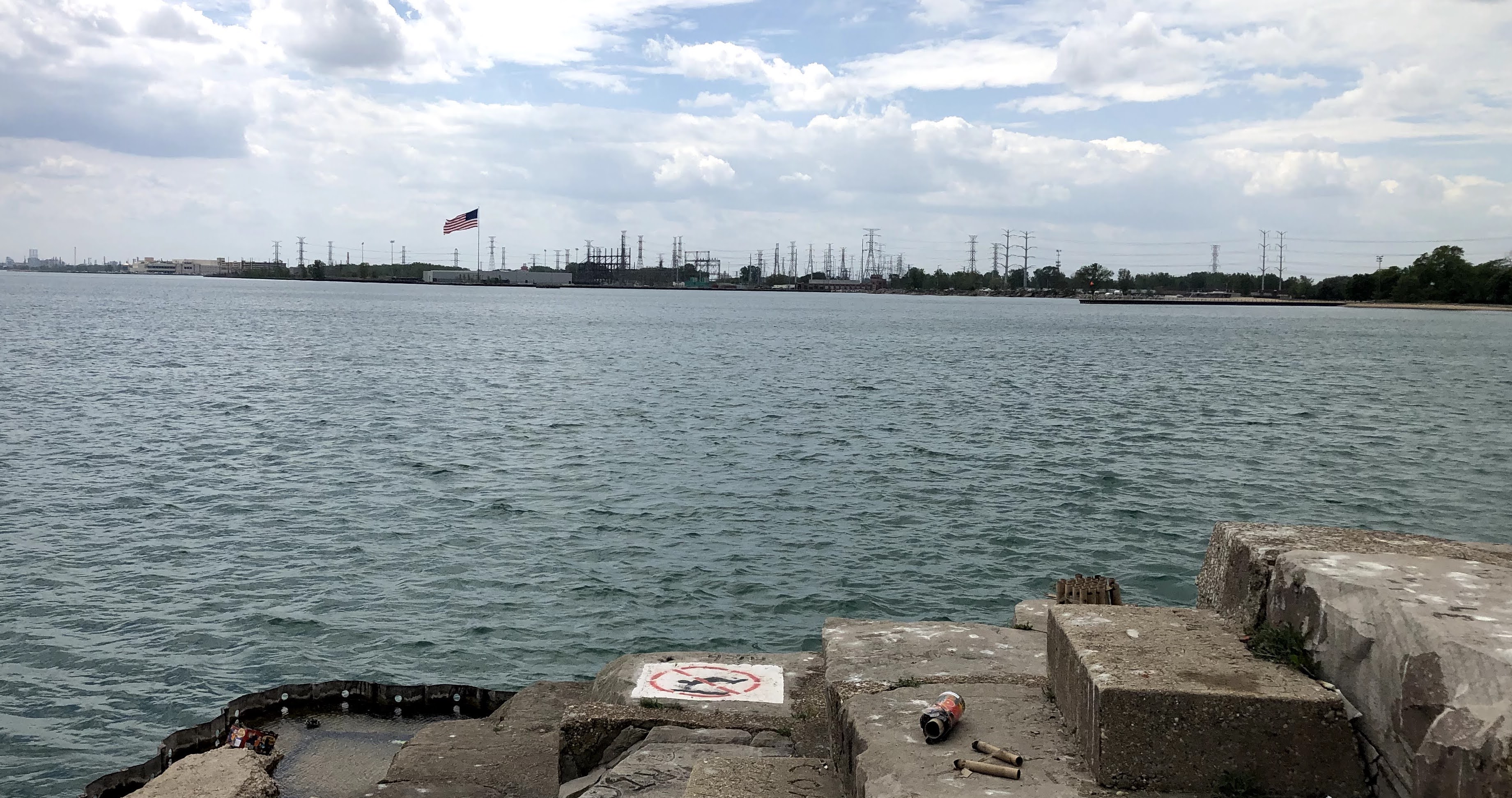 JeeYeun Lee is an interdisciplinary artist, writer, and activist based in occupied Potawatomi territory now known as Chicago. Through performance, objects, and socially engaged art, her work explores dynamics of connection, power, violence and resistance. Her work has been shown in Chicago, Detroit, Santa Fe, Ohio, Missouri, and France. She has worked with social justice and community-based organizations for over thirty years in immigrant rights, economic justice, LGBTQ issues, and domestic violence. She holds an M.F.A. in Fiber from Cranbrook Academy of Art, M.A. in Ethnic Studies from the University of California at Berkeley, and B.A. in Linguistics from Stanford University. For additional information, please visit jeeyeunlee.com.

This work is a part of Navigations, a series of artist projects shared and realized in public/common space. This work has been supported by the Awesome Foundation (Chicago Chapter), the Puffin Foundation, and the Individual Artist Program of the Chicago Department of Cultural Affairs and Special Events. Elements of this work were previewed at The Arts Club of Chicago in August 2021, at Steelworkers Park in October 2022, and at MCA Chicago in May 2023.

Transcripts
Berger Park (pdf)
Belmont Harbor (pdf)
Grant Park (pdf)
31st Street Beach (pdf)
Jackson Park (pdf)
Calumet Park (pdf)

Walking tours tell a very different story about Chicago and its lakefront | Chicago Tribune - August 10, 2023
Shore Land | City Cast Chicago - June 5, 2023
A Multitude of Stories | Newcity - October 27, 2022


---