IZAH + JUNEER, in-corporated
A* Hiccup In Time
1224 W Loyola Ave, Chicago IL
October 29, 2021 - November 20, 2021

First Hiccup Friday, October 29 // 7




A* Hiccup In Time is a collaborative installation and performance between Izah Ransohoff and Juneer Kibria (IZAH + JUNEER, in-corporated) focusing on a site- and time-specific pivotal installation at Roman Susan.

This project is a collection of gestural and temporal responses by artists – friends, who are brought together to respond to each other and the space of Roman Susan. The project is not a traditional curation but instead an invitation to participate / experience the vulnerability we often feel during these times.

Given the current crisis of the coronavirus pandemic – time is like molasses flowing both fast and slow. For many of us we can not partake in certain rituals that helped us navigate situations and instances of time. Given the upheaval and the global tragedy that is on-going – time is moving fast.


When do we hear about the news of the tragedy – social media, at what instance?


How do we say farewell to the departed?
How do we comfort those who are far away?



Relevance of the past, in what we ground our present and uncertainty of the future - real and relevant time has become molasses.

Interrupt it, regurgitate it, and come up with something new, a hiccup.

This work is being shared at Roman Susan in alignment with The Available City as a partner program of the Chicago Architecture Biennial.


---
hiba ali
in the weeds
1224 W Loyola Ave, Chicago IL
October 15, 2021 - October 17, 2021

Hours Friday, Saturday, Sunday 6-9

in the weeds is about "mowing the lawn," war and migration. "mowing the lawn" is an activity that is mandated by Home Owner's Associations to keep outdoor spaces clean, tidy, and presentable – and it is also a military tactic that murders people, particularly used in Palestine. Linked through the control and manicuring of grass, both of these facets are explored as they are found in settler societies.




in the weeds is being shared at Roman Susan in alignment with The Available City as a partner program of the Chicago Architecture Biennial.

hiba ali is a producer of moving images, sounds, garments and words. they reside in many time zones: chicago, toronto and eugene. born in karachi, pakistan, they belong to east african, south asian and arab diasporas. they are a practitioner and (re)learner of swahili, urdu, arabic and spanish languages. they work on two long term art and publication projects: an art-based phd project that examines womyn of colour's labour, and architecture of surveillance as it exists within the monopoly of Amazon (corp.) and the black indian ocean project which features the music, cloth and ritual of african descent communities across the indian ocean region through music, cloth and ritual.

they are an assistant professor of new media artist/geminist discourse at the college of design in the art & technology program at the university of oregon, eugene, or. Currently, they are a phd candidate in cultural studies at queens university in kingston, ontario. Their work has been presented in chicago, stockholm, vienna, berlin, toronto, new york, istanbul, são paulo, detroit, windsor, dubai, austin, vancouver, and portland. they have written for the following magazines: "C", the seen, newcity chicago, art chicago, art dubai, the state, medium's zora, rtv, and topical cream. For more info, please visit hibaali.info.



references:


its has always been the americas and turtle island, the current name highlights empire.
---
Christopher Smith
No Return
1224 W Loyola Ave, Chicago IL
September 18, 2021 - October 9, 2021

No Return casts Roman Susan as a recursive job site: a job site within a job site. This place of employ is working towards synthesis, the sharpening of difference, or at the very least a slowing down of processing speeds. It is a fragmented bureau, neither 0 nor 1, situated just before the point of (re)processing. From this position the bureau distributes artworks as contracts. This artwork/contract is available for free while supplies last. Please see the distribution times to reserve your artwork.

Distribution Times
Saturday, September 18 // 7-10pm (Program Launch*)
Saturday, September 25 // 7-10pm
Saturday, October 2 // 7-10pm
Saturday, October 9 // 7-10pm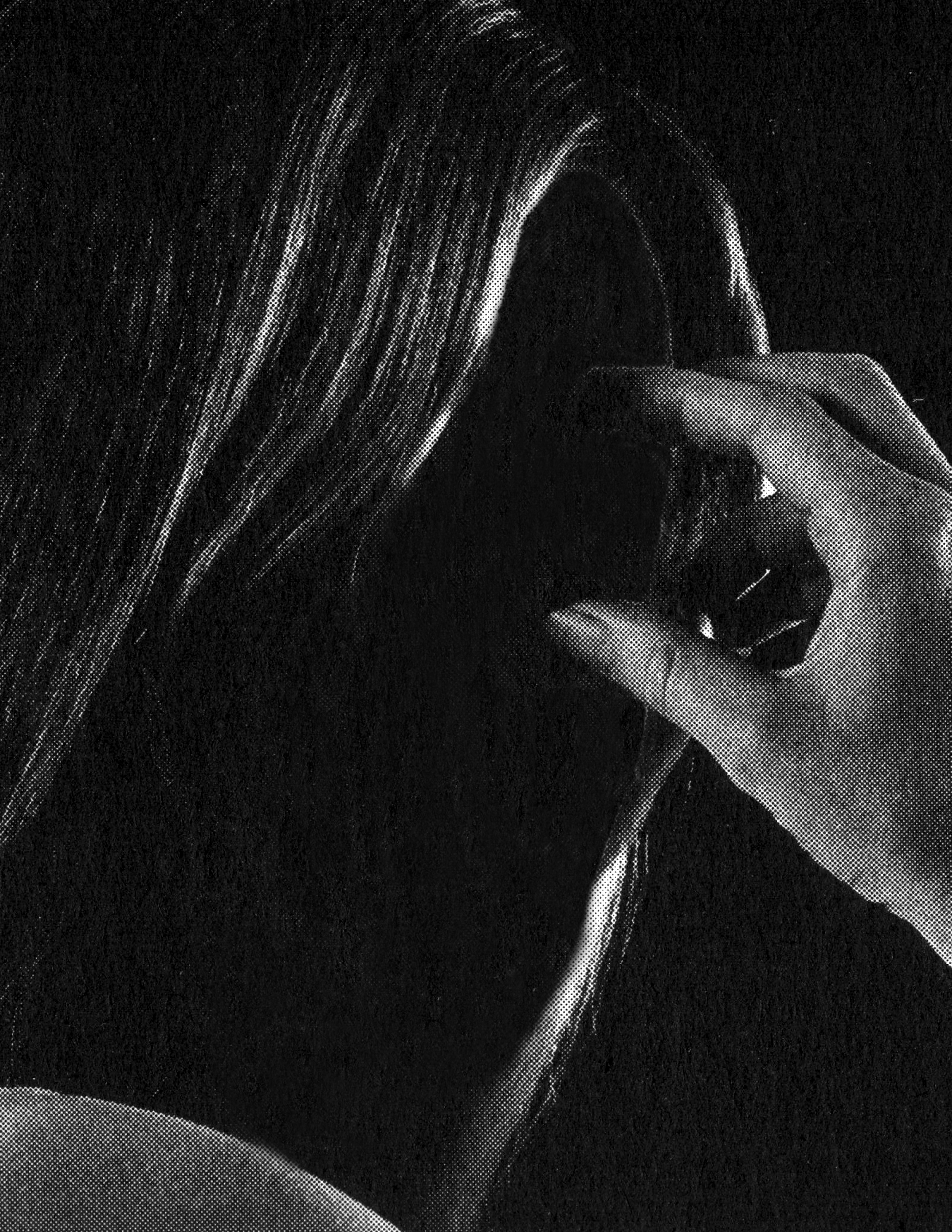 Christopher Smith
visualdesolation.tumblr

No Return is being shared at Roman Susan in alignment with The Available City as a partner program of the Chicago Architecture Biennial.

*Masks are mandatory, and the number of visitors in the space at any given time will be limited. Please observe all public COVID-related measures while visiting. RSVP are not necessary to attend.

Chicago Must See | ARTFORUM - September 7, 2021


---
Sasha Phyars-Burgess
HAIL MARY // UNTITLED AND YET TO BE DETERMINED, 41.8949° N, 87.7654° W (AUSTIN)
1224 W Loyola Ave, Chicago IL
September 3, 2021 - September 5, 2021




Featuring the works of Sasha Phyars-Burgess, presented by Stephanie Koch.

HAIL MARY // UNTITLED AND YET TO BE DETERMINED, 41.8949° N, 87.7654° W (AUSTIN) is a photographic and video lament on race, class, and space in one of Chicago's westernmost neighborhoods – Austin. Beginning in the late 1960s, Austin experienced dramatic demographic changes due to white flight, redlining, and economic disinvestment. Both an expression of what is on the surface and what emerges when one takes a moment to look deeply, this project aims to capture the ongoing effects of these changes in the everyday lives of Austin residents. Through a mixture of straight photographs, in-camera aberrations, developmental mistakes, and recorded footage, the work aims to center the subjectivity of these residents by garnering awareness of a community whose narrative has been lost and evacuated of nuance.

This show is the first exhibition in a two-part series. Please join us for part two featuring the photographic works of Sasha Phyars-Burgess, Tariyawn Knighten, and W.D. Floyd on view from September 9 to October 9, 2021 at Austin Public Library.



Sasha Phyars-Burgess.
b. 1988.
Scorpio.
Black.
Alive.

Stephanie Koch is a facilitator, curator, and writer based in St. Louis and Chicago. She is currently the Gallery Director of The Luminary, an art institution based in St. Louis focused on art, thought, and action, and a Co-Founder of Annas, an independent art space based in Chicago dedicated to the critical role of exhibiting process and collaboration.

HAIL MARY // UNTITLED AND YET TO BE DETERMINED, 41.8949° N, 87.7654° W (AUSTIN) is being shared at Roman Susan in alignment with The Available City as a partner program of the Chicago Architecture Biennial.


---
Olive Stefanski
And Before One, What Are You Counting?
1224 W Loyola Ave, Chicago IL
August 7, 2021 - August 29, 2021

Open Hours Thursdays, Fridays, Sundays 4-7 and by appointment
Guided Meditation Friday, August 27 at 4:45
Artist Talk Sunday, August 29 at 5




And Before One, What are you Counting? is a solo exhibition by Olive Stefanski featuring a series of handwoven textiles and vessels that explore the meeting between the astral and the material. In the artist's practice, the laborious processes of weaving, spinning, and dyeing are devotional practices through which they reckon with the existential reality of time and commune with the sacred, the mysterious, and the unknown. Their work asserts an anti-assimilationist perspective that values ancestral, spiritual, and intuitive ways of knowing.

In this exhibition, cosmologies of the creation of the universe and the infinite nature of divinity are explored, inspired by studying Jewish spiritual texts with a feminist, queer, and mystical lens. A monumental weaving, dyed in natural indigo with woven shibori resist technique, contemplates mythologies of the void and primordial watery depths. A meditatively detailed silver and black overshot weaving, crafted with original pattern drafting, channels chaos and the formlessness that existed before all else within the infrastructure of the universe. Both works are handwoven on the floor loom.

Through improvisational tapestry weaving, incessantly repeated dreams provide messages of ancestral grief and the opportunity to transmute and unburden. Purposeful disruptions of the woven structure speak to this journeying: while the weaving is structurally sound, intentional ruptures form the whole. The tapestries are handwoven on frame looms and crafted with handspun and hand dyed yarn, spun on a wheel and drop spindle.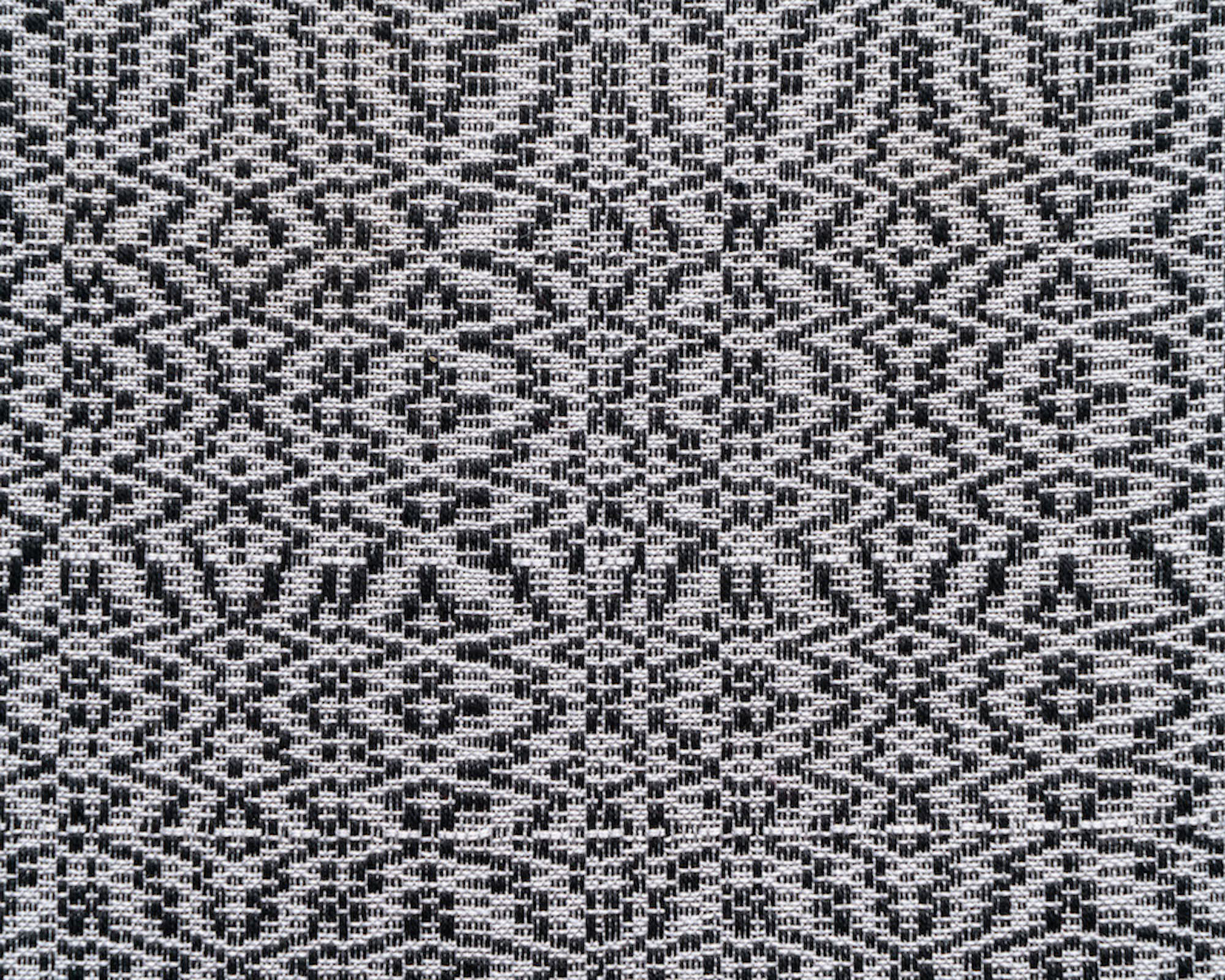 Sculptural vessels are woven with basket reed plant and dyed to a rich midnight blue in a vat of natural indigo that has been nurtured in the artist's studio for the past year. Each vessel acts as a container/non-container for empty space, that which is invisible but present. These works are inspired by descriptions of the sefirot ( ספירות ) – dimensions of the universe, written about in Jewish mystical texts such as Sefer Yetzirah – ten inscriptions of the void that divine creative force flows through.1 The forms of the baskets reference water-bearing containers, an hourglass, and the mouth of a well. Indigo is a color that evokes depths of all kinds and in all cosmic directions – the sea, the sky, the psychic unconscious, time itself, the humbling mystery unveiled momentarily through contemplation of the infinite. These baskets are the first three of a series of ten that the artist plans to make. In the words of Rabbi Jill Hammer, "the sefirot that we must contemplate are blimah (without substance): they cannot be experienced in the way we experience most things. We have to engage with them differently – not shallowly but at depth. They must be grappled with rather than seen clearly."2

Through color, pattern, and form, the immanence of the divine is explored in different elemental forms. Jewish mystical thought teaches us that creation is not fixed, but something that is constantly renewed. The erotic queer essence of re-birth and the cyclical nature of time show themselves as integral to the nature of reality, and the ways in which we survive and continue forward.





And Before One, What are you Counting? is being shared at Roman Susan in alignment with The Available City as a partner program of the Chicago Architecture Biennial.

Olive Stefanski (they/she) is an artist, teacher, and energy worker living in Chicago. They have shown their work, both solo and collaboratively, at Fundación del Centro Cultural del México Contemporáneo (Mexico City), Defibrillator Performance Art Gallery, Mana Contemporary Chicago, Links Hall, Roman Susan, Threewalls, Comfort Station, International Museum of Surgical Science, and Roots and Culture. Their work is held in private collections across the United States. In 2015, they earned an MFA from the School of the Art Institute of Chicago, followed by a three-year apprenticeship at the Chicago Weaving School. They currently work as one of two lead artists for the Teen Creative Agency at the Museum of Contemporary Art Chicago. They can be found online @floatyplace and olivestefanski.com.

1 "Ten inscriptions of the void" translation is attributed to Rabbi Jill Hammer, ibid.
2 Rabbi Jill Hammer, Return to the Place: The Magic, Meditation and Mystery of Sefer Yetzirah (2020), pg. 15.


---