Rebecca Beachy
growing down
1224 W Loyola Ave, Chicago IL
October 10, 2020 - October 25, 2020

Public open hours, appointments, and invitations to be announced in October.




Down is the necessary orientation for any root and is a consistent compass for the evolution of my work. Growing down presents the best of gravity: the earth parts as water sinks in, roots reach down from a core, and the dark becomes the gathering place for opaque processes necessary for proper grounding. My work echoes these process and advocates for an ethics of deep rooting. Rooting is a necessary counter to a culture increasingly carried away by powerful wireless exchanges up above, failing to nurture the foundation needed to support and sustain the livelihood of humans and non-humans alike. Probing rootedness as a practice means exploring the connection of what is subtle and inherent within daily experience. For me this begins with deeply exploring material—that which is found in our homes, daily objects and bodies—to reveal inherent qualities, uncanniness, immanence and poetics.

In my work, I generate moments of slow material recognition—where bones presented as clean, bright dust piles are realized in their essence only through a gradual process of identification. At first, one does not realize they are encountering body matter. Similarly, ancient oil that makes up asphalt is forgotten for what it is, yet it symbolically and materially bears the weight of countless lives, dividing foot from earth and transforming large and small mammals into tire-flattened membranes and unidentifiable dusts. Reflective road lines coat and frame boundaries containing multitudes. These are materials we are trained into forgetting and overlooking. My work gestures to tell their stories as a means of reconnecting with place, relationship, and our own bodily presence on earth.

– Rebecca Beachy




Rebecca Beachy is an artist, writer, and educator in Chicago whose practice involves deepening attention to the materialities inherent in urban and natural orbits. Her work engages the many subtleties and the complex relationships we have with the natural world. She holds an MFA in Studio Arts and an MA in Art History from the University of Illinois, Chicago. Born in 1982, Beachy grew up in Denver, Colorado. Past exhibitions include Ralph Arnold Gallery with Roman Susan, Loyola University, Chicago; Sector 2337, Chicago; New Capital Projects, Chicago; Iceberg Projects, Chicago; FRISE, Hamburg, Germany. Beachy's work has been featured in publications such as Antennae: The Journal of Nature in Visual Culture, UK; Æther Sofia/Haga, Bulgaria, Netherlands; City Creatures, University of Chicago Press, New New Corpse, Green Lantern Press. Beachy's work has been written about in White Hot Magazine; ArtSlant; Hyperallergic; Armseye; Art Papers; NewCity Chicago; Chicago Reader; Chicago Tribune. Beachy is a recent recipient of 3Arts Make a Wave Grant. For more information about the artist, please visit rebecca-beachy.com.

First image: pillow + mammal skins (wrapped/coated in river clay); second image, immediately above: copper cones w/cremains (bone dust); homepage image: lunaria seeds (common name honesty) w/copper leaf.


---
Joelle Mercedes and Amina Ross
Delight
1224 W Loyola Ave, Chicago IL
September 3, 2020 - September 6, 2020

To mark the occasion of Artists Run Chicago 2.0 at the Hyde Park Art Center, Roman Susan is grateful to revisit Delight by Joelle Mercedes and Amina Ross. This work was first shared at Roman Susan as a part of the exhibition twinskin in November 2016. Delight is a single channel video of 5 minutes and 59 seconds duration, with camerawork by Ladan Osman. Delight will be on view from the street in a 24/7 loop at 5020 S Cornell Ave in Hyde Park from September 1 to November 1, 2020 and projected after dark at 1224 W Loyola Ave during the evenings of September 3 to September 6, 2020.

twinskin – a collaborative project by Joelle Mercedes and Amina Ross – has performed across Chicago and the internet, making magic in DIY punk spaces, dance studios, and gay nightclubs. Work from twinskin will be a part of Foundation, a new community-hosted art collection featuring artists from each year of Roman Susan programming from 2012 to present.




Joelle Mercedes is an artist and educator who amalgamates text, time-based media and objects to speculate on partial, unstable, and contested histories. Joelle has presented work nationally and internationally at venues including: TrueQué Residencia Artística (Ayampe, Ecuador), Links Hall, Museum of Contemporary Art Chicago, Threewalls, Sullivan Galleries (Chicago), Lynden Sculpture Garden (Milwaukee) and California Institute of the Arts (Valencia, CA). Joelle participated in Strange Attractors, a book project curated by Nomaduma Rosa Masilela for the 10th Berlin Biennale: We Don't Need Another Hero.

Amina Ross creates boundary-crossing works that embrace embodiment, imaging technologies, intimacy and collectivity in physical and digital spaces. Amina has exhibited work, spoken on panels, and taught workshops at venues throughout the United States and abroad. Amina founded and co-organized ECLIPSING, a multi-media festival celebrating darkness, the participatory performance series Beauty Breaks, and the venue F4F. Amina was a 2018-2019 Artist-in-Residence at Arts & Public Life and the Center for the Study of Race, Politics, and Culture at the University of Chicago. Ross is currently an MFA candidate at Yale School of Art within the sculpture department.


---
Burrow, Tousle
1224 W Loyola Ave, Chicago IL
August 22, 2020 - September 2, 2020

Burrow, Tousle is comprised of two improvised solos existing, meeting, and colliding in the same space; unearthing what it looks and feels like to be at home with another person. This work is an ongoing collaboration between Kara Brody and Amanda Maraist (movement, direction), Chien An Yuan (film) and Chrissy Martin (sound). The work is currently in its second year of performance and process.

Burrow, Tousle will be projected each afternoon and evening, visible directly from the street at 1224 W Loyola Ave while the space itself remains closed to the public.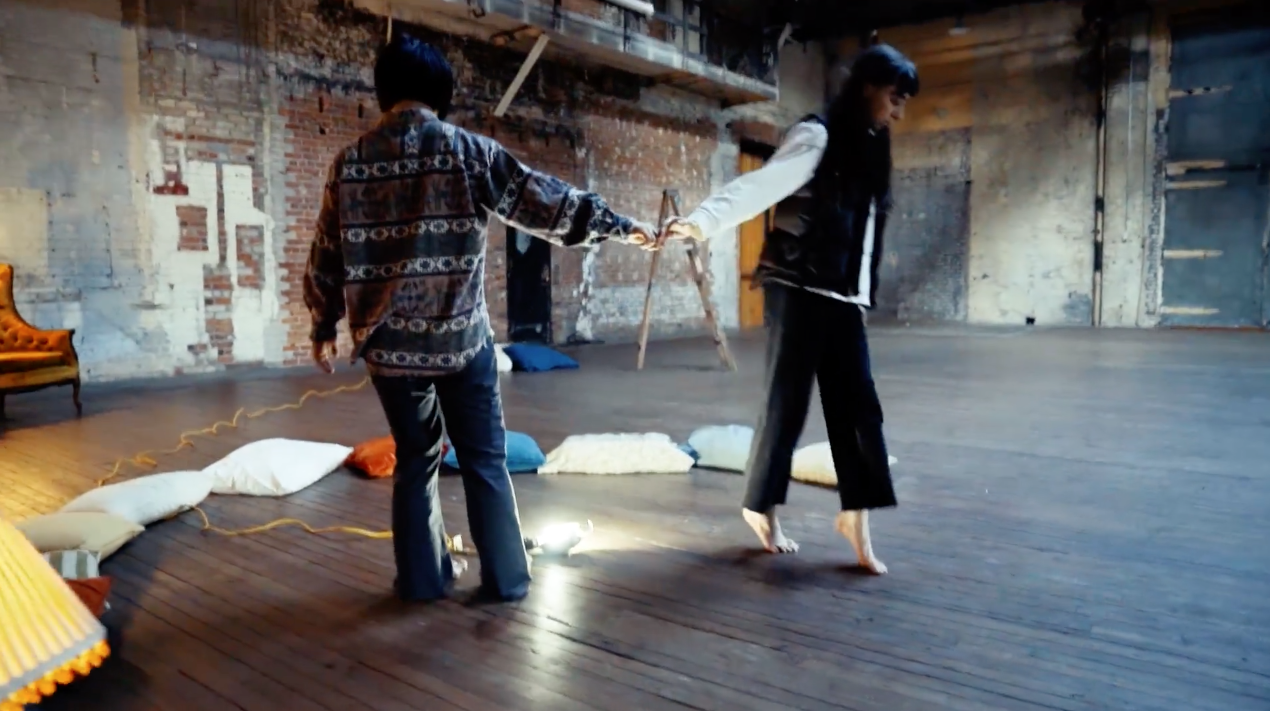 Kara Brody is a native of Detroit, Michigan and received her BFA in dance from Wayne State University. She dances with Chicago companies Khecari, Lucky Plush Productions and The Cambrians, and has performed works by Kevin Iega Jeff, Shannon Alvis, and Alice Klock. Brody teaches in Chicago and throughout the Midwest. She has been on faculty at Visceral Dance, Dovetail Studios, The Cambrians' Winter and Summer intensives, Brighton Dance Festival, and The Actors Gymnasium. She guest teaches at University of Chicago and regularly teaches company and master classes for Lucky Plush Productions.

Amanda Maraist is a movement deviser, improviser and performer from the Texas Gulf Coast. She performs in Chicago with Khecari, and acts as an operations assistant for the company. She participates in several other collaborative processes with local musicians and artists, with her personal work imagining the body as a sloppy archive, and aiming to incite coinicidence. Through authentic movement practices and meticulously rendered improvisational scores she welcomes unwieldy processes and a DIY demeanor.

Chrissy Martin is an interdisciplinary performing artist with a background in dance, vocal performance, and experimental theater. She graduated with a BFA in music and performance studies from New College of Florida in 2006 and is currently pursuing an MFA in Dance at Smith College. She has been lucky to be a part of numerous companies around the US, including Sarasota Contemporary Dance, Muscle Memory Dance Theatre, Danielle Georgiou Dance Group, Dead White Zombies, and BodyCompass Dance Projects in Chicago. Somatic practices such as Pilates, Gyrotonic ® Expansion System, Body Mind Centering, and Laban Movement Analysis deeply inform Chrissy's integrated movement style. Chrissy is part of the global contact improvisation community, which has inspired her to develop her own improvisational structures.

Chien An Yuan is an interdisciplinary artist – photography, music composition / performance, sound design, graphic design, film direction, and quite recently, stage design. He runs a record label, 1473, focused on experimentation, electronics, and improvisation.





---
Rui Sha and Saebom Yang
Floating in a Room of Water
1224 W Loyola Ave, Chicago IL
July 7, 2020 to July 31, 2020

Rui Sha and Saebom Yang explore the physical form of water, presenting sculptural works prompted by elusive personal memories and transformed urban sites. Floating in a Room of Water is an exhibition actualizing a vital aspect of everyday life – access to water – and presenting this intangible material through furniture setting, tile patterns, and kinetic motion.




Rui Sha is an interdisciplinary artist who primarily works in the fields of sculpture and new media. She grew up in Beijing and worked as a furniture designer there before moving to Chicago, where she completed an MFA degree in Art and Technology Studies at the School of Art Institute of Chicago. Her work has been exhibited in places such as Elastic Art in Chicago, Krasl Art Center in St. Joseph, and CICA Museum in Gimpo, Korea. For more information, please visit ruiisa.com.

Saebom Yang is an interdisciplinary artist based in Chicago. Through a space-oriented methodology, her practice is toward the relationship between the changing surroundings/environment and her everyday world as an artist, a citizen, and a living being. Yang earned an MFA in Designed Objects from the School of the Art Institute of Chicago in 2019. Yang has exhibited past work at Wanted Design and as a part of New York Design Week. For more information, please visit saebomyang.com.




Floating in a Room of Water Exhibition Guide (PDF); Water Table (PDF). First image: detail of Catching the Moonlight by Rui Sha; second image: detail of Water Table by Saebom Yang.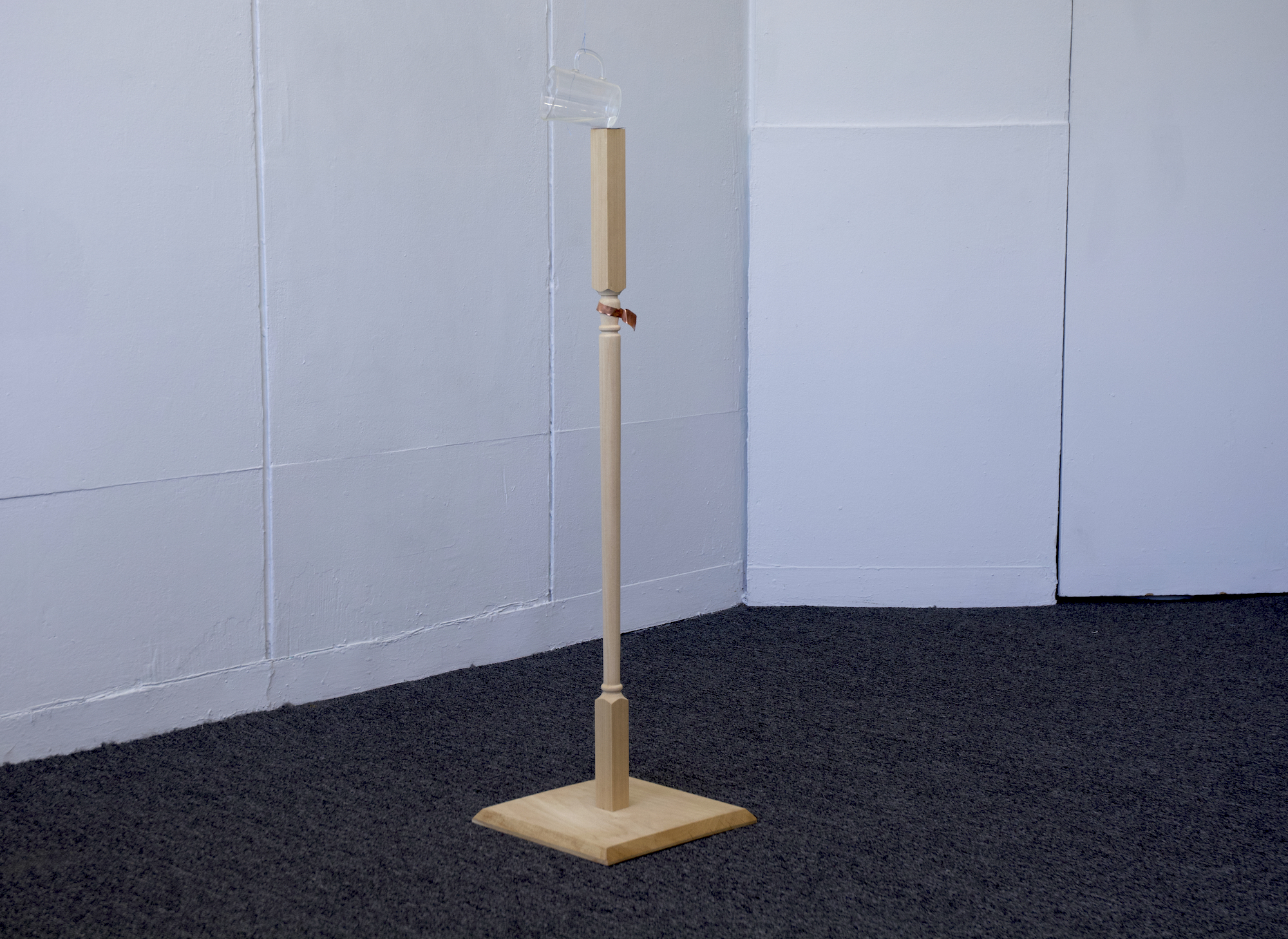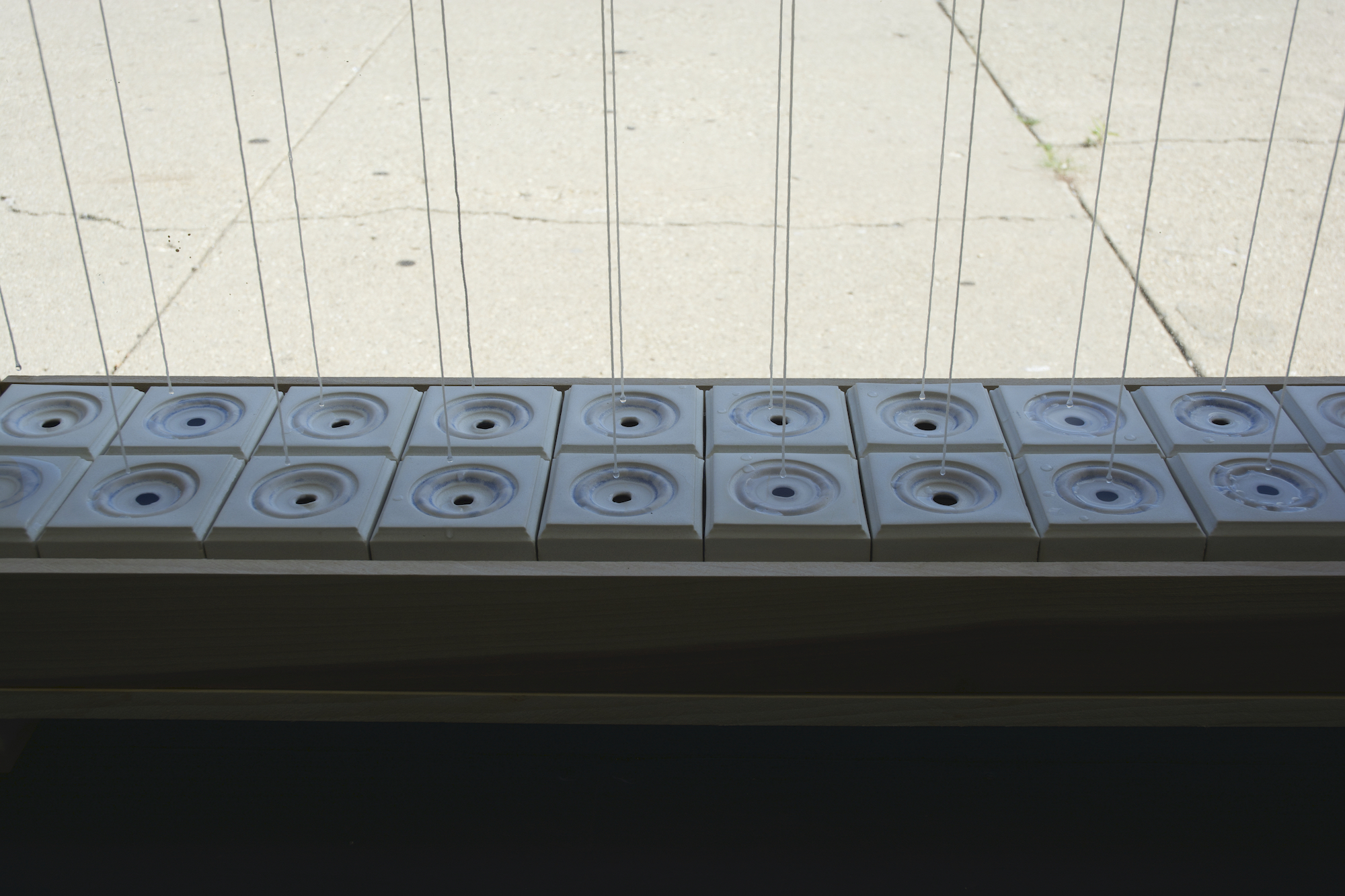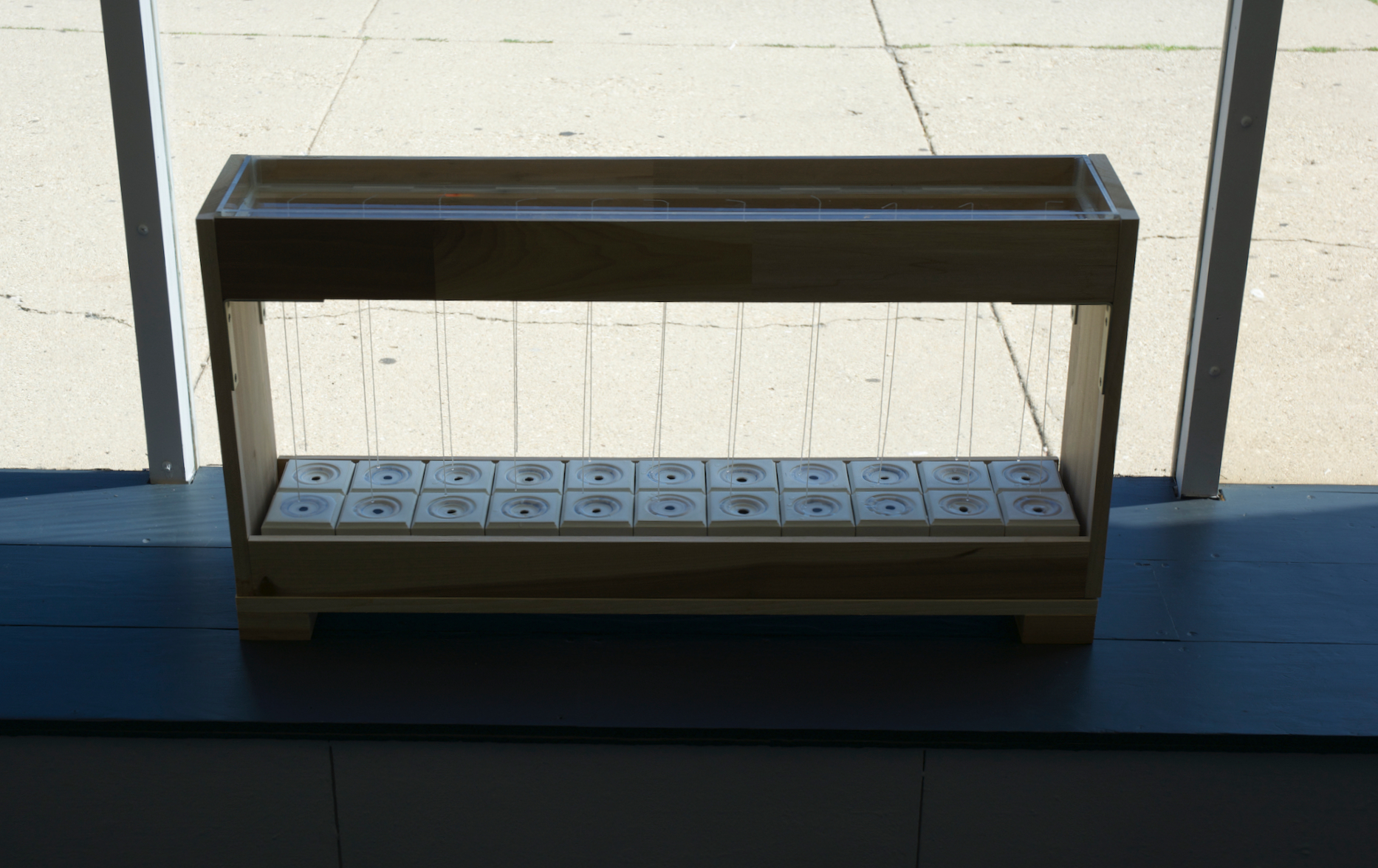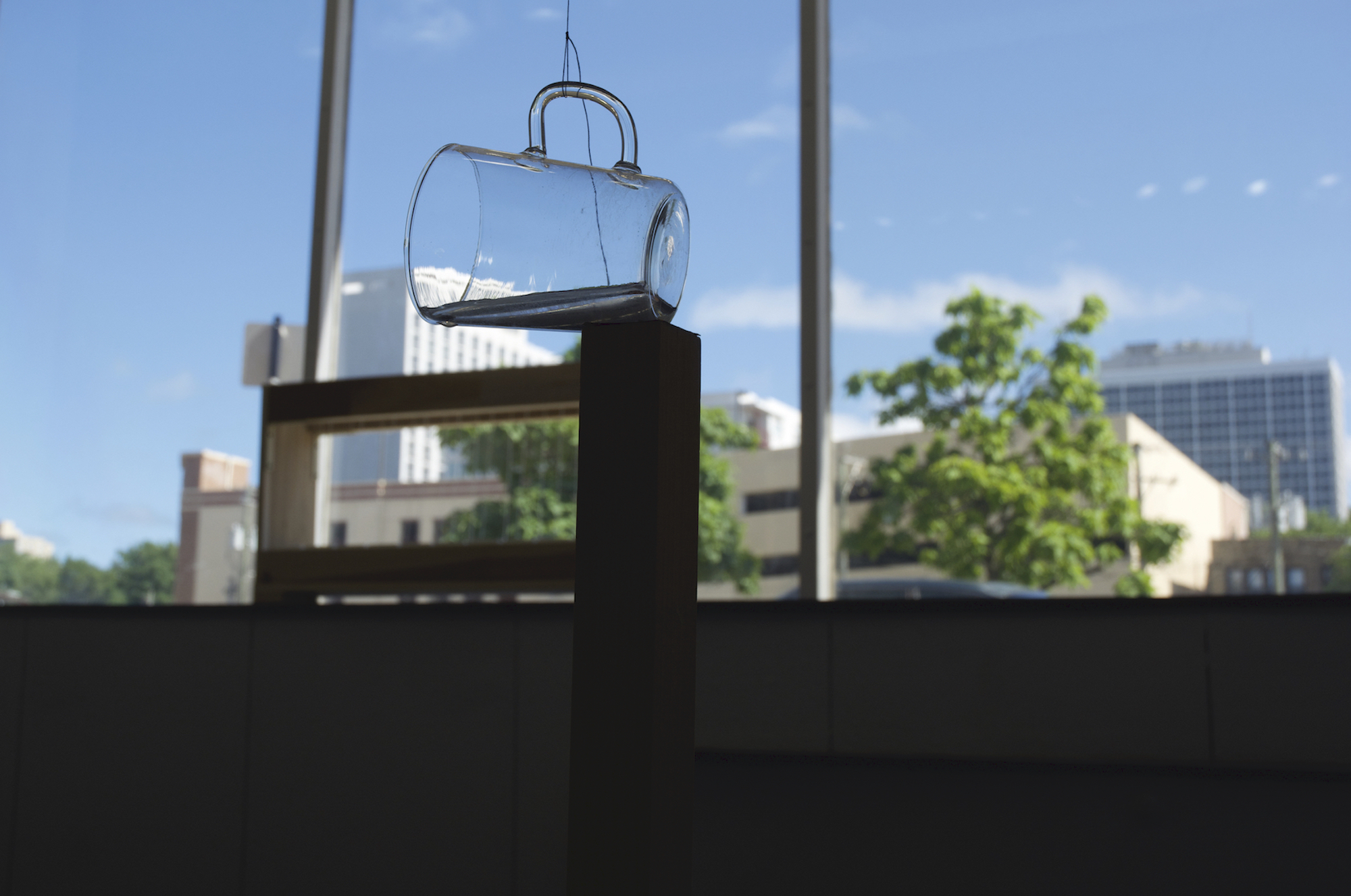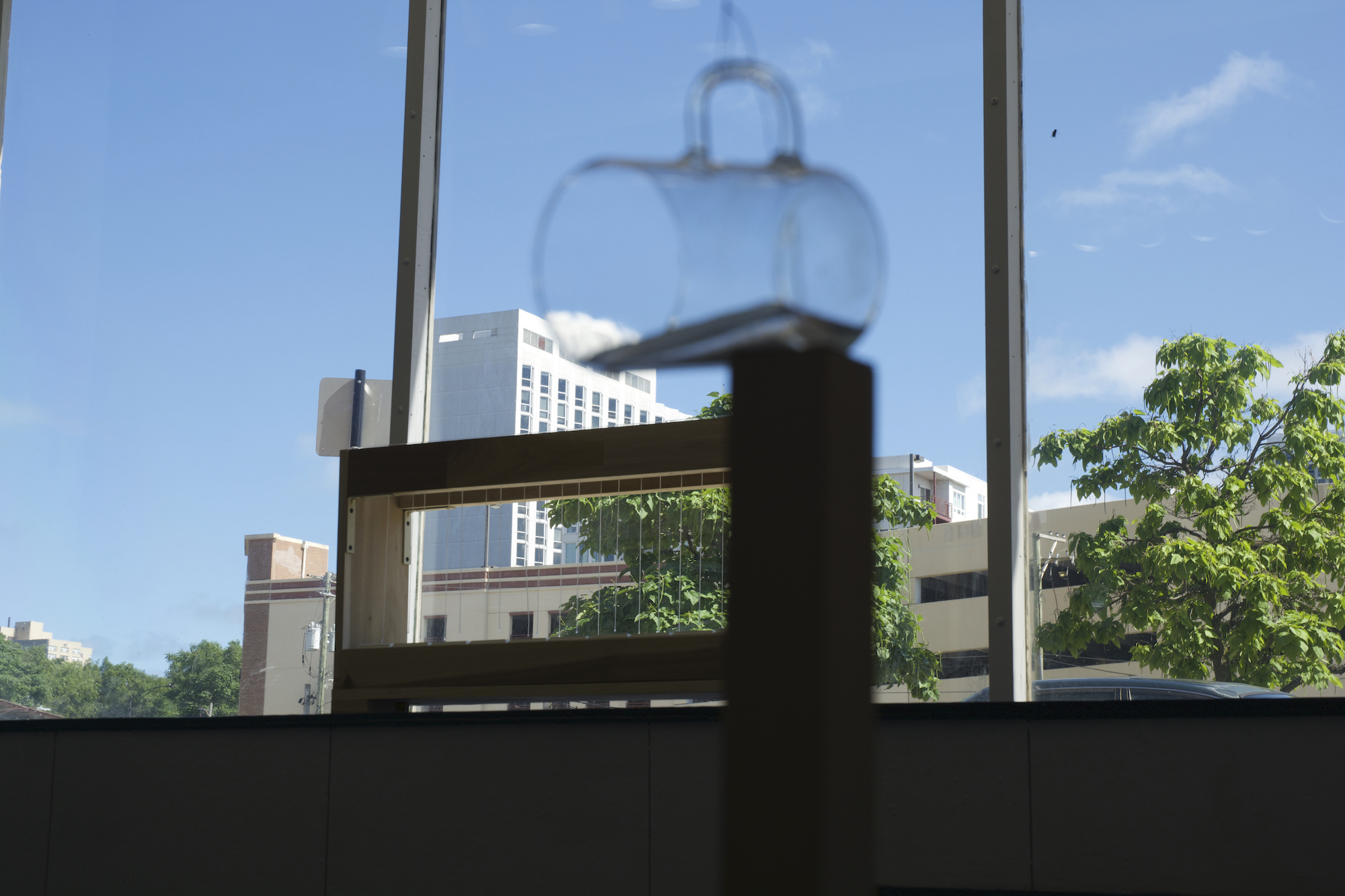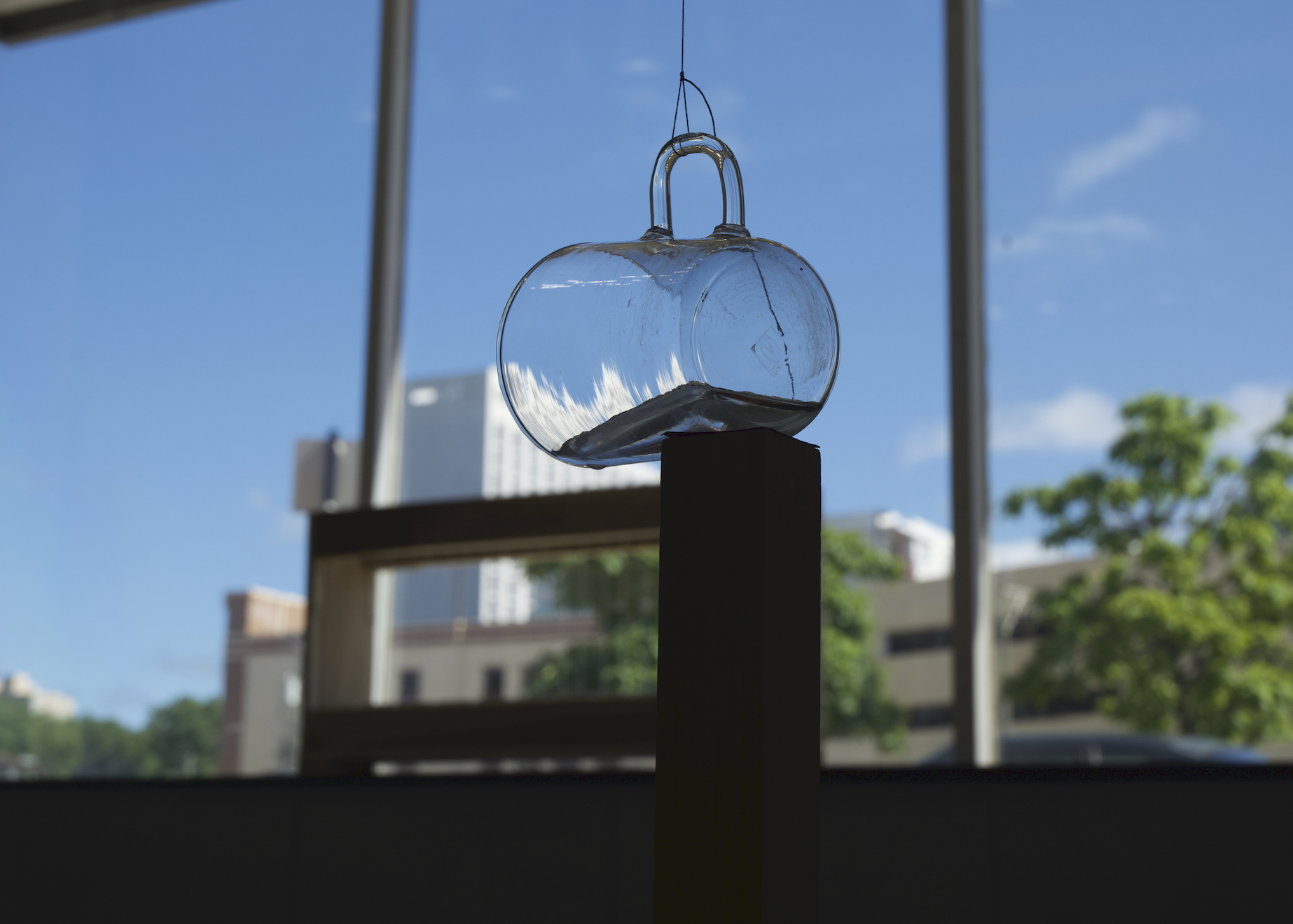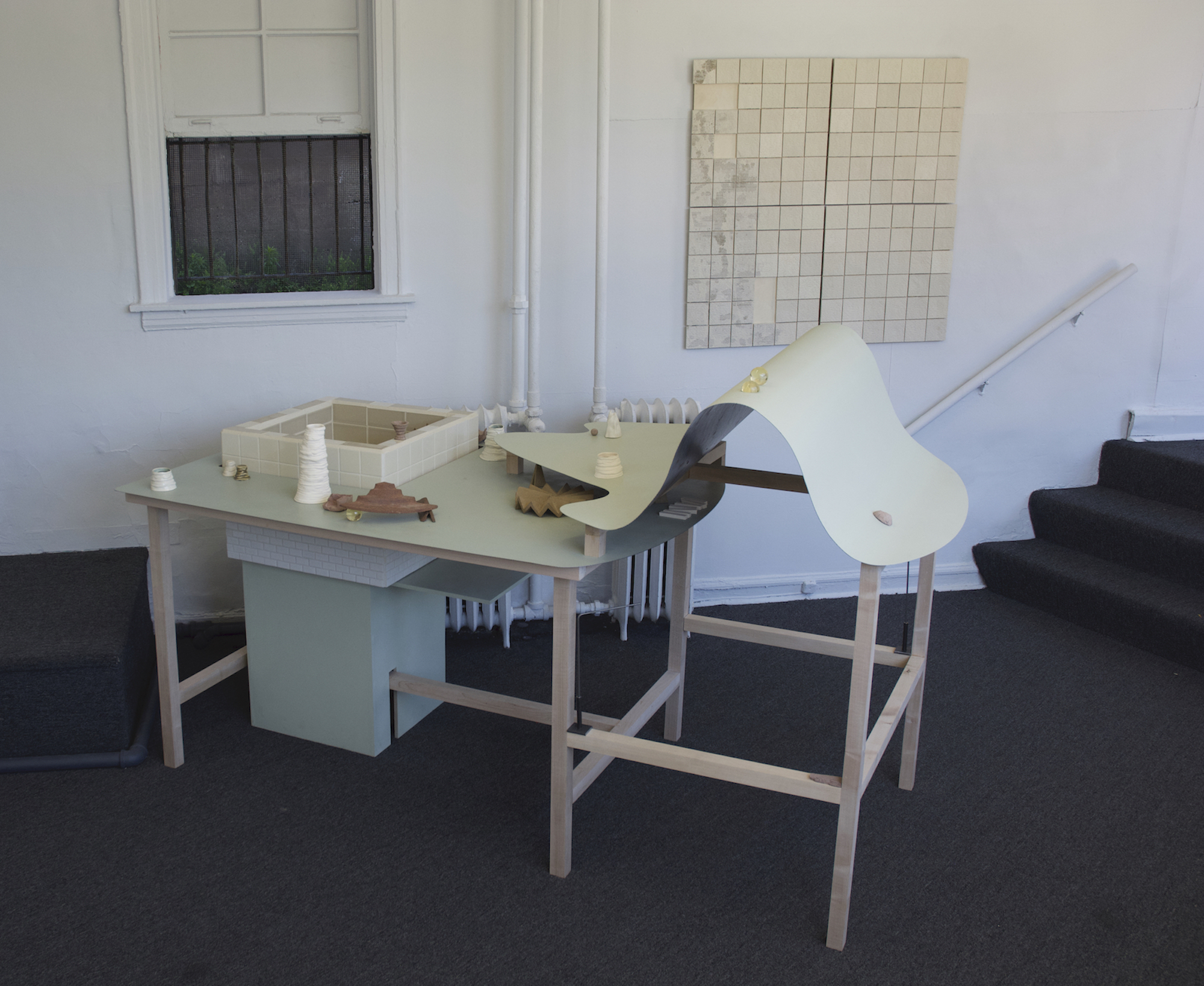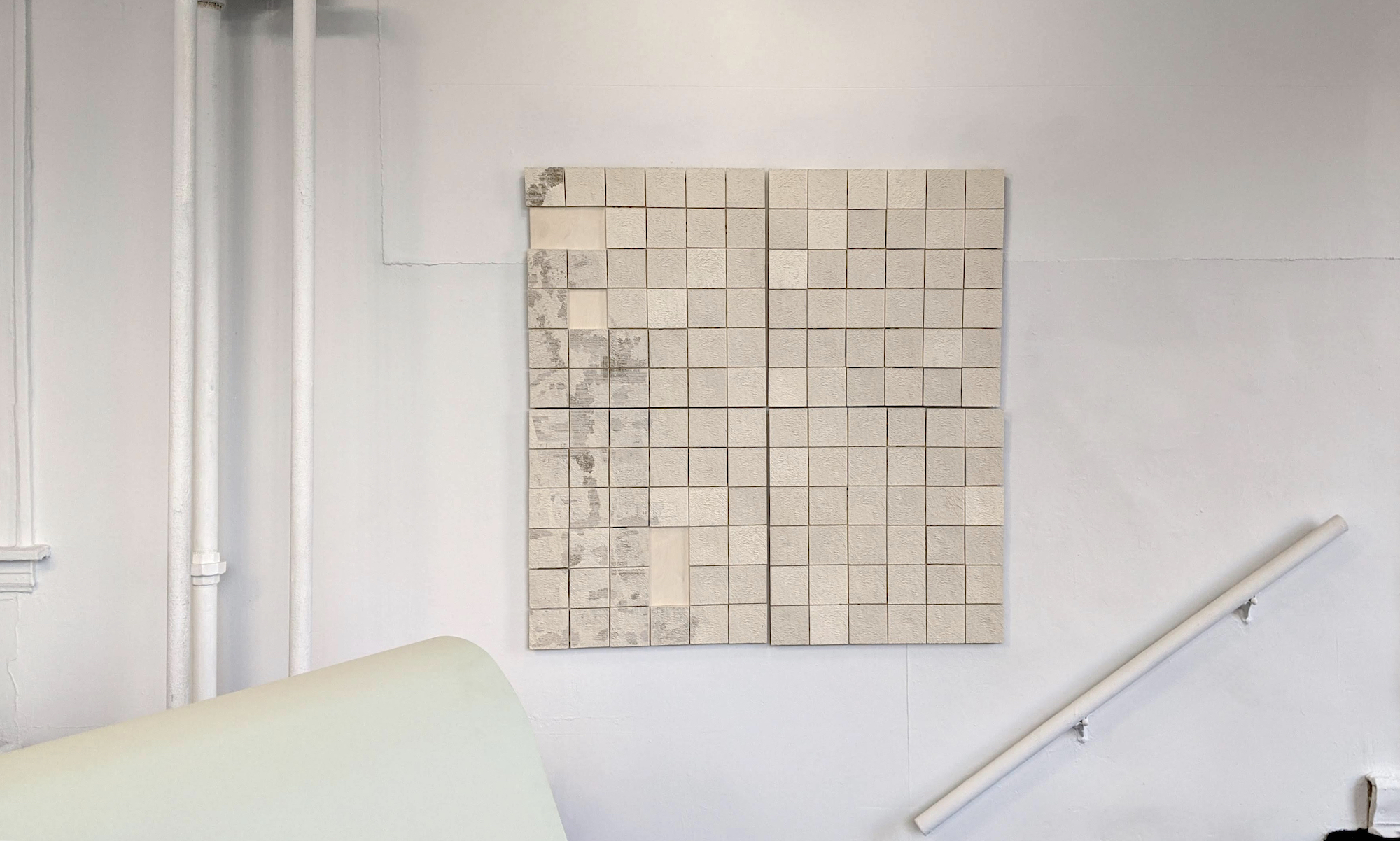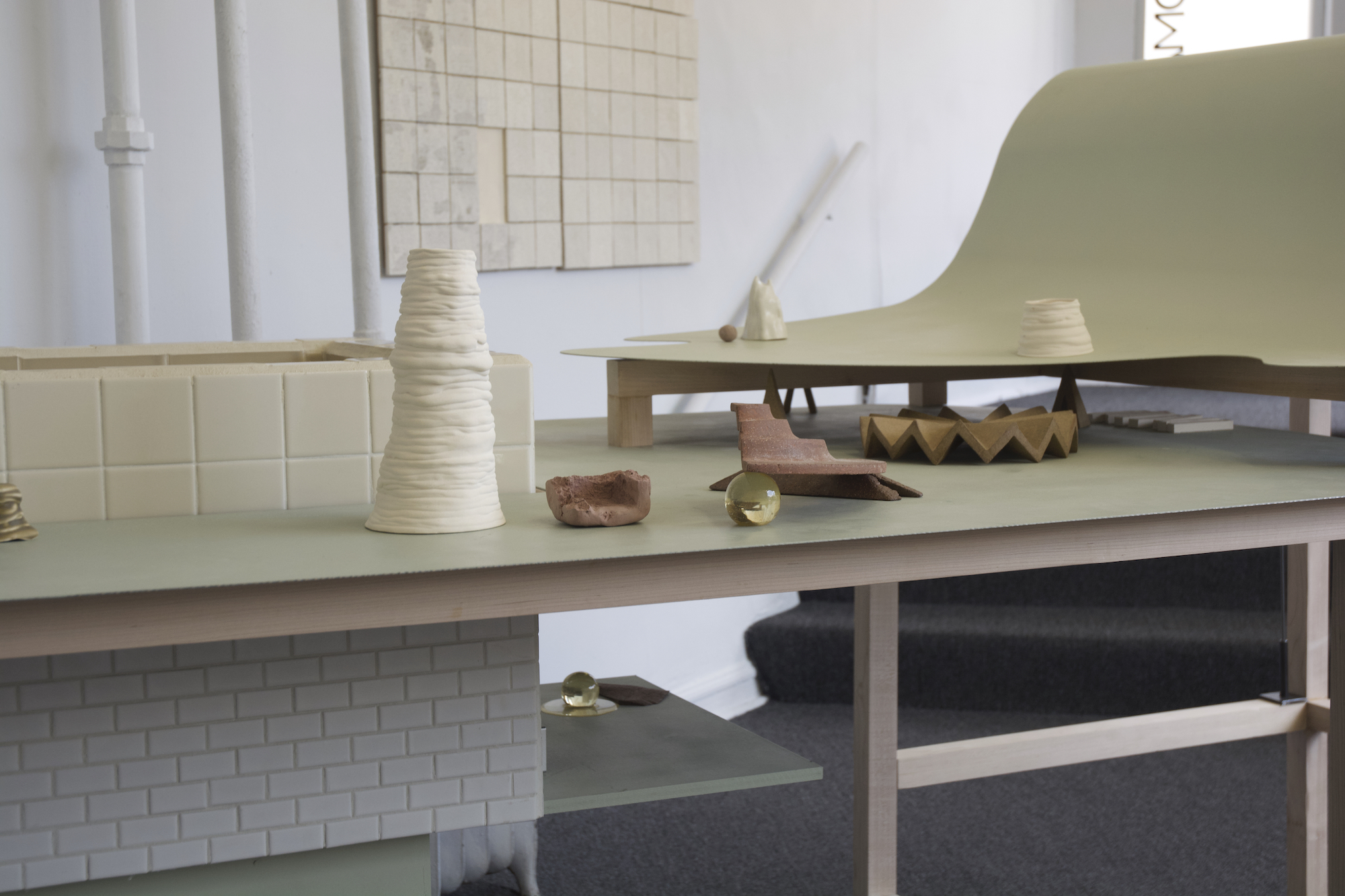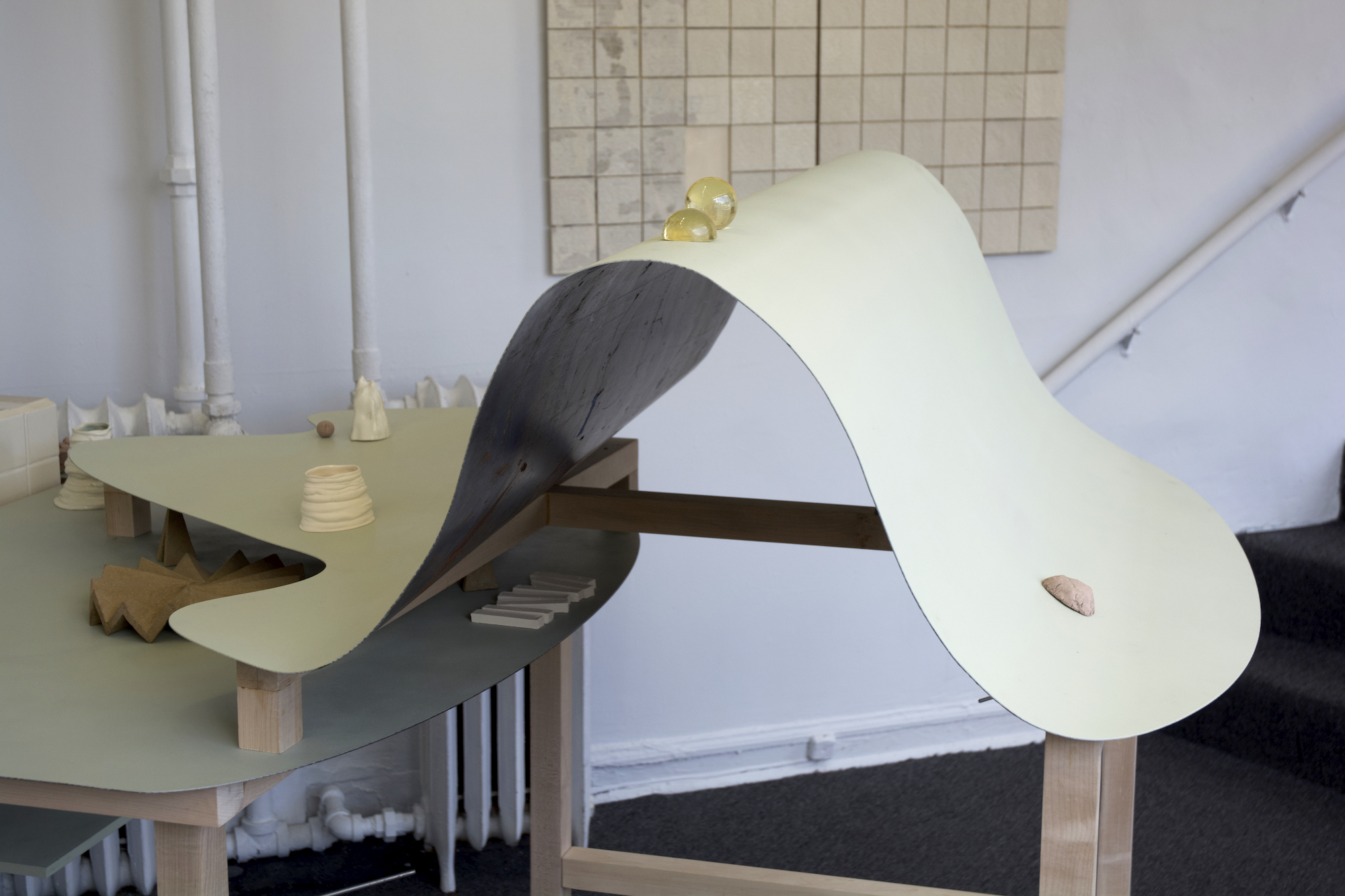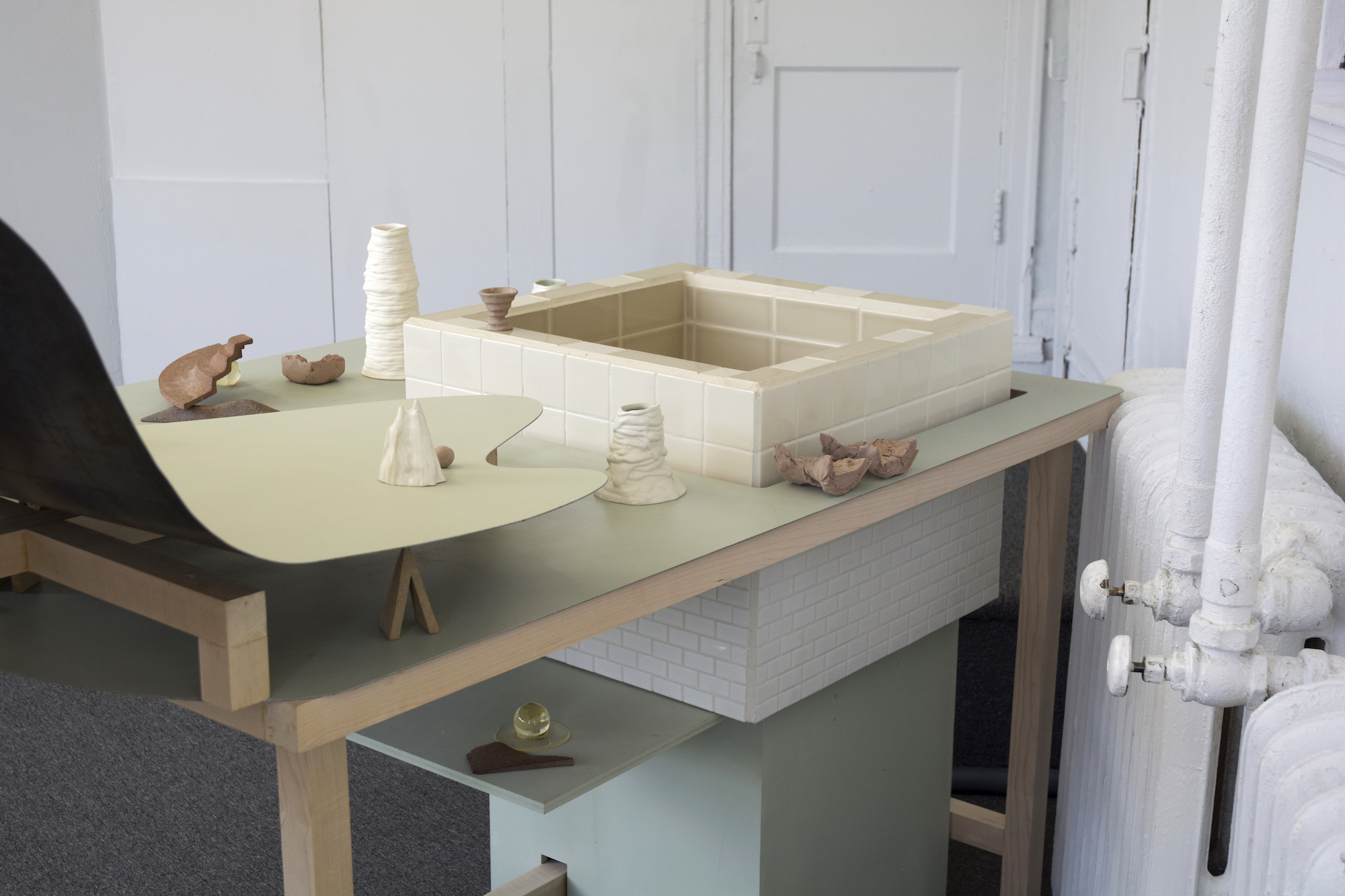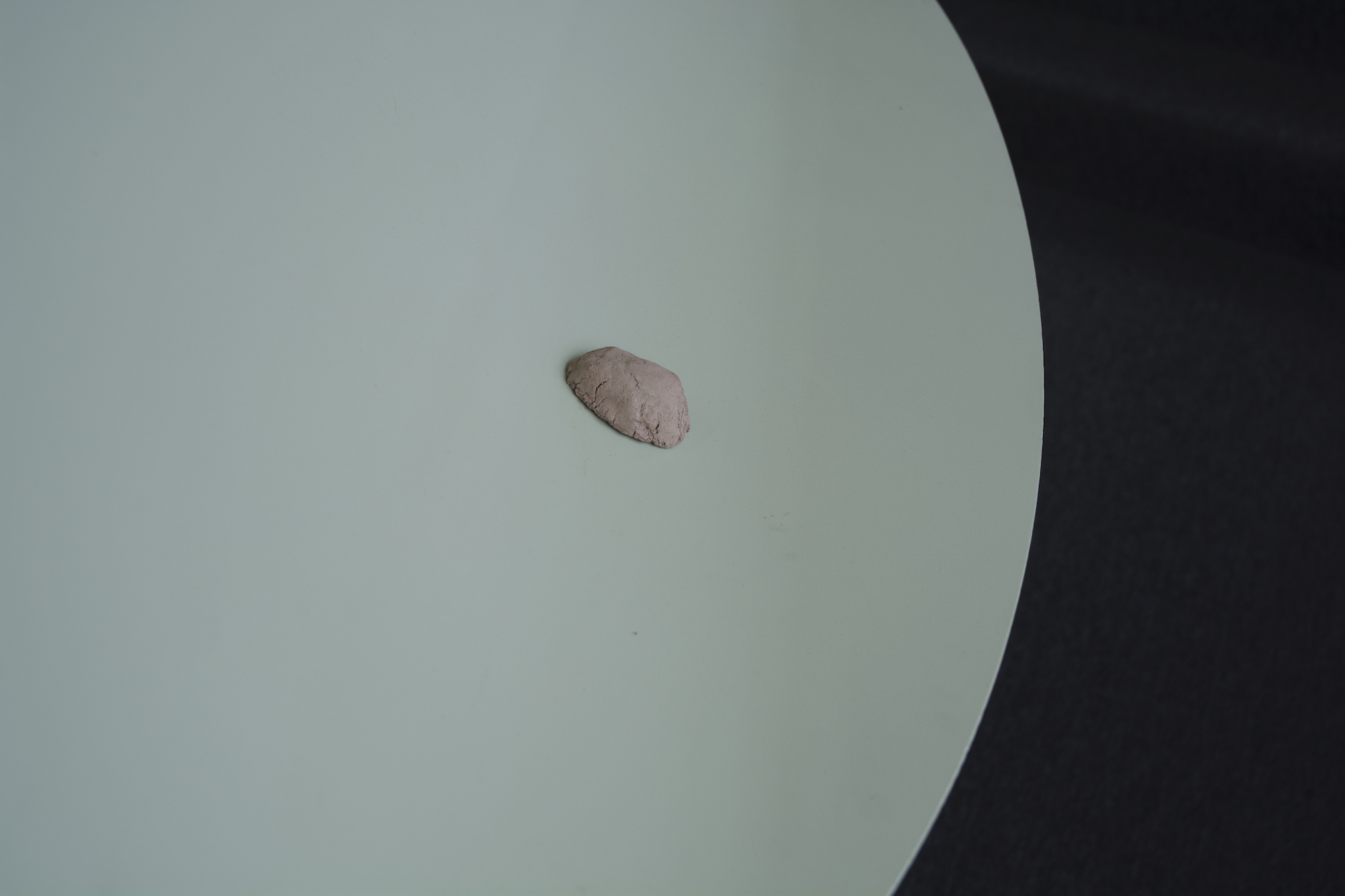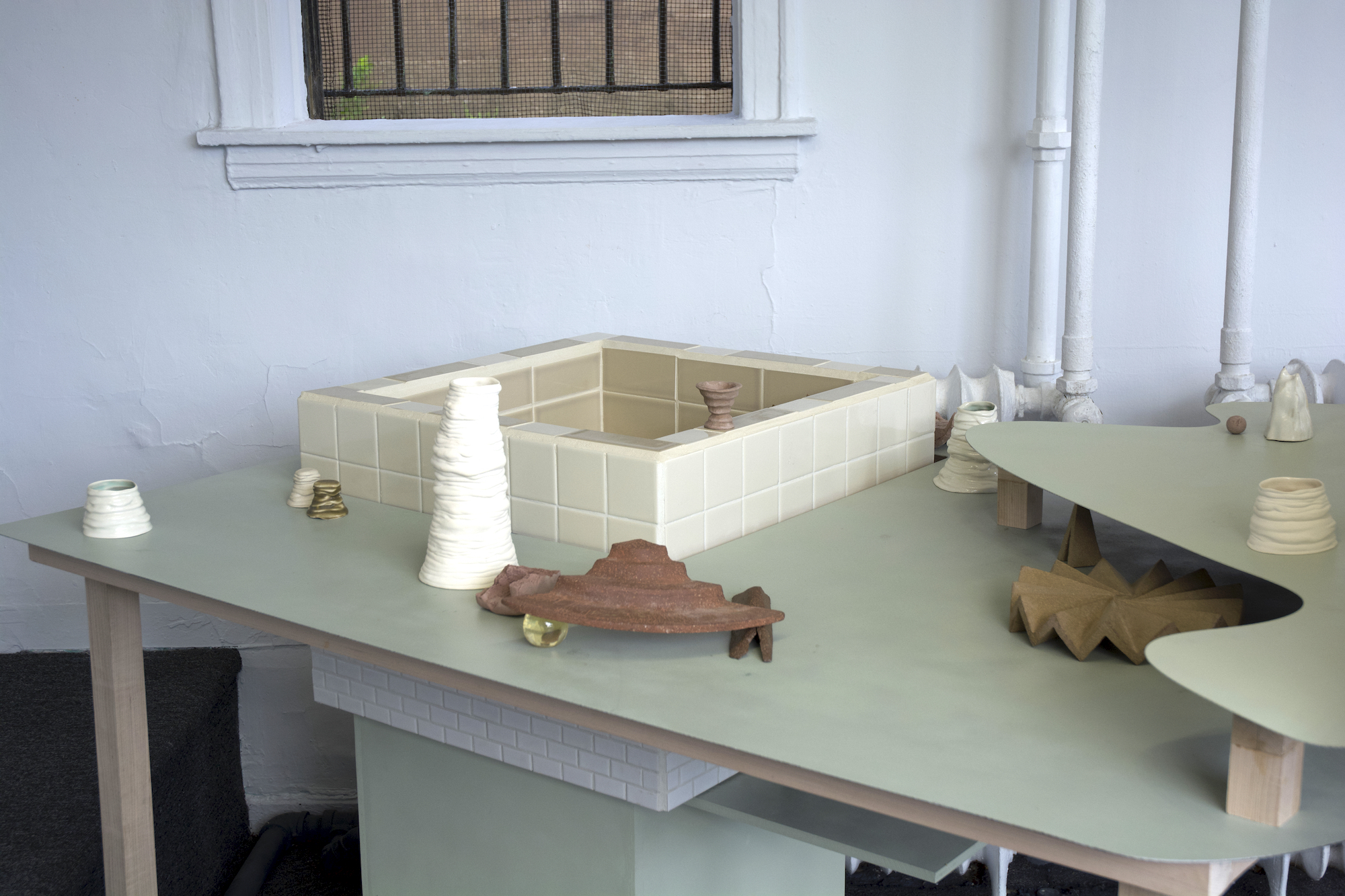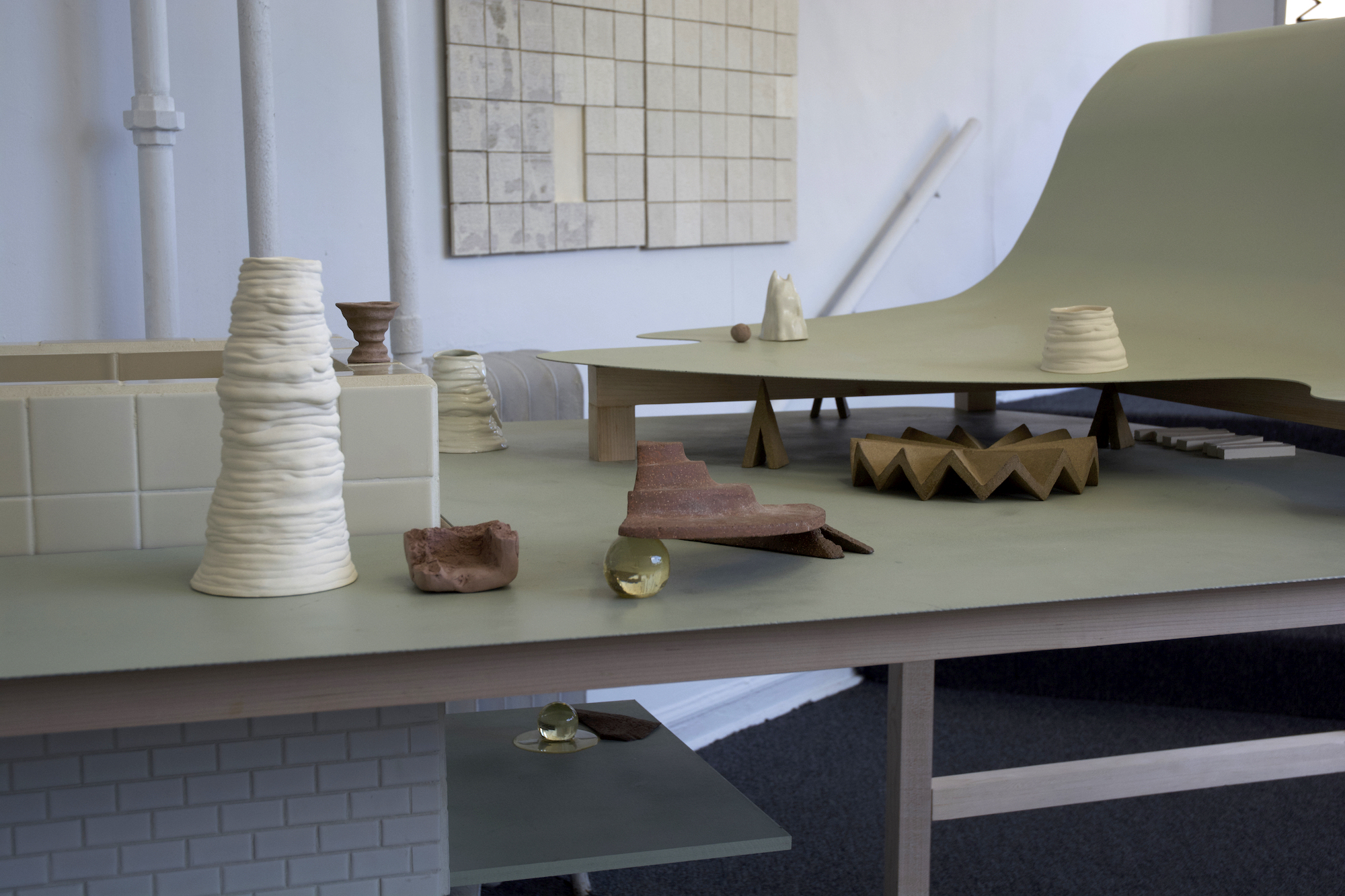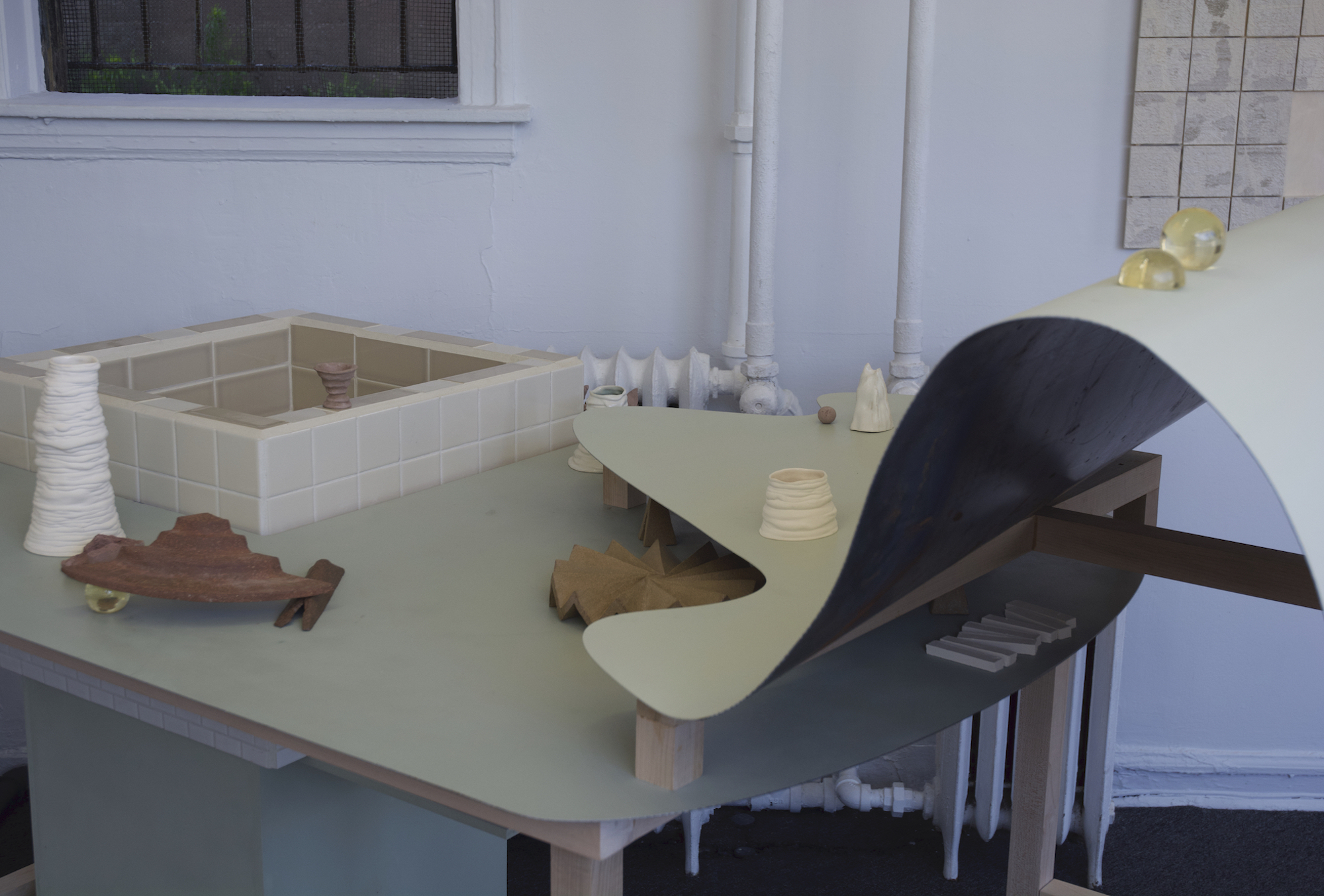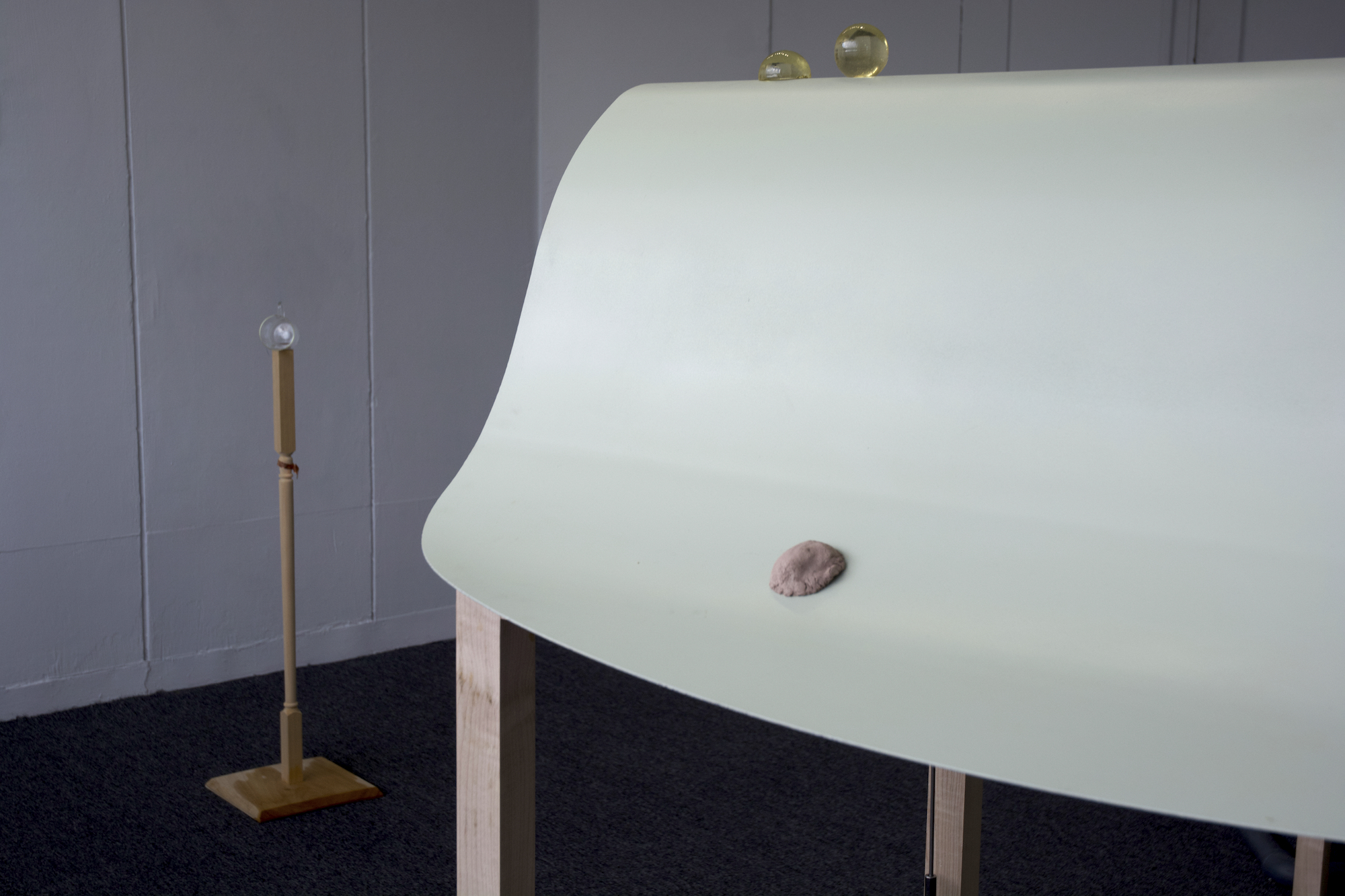 ---
Ben Creech
time
1224 W Loyola Ave, Chicago IL
June 11, 2020 - June 20, 2020

every instance of the word "time"
from gilles deleuze's cinema 2: the time image



I am an experimental human who makes and unmakes films, texts, sounds, and time. Originally from Kentucky, transplanted to Chicago, my work is based in a sense of radical pedagogy and raw experimentation with material culture, primarily the history of cinema. I've just completed my debut feature film, SELF & other Early Works: the mixtape cut, available on Vimeo. I'm after alternative strategies.

– Ben Creech



time will be projected each afternoon and evening, visible directly from the street at 1224 W Loyola Ave while the space itself remains closed to the public. The audio on time is Episode XVI from Madlib's Medicine Show #5 – The History of the Loop Digga, 1990-2000. To view more work by the artist, please visit vimeo.com/creechlikesthisone.


---