Kayla Anderson
Model Home (ChicTraditionalSimpleClassicVintageCoolWhitePatternStandingCosyLeatherDecorativeCuteContemporary)
1224 W Loyola Ave, Chicago IL
May 13, 2017 - May 29, 2017

The series Model Home looks at the practice of staging "model" or "show" homes as a method for constructing representations of an idealized (upper)middle class. Using Google Images as a virtual analog to the model home, the project mines a mass of product photography and advertising images to distill a "standard" domestic environment. Through video, writing, and installation, the work considers the ways that financial stability and class status are presented through cultural signifiers of hyper domesticity, sometimes at the cost of actual quality of living.




Kayla Anderson is an interdisciplinary artist, writer, and organizer based in Chicago, IL. She has held residencies and participated in art incubator programs at the Chicago Artists Coalition, the Hyde Park Art Center, Elsewhere, ACRE, and Haus Der Kulturen Der Welt (HKW). She is a Visual Arts Fellow of the Luminarts Cultural Foundation. Her work has been exhibited at venues including Currents International New Media Festival, Santa Fe; the Urban Institute for Contemporary Art, Grand Rapids; Detroit Center for Contemporary Photography; West Virginia Mountaineer Short Film Festival; Regis Center for Art at the University of Minnesota; Grey Projects, Tiong Bahru, Singapore; Nối Projects, Hanoi, Vietnam; and Johalla Projects, Tritriangle, Comfort Station, Woman Made Gallery, The Nightingale Cinema, Efrain Lopez Gallery, Roman Susan, and LVL3, Chicago, IL. She received her BFA in Fiber & Material Studies + Film, Video & New Media and her BA in Visual and Critical Studies from The School of the Art Institute of Chicago (SAIC) in 2014.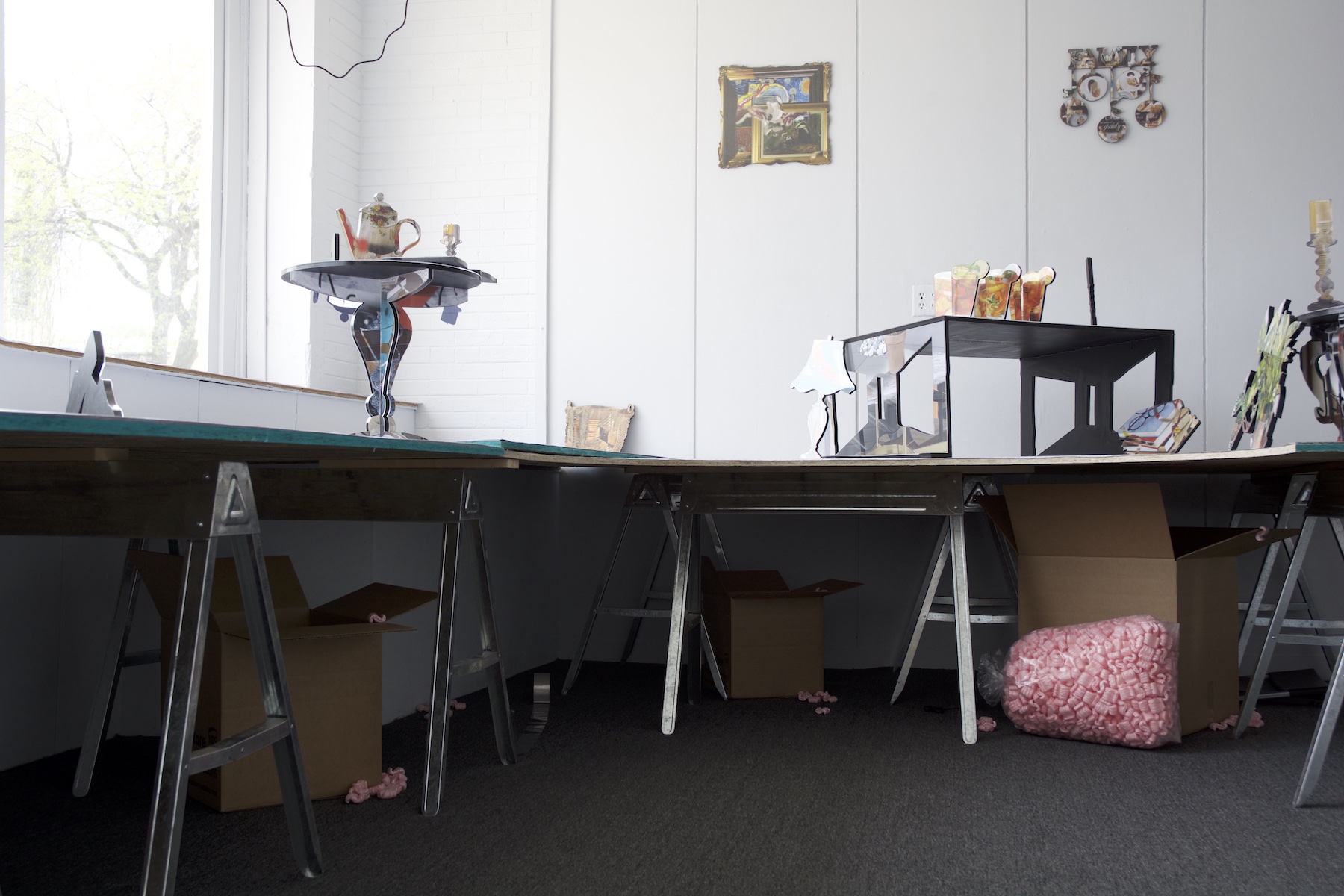 This exhibition was sponsored by a project grant from the Luminarts Cultural Foundation. For more, please visit kaylanderson.com.

Model Home (ChicTraditionalSimpleClassicVintageCoolWhitePatternStandingCosyLeatherDecorativeCuteContemporary)
Exhibition Guide (PDF)


---