Mia Capodilupo
Burst
1224 W Loyola Ave, Chicago IL
April 5, 2014 - April 26, 2014



Mia Capodilupo

is a sculptor, installation artist, and video maker. In her work, Mia employs various types of human-made materials to create dynamic forms referencing naturally occurring objects, urban landscapes, the environment, and the body.

This installation turns industrial and residential detritus into a series of pieces that weave the architecture of the space together, filtering into every corner of the space and spreading like organic matter. Mia creates a tactile landscape using furniture, industrial pipes, doors and windows, magazines, disassembled clothing, beads, carpet, prescription drugs and drywall. One central idea is the imaginary world made from ordinary materials and the urban landscape, where empty storefronts, abandoned buildings and discarded objects become escapist fantasy worlds where the familiar and comfortable are transformed into something alien. The work borrows from both the conceptual and the vernacular.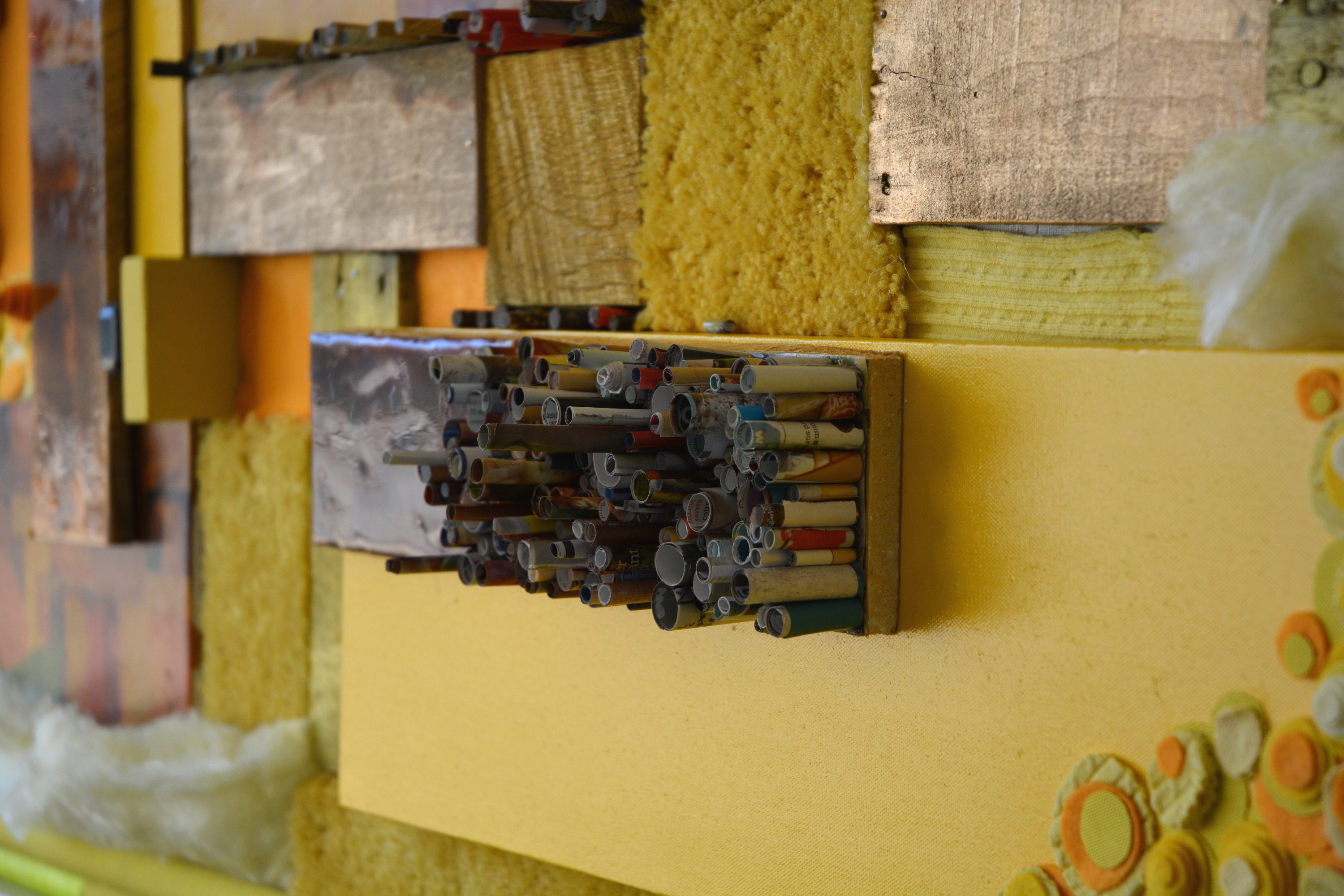 ---