The Suburban Piano Quartet
about a block
1224 W Loyola Ave, Chicago IL
June 30, 2018 - July 8, 2018




The SUBURBAN PIANO QUARTET present about a block, a surrealist walking tour through the streets, alleys, and parking lots around Roman Susan. Members of the quartet function as interpretive guides to the street, intervening in the space with music and sculpture, sense and nonsense. Irreverent, insightful, narrative, performative, conversational, about a block offers a chance to interrogate place at a scale intelligible to the body. The familiar becomes the strange, the strange becomes the comforting, the comforting becomes the bizarre. The SUBURBAN PIANO QUARTET is a Chicago-based performance ensemble. For more information, please visit suburbanpianoquartet.com.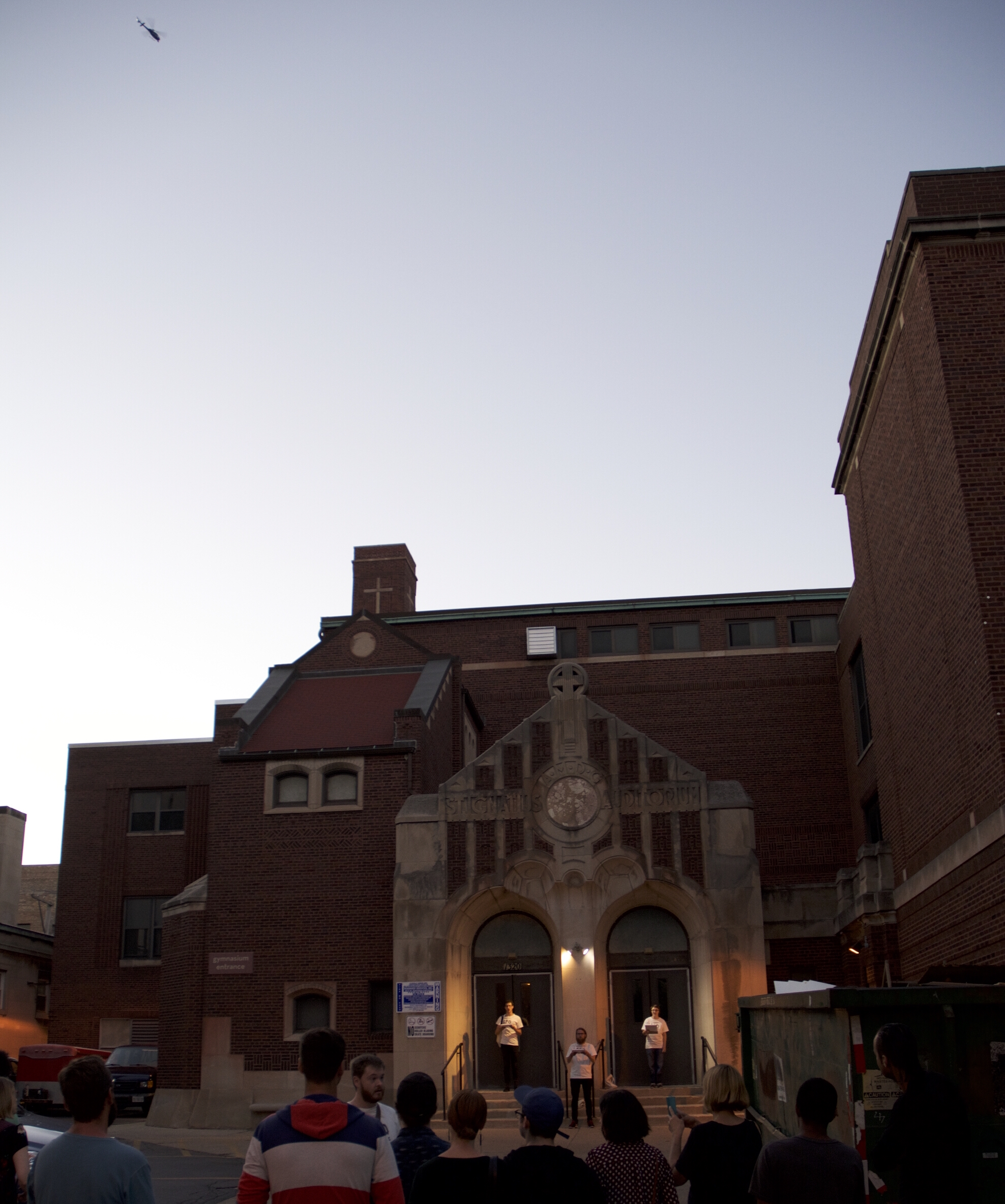 Artist talk with Kristin Abhalter and Nathan Smith | March 24, 2021
---