Paté Conaway
Weave!
1224 W Loyola Ave, Chicago IL
September 1, 2014 - September 28, 2014

Weave is an evolving installation that will showcase inanimate objects encapsulated by linear materials. This work comes out of being taught to knit and crochet. Paté uses a technique that is something between the two—instead of knitting needles or a crochet hook, he weaves with his fingers. Rather than yarn, the artist employs alternative materials, mostly stuff one would find in a hardware store or upholstery shop.


Weave Sessions
Monday, September 1 // 2 PM to 4 PM
Friday, September 5 // 2 PM to 6 PM
Thursday, September 11 // 12 PM to 2 PM
Saturday, September 13 // 12 PM to 4 PM
Monday, September 15 // 7 PM to 9 PM
Saturday, September 27 // 1 PM to 5 PM
Throughout the month a variety of objects will be introduced to the space, followed by public sessions of weaving. As new sculptures are completed, Conaway will install the work and move on to fresh objects.
Weave
has been featured in venues across Chicago, actively exploring the connection between visual art and performance.
Roman Susan is very proud to feature the project in Rogers Park this September, allowing neighbors and friends to join Paté as he produces new works.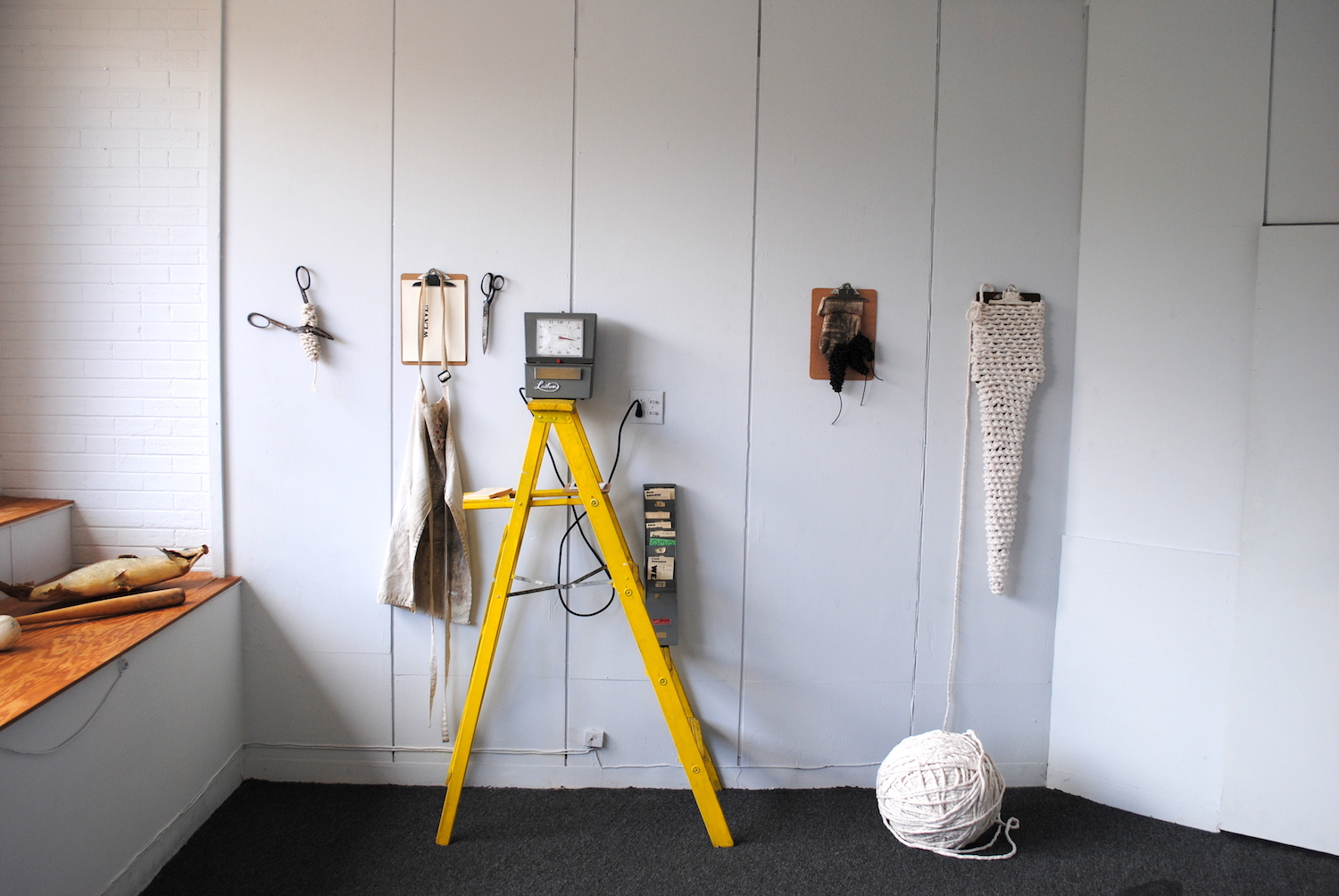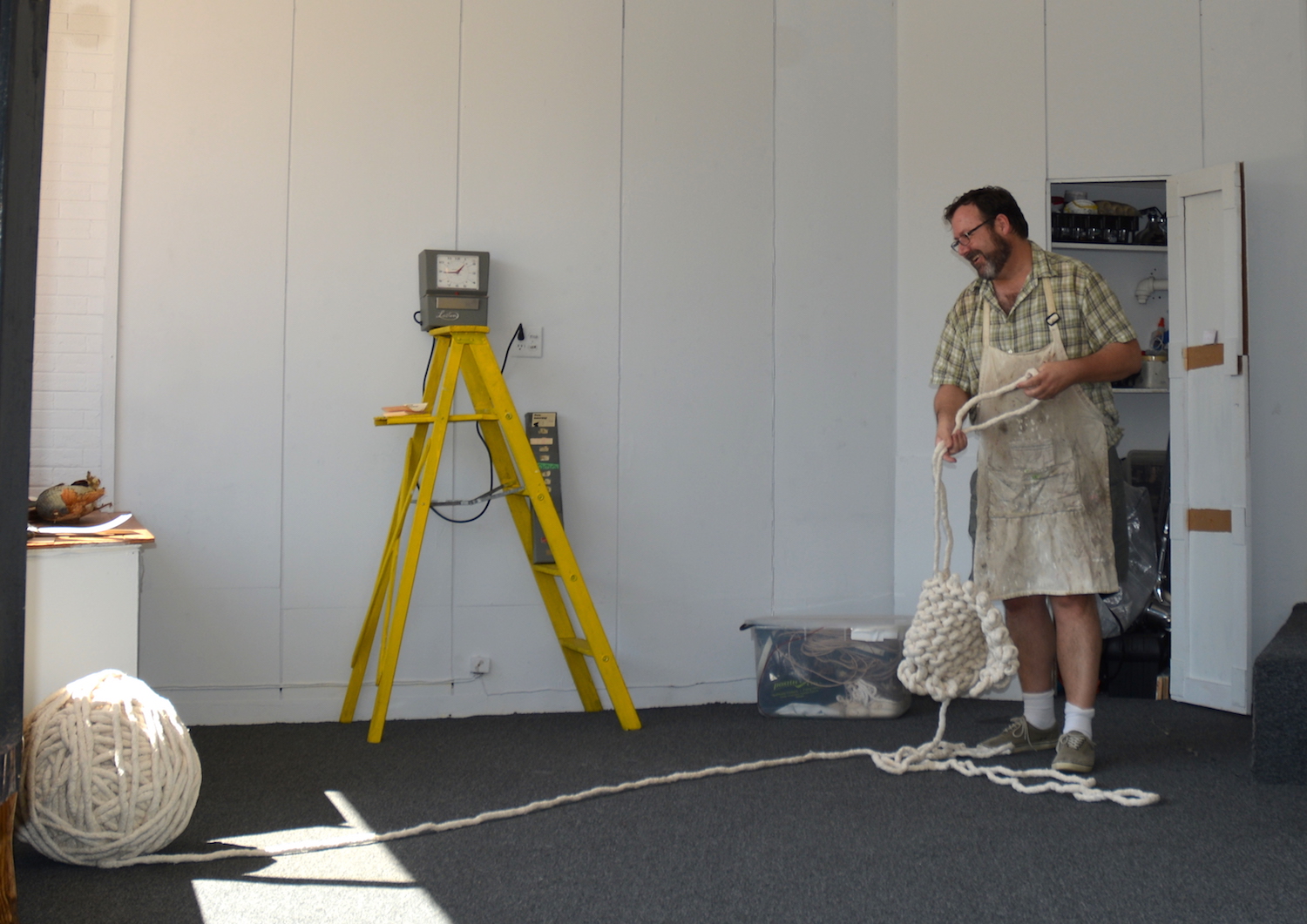 ---