José Santiago Pérez
Palacios (fantasy structures)
1224 W Loyola Ave, Chicago IL
January 18, 2020 - February 9, 2020


The civil war has ended. Everyone left. The guerrilleros left. The military left. Except for a few undetected landmines, it's relatively safe to return here. Most have chosen not to. Tia Tula walks us through this clearing outside Suchitoto, a town set in the mountains of El Salvador's Cuscatlan department. This is all that remains of El Roble, our mother's mother's mother's mother's mother's village. El Roble radiated outward from this place before the war.

Tia Tula reanimates village life with hand gestures as we meander through the clearing and surrounding overgrown area. The church was here. Mama Toña's house was here. The shoemaker's stall was over here. Your mother and I walked almost every day through here. We would laugh and laugh. . . . This is the foundation of your grandmother's house. The branches of the old cieba tree went like this. Its roots went like that. . . . Tia Tula's hands re/shape the space around us, detailing what and who was here. She holds before here.


Palacios (fantasy structures) is a series of small abstract baskets. Begun in 2019, this series attends to the insistent drive to re/member and the repetitive and reparative impulse to re/place what is lost. Memory here is condensed, spatial, temporal, and somatic, where the haptic encounter with plastic materials re/forms personal and inherited experience. Combining coded color combinations and intuitive forms, Palacios (fantasy structures) generates intimate objects of personal and relational 'befores'.

Removed from its utilitarian function and traditional formal elements, coiled basketry is repurposed here for the shaping of open subjective interiors and for the activation of contemplative durations. Together, these baskets keep, store, and gather the work of re/making memory, which oftentimes involves the re/structuring of certain fantasies: that memory is stable; that it is accessible and available; that it can be recovered; that it is individual; that it can (be) repair(ed). Repetition of process and form also points at the psychic labor against forgetting.

Made of brightly colored plastic cores, these baskets clear a bit of space for remembering. They vibrantly hold a place for what can never be re/placed. They hold the empty vibrating space that remains. Together, they are a collection of plastic memory palaces quietly waiting. . . .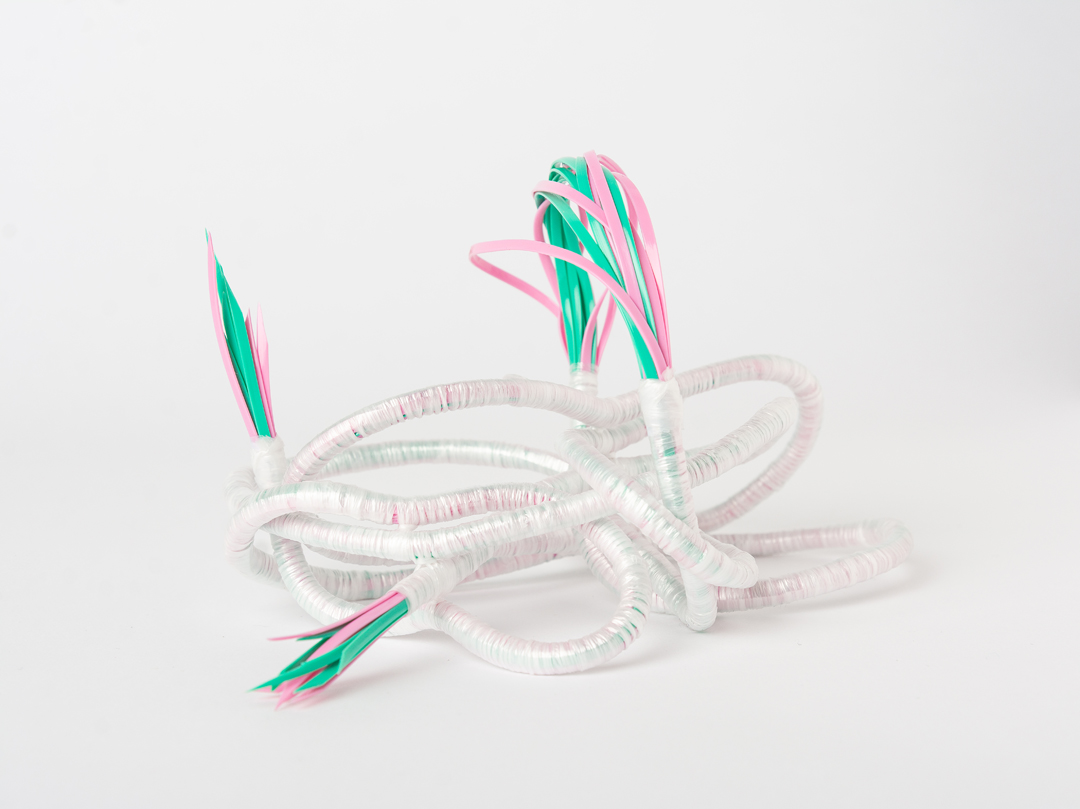 José Santiago Pérez is a Chicago based artist from Los Angeles and is currently a 2019-2020 HATCH artist resident at the Chicago Artists Coalition. José weaves plastics into markers of time and materials of intimacy. He has participated in group shows in San Francisco, Chicago, Philadelphia, and Boston. Solo exhibitions of his craft based sculptures and hangings have been presented at Ignition Project Space and Wedge Projects; curatorial projects have been exhibited at the Leather Archive & Museum. He has been featured in Sixty, Newcity, and Art Intercepts, and most recently in OtherPeoplesPixels blog and the Archives + Futures Podcast. José received his MFA from the School of the Art Institute of Chicago where he teaches in the Fiber and Material Studies department. For more information, please visit josesantiagoperez.com.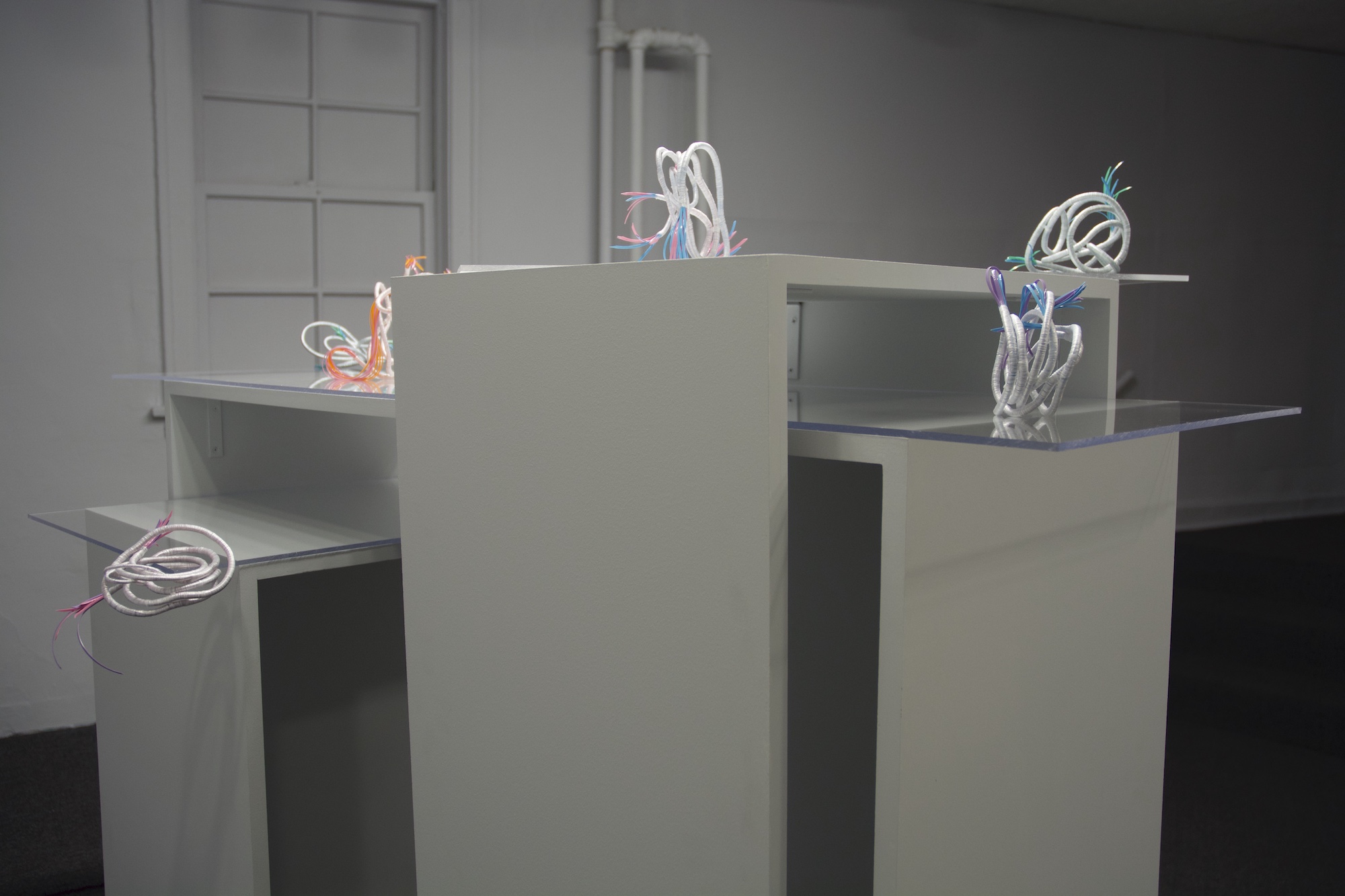 David J. Getsy on José Santiago Pérez | ARTFORUM, April 2020
---