Lara Oppenheimer: Gift Economy
June 5, 2014  //  7 PM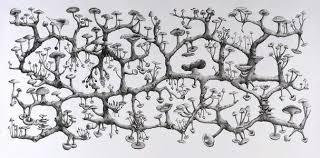 Potluck Dinner: 7 PM
Gift Circle: 8 PM

What happens at a gift circle? We meet, mingle and eat. Bring something yummy to share, or just come enjoy the bounty! Then we form a circle and people go around and share what they need.




All kinds of things are asked for: bodywork, plants, a goal buddy, garden help, editing help, new ways of eating or preparing food, new music, et cetera. The need is spoken with no expectation of it being fulfilled.

Then people go around again and offer a gift, something they would like to share with no expectation of it being accepted.

A wide range of things are offered depending on people's passions, interests and abundance. Some examples: an external hard drive, a bag of pears, an Indian dinner delivered to your door, instruction on how to make the perfect pie crust, conversation in Arabic, French, Italian & Spanish, research help (from a librarian), help writing a simple will (from a lawyer), etc, etc.

Afterwards, people check in with those who responded to the gifts/needs/wishes and schedule them. Bring your calendars!