Richard Medina: Cave Paintings USA
Wednesday, June 29 at 8 PM

Richard Medina is an artist, curator, and filmmaker based in Chicago, IL. His work has been exhibited at 2nd Floor Rear, Corner, Kitchen Space, and the 2nd Terrain Biennial. In 2016 Richard was awarded the Jeffrey Ahn, Jr. Fellowship. He curates Box Gallery, a 6" x 6" x 6" cardboard box with monthly openings at Terrain Exhibitions.

Cave Paintings USA is an interactive exhibition of new paintings by Richard Medina installed inside three oversized cardboard boxes – a mutated version of Box Gallery. Visitors will crawl into the boxes to view colorful and bulbous paintings inspired by the architecture and topography of Arizona, Louisiana, and Texas. Flashlights will be provided for viewing the work.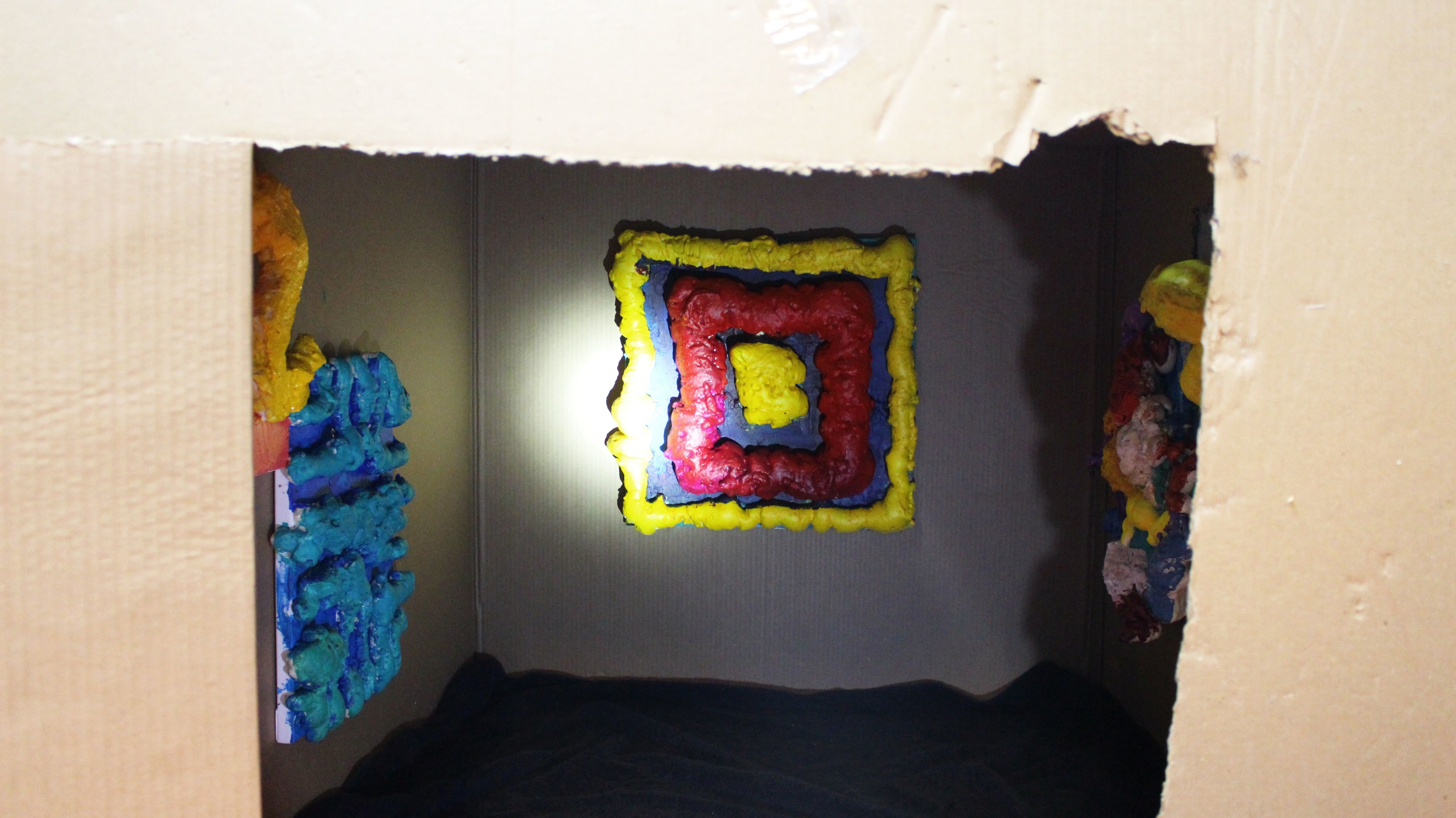 For additional artist information, please visit richardmedina.net.