Jillian Hansen-Lewis
Borrowed Lamps (applause for my friends)
1224 W Loyola Ave, Chicago IL
April 6, 2019 - April 26, 2019




Borrowed Lamps (applause for my friends) is an installation of lamps collected from friends of Chicago-based artist Jillian Hansen-Lewis. The lamps are arranged throughout the storefront space and connected to "the Clapper" sensors (As Seen On TV), responding to the sounds of applause in the gallery. When one light turns off, another turns on. This piece is equal parts celebration and elegy; the flashing lights and shadows cast by the lamps create the atmosphere of a party and the feeling of an empty room. The lamps respond to applause in increments of two or three claps, but they are shy, so viewers are asked to remember this rhythm: Clap - Clap - Pause . . . Clap - Clap - Clap - Pause . . .

Jillian Hansen-Lewis (b. Chicago 1989) is an is an artist interested in technology and intimacy. Much of her work points to the relationships between everyday objects and human struggles for power and control that play out through relationships, food, and algorithms. Recent projects have addressed invisibility, ghosting, self-help gurus, faith, cake, exodus, wellness tonics, and privacy. She has exhibited domestically and internationally, with recent solo exhibitions in Chicago at Comfort Station and Hume. For more information, please visit jillianhansenlewis.com.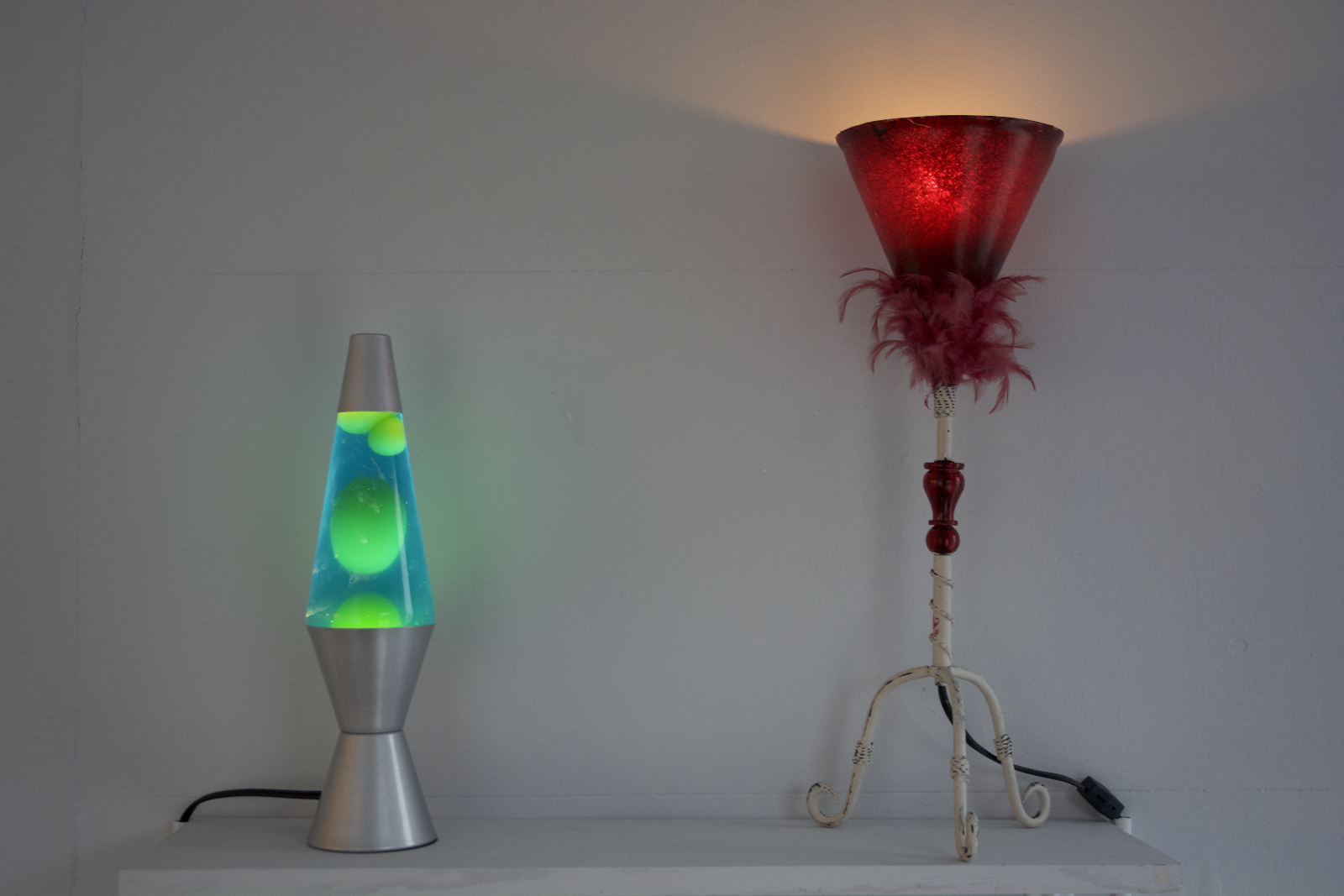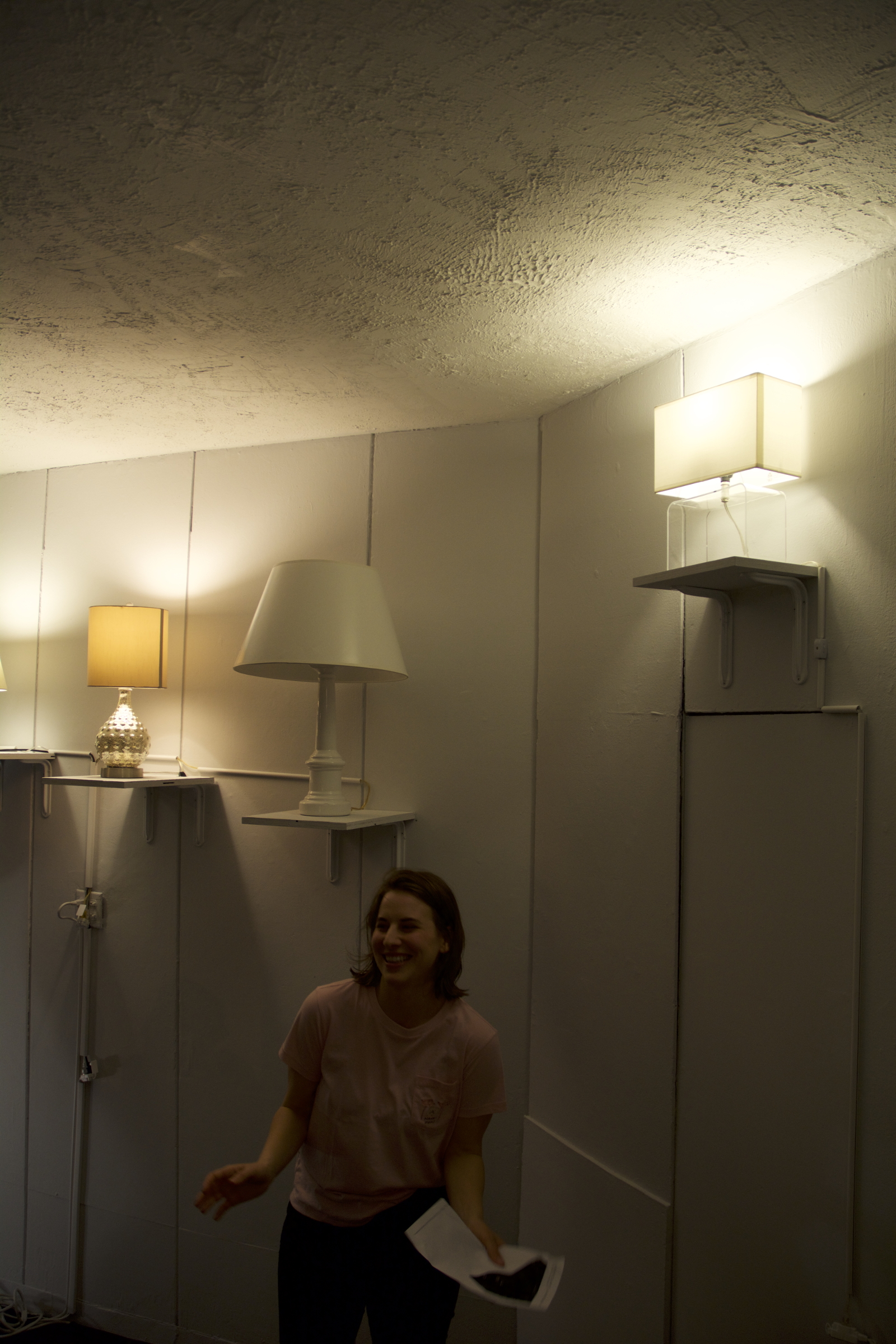 Borrowed Lamps (applause for my friends) Exhibition Guide (PDF)
---